Custom shelves and wall units solve one of the biggest problems for homeowners, which is not having enough room for storage. Adding a wall unit or extra shelving can be challenging as it is not easy to find the right piece that compliments your house's interior. However, with our help, you are sure to enhance your home at very affordable prices. We offer custom shelving and wall units made from the finest materials.
We take extra care of your property. You can be sure that our work is top-notch, clean, and hassle-free. You can also enjoy our amazing discounts for a great deal on your shelves and wall units. Not only that; we also have an amazing collection of finishes, materials, and wall unit designs for you to choose from. Our installation service is definitely a bang for the buck.
Custom Shelving Units in Your Home
Despite the challenges, adding shelving units around the house has many benefits. Aside from adding storage space to a room, shelf units make good options for a number of reasons.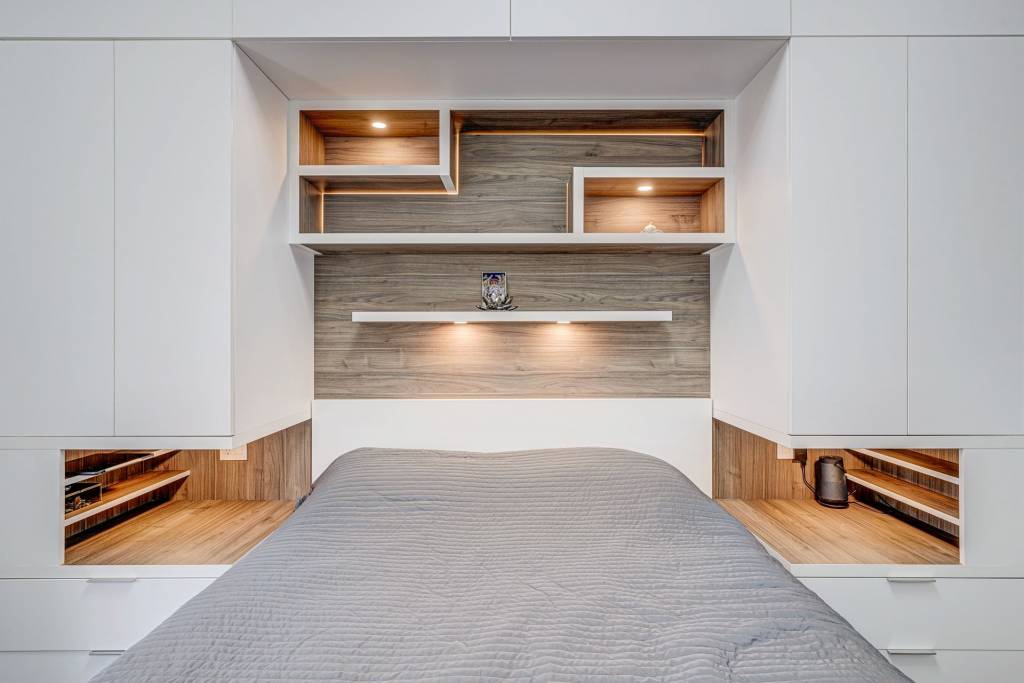 Designer Shelves as Decorative Pieces
Empty wall space can give your kitchen a more open concept, but it can also create an empty, incomplete look. Installing a shelving unit can give your wall a decorative yet functional look without taking away from the structural design.
Cost-Effective Storage Solutions
Installing additional shelving units into your kitchen is an easy, affordable upgrade. To this end, we offer a great collection of shelves, materials, colours, and finishes you can choose from according to your budget. They can also be open or enclosed, mounted or freestanding, all depending on your personal needs and taste.
Professional Installation
Our one-day shelf unit installation means that our work doesn't disturb your home. You will be able to use your new shelves in no time, and that's only due to our skill and expertise.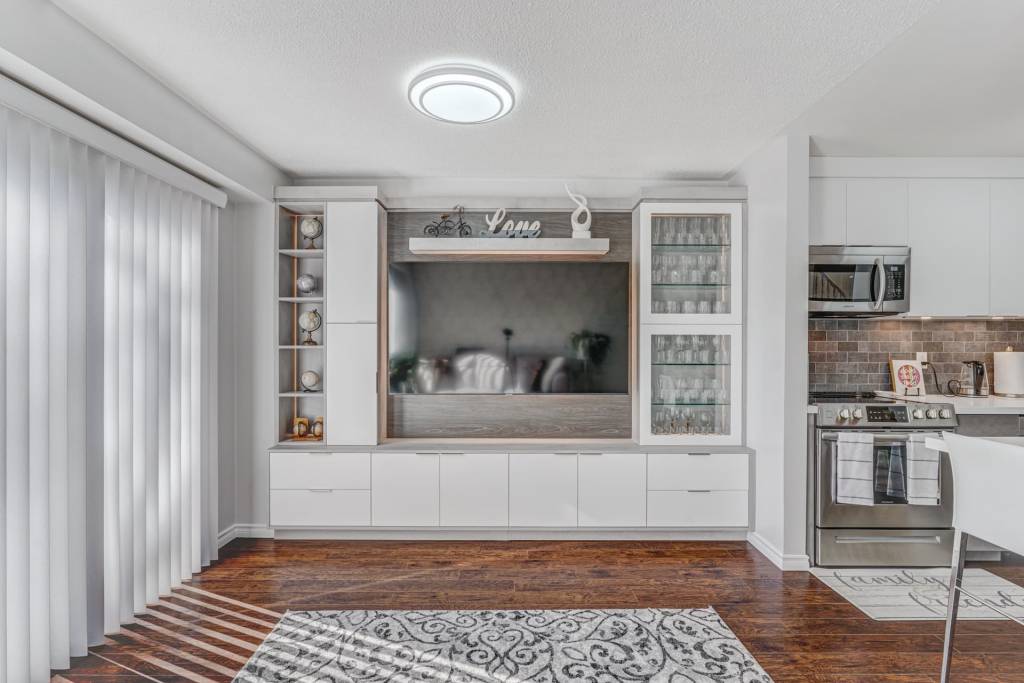 Multi-use Custom Furniture
Shelving units are popular accessories because they are multi-functional. Shelves can be used to hold anything from dishware to decorative items, recipe books to food and other home essentials.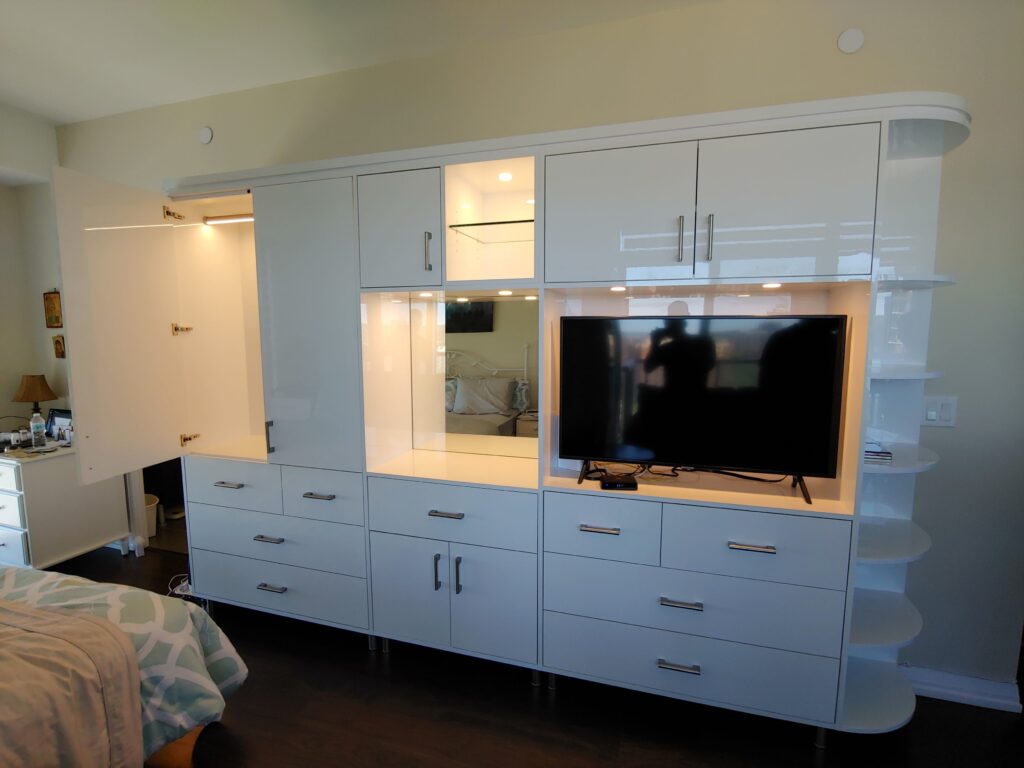 Shelves and Wall Units Are Great for Organization
It's almost impossible to find anything in a cluttered home. Nonetheless, shelving units are easy and effective in keeping your spaces clean and organized. Many extras that do not fit in the cabinets can go on wall shelves.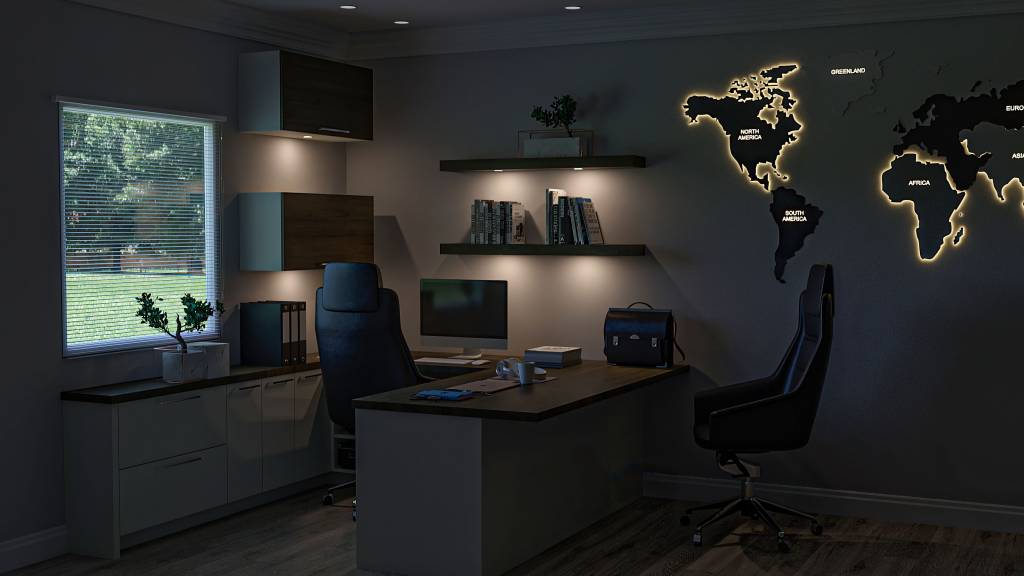 Custom Designed Shelving Units to Increase Property Value
An aesthetically-pleasing shelving design increases your house value if you wish to resell it. Since shelves add to the functionality and appearance of a home, you can expect your property to be popular among potential buyers.
We Use Eco-Friendly Alternatives
Many shelving products are made of recycled materials, helping reduce the natural resources used to make household furnishings. We only use processed, recycled, and eco-friendly materials in every project.
Check out our portfolio to see some of our amazing work in Toronto homes.
GTA and Our Other Service Areas
Stouffville
Innisfil
Bradford
Orangeville
Woodbridge
Queensville
New Tecumseth
Custom Shelving and Built in Wall Units in Toronto
Custom shelving and built-in wall units in Toronto start with an initial consultation. It's important to discuss your needs, expectations, and general design preferences so our team can help you build something that really fits perfectly into your home. Contact Clear View Kitchens for a free design consultation.
RELATED ARTICLE: Walk-In Closet Ideas Inspired By Carrie Bradshaw