At ClearView Kitchens, we offer a specialized custom design service for your kitchen. We design and create whatever you have in mind which ranges from your dream kitchen cabinetry, a modern wall unit, or an elegant closet. Our team of experts will provide you with the best possible millwork and cabinet installation service. We take pride in our quality craftsmanship, reasonable pricing, and professional approach.
We make designing and installing kitchens fun. Starting with a custom-rendered design, our experienced team works closely with each of our clients to ensure the final product always exceeds your expectations. As a top-rated custom cabinets builder in the GTA, you can trust us to create the kitchen you've always wanted.
What Makes ClearView Kitchens Different?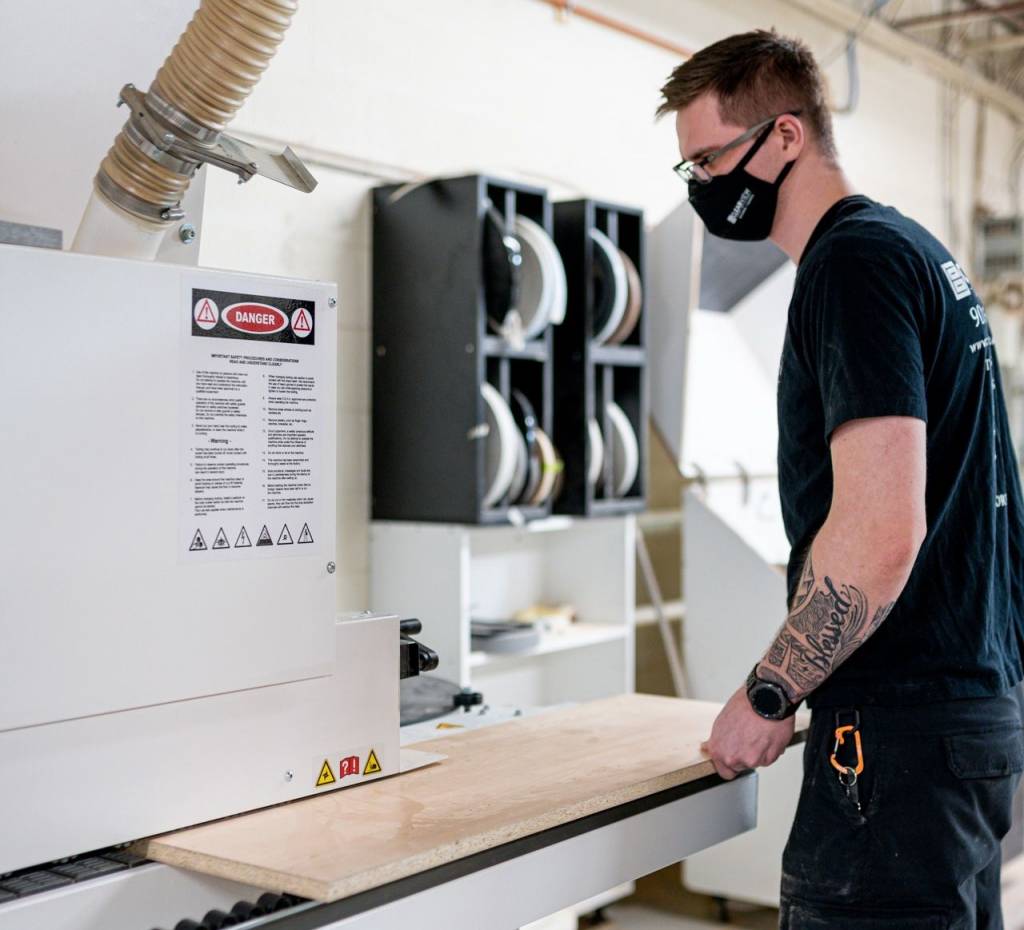 We Approach Things Differently
Working closely with clients is vital when creating a custom kitchen. We provide a FREE rendered design for your future kitchen before we start working. Our team goes above and beyond when working with our clients. If you're not satisfied with your design, we aren't either. We guarantee customer satisfaction and high-quality service. Additionally, our specialized services include kitchen design, shelving, wall units, closets, vanities, and more.
We Understand Your Situation
Our experience has allowed us to work on a variety of kitchen cabinetry and renovation projects. We completely understand if you are working with a tight budget, and we will do everything we can to create your dream kitchen within your means. We are completely transparent with all the quotes we provide you.
We value a new kitchen just as much as our clients. Our personalized approach has allowed us to execute perfect designs that always satisfy our clients. We want to make the kitchen design and installation process easier for you, and that is made possible through our hard work and dedication.
ClearView Kitchens Design Corp is proud to offer:
Excellent FREE design solutions in 3D modeling and rendering
High-grade local (Blum, Grass) and European wood materials and hardware
Clean and professional service
1-Month completion and 1-Year warranty
Ethically-sourced, recycled, and green materials
Liability insured, honest professionals
Reasonable pricing and transparency with quoting
Residential (Homes & Condos) and Commercial properties: Showrooms, Offices, Medical Offices, Schools, Daycares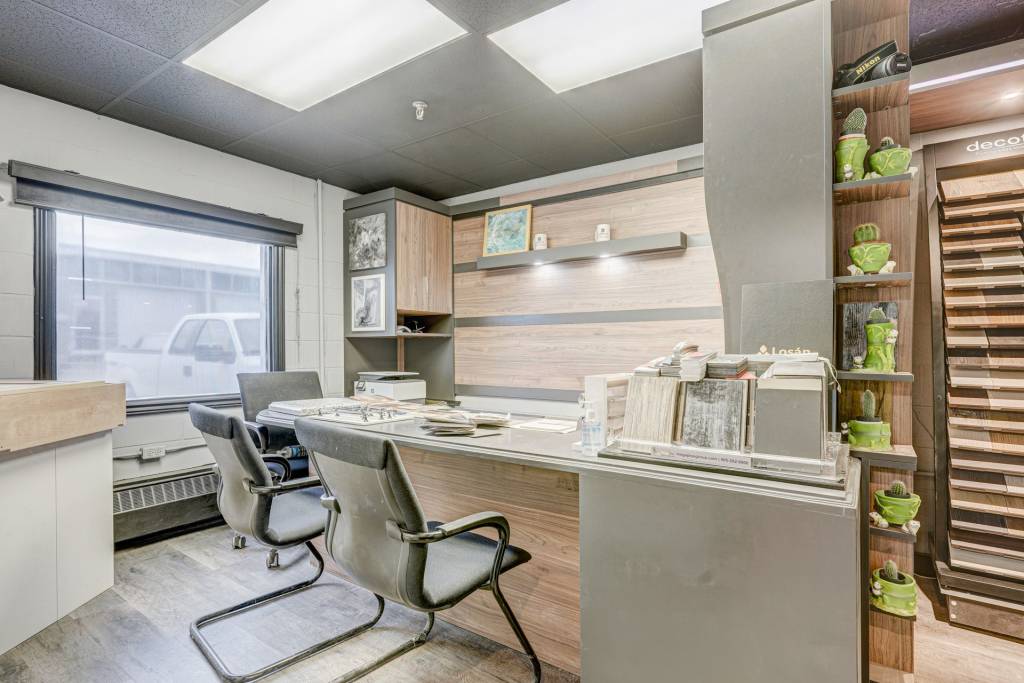 We use the best materials for custom cabinetry and millwork
Using high-quality materials is a fundamental factor in building a quality kitchen. We want your custom kitchen to last a lifetime, which is why we only use high-grade local and European wood materials. Also, all of our materials are ethically-sourced, recycled, and green.
Our Next-Level Kitchen Layout Designs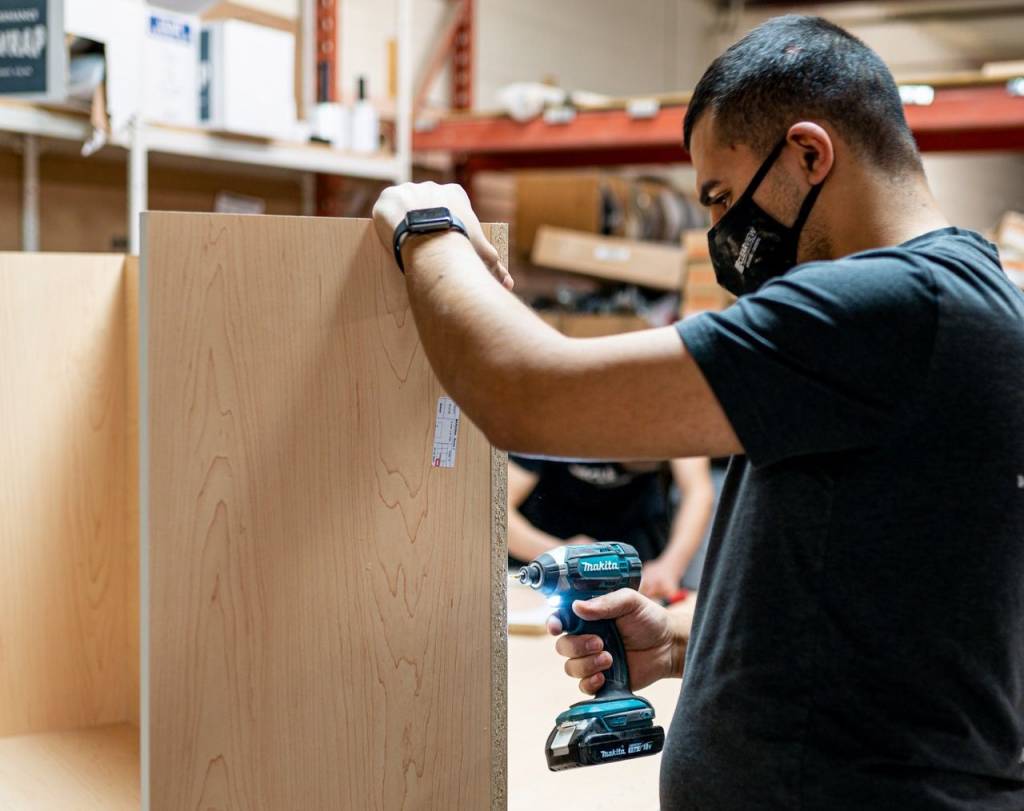 Designing the layout of a new kitchen can sometimes be difficult due to obstacles. If you are working with a tight or awkward space, don't stress. Moreover, our team of experienced designers will work closely with you to design a kitchen that fits perfectly into your home. You can always rely on us to bring unique and tasteful designs to your kitchen.
We provide top-notch design visualization
The design component of a custom kitchen is a crucial step. We want to give you a clear visualization of what your new space will entail. Our experienced designers offer excellent design solutions in 3D modeling and rendering. You can trust us to provide you with a design that is guaranteed to satisfy your client.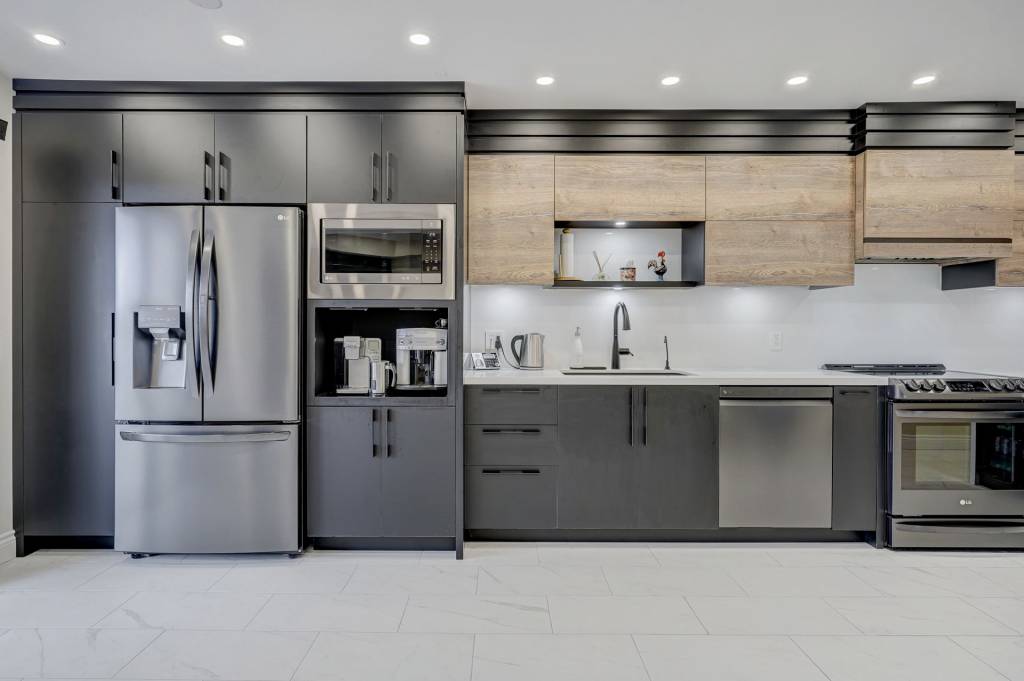 Our service is like no other
We take great pride in our work. You can count on us to provide you with a quality service suitable for both building contractors and clients. We are completely honest with you, which means we will provide you with transparent quotes and reasonable pricing. Our clean and professional service plays a huge role in creating a pleasant experience.
Collaborate with Us
Having a well-built custom kitchen is a tremendous advantage for any home. You can rely on ClearView Kitchens to do just that. We want to extend our quality services to building contractors. If you're struggling in finding reliable custom kitchen services, look no further. We invite you to collaborate with us in using our high-quality cabinetry materials, top-notch kitchen designs, and high standard woodwork products. Furthermore, we can help take your custom project to the next level, have a look below to find a service that suits your client's needs.
We service all of the GTA, including:
Scarborough
North York
Richmond Hill
Markham
Newmarket
Thornhill
Aurora
Maple
Whitchurch – Stouffville
King City
We Value Our Clients
We at ClearView Kitchens stand by every kitchen we design and manufacture. We want your clients to be completely content with their custom kitchen. To this end, we invite you to contact us directly by phone or email to begin discussing your project. You can also visit our Toronto office to meet with us in person. ClearView Kitchens is excited to work with you in creating a state of the art custom kitchen!
We want to help you every step of the way in creating your custom kitchen. If you are ready to get things started and wish to put things into perspective, contact us to get a free quote. We cannot wait to begin designing and constructing the kitchen of your dreams!