Carrie Bradshaw from Sex And The City was perhaps the one who brought a spotlight on brands and closets. Living it up like Carrie Bradshaw needs you to not only have everything stylish but also keep it stylishly. You don't just need the best labels but also the best walk-in closet ideas to get you taking the fashion by storm. So, we're here to help you with a lowdown of the best ideas that will surely turn your wardrobe into a wonderland.
But before you set out to the designing part and make your closet gown-ready, you need to wear your work denim and get measuring and ideating. Here are the things that you should keep in mind before glamming up your closet:
You need to first find out your walk-in closet dimensions. This will help you figure out the number of compartments and drawers that you can have inside the closet.
If you have less space, consider going for some small walk-in closet ideas that let you smartly organize the area without compromising on the style quotient.
The cabinetry you choose should allow you to fit in your ever so growing collection of clothes, shoes and jewellery.
The lighting makes all the difference.
A closet can be more than just for clothes.
Considering professional help is definitely an investment.
Now that you've prepared your mind for the bling, let's get to the bling. Here are the walk-in closet ideas that are inspired by our very loved Carrie Bradshaw: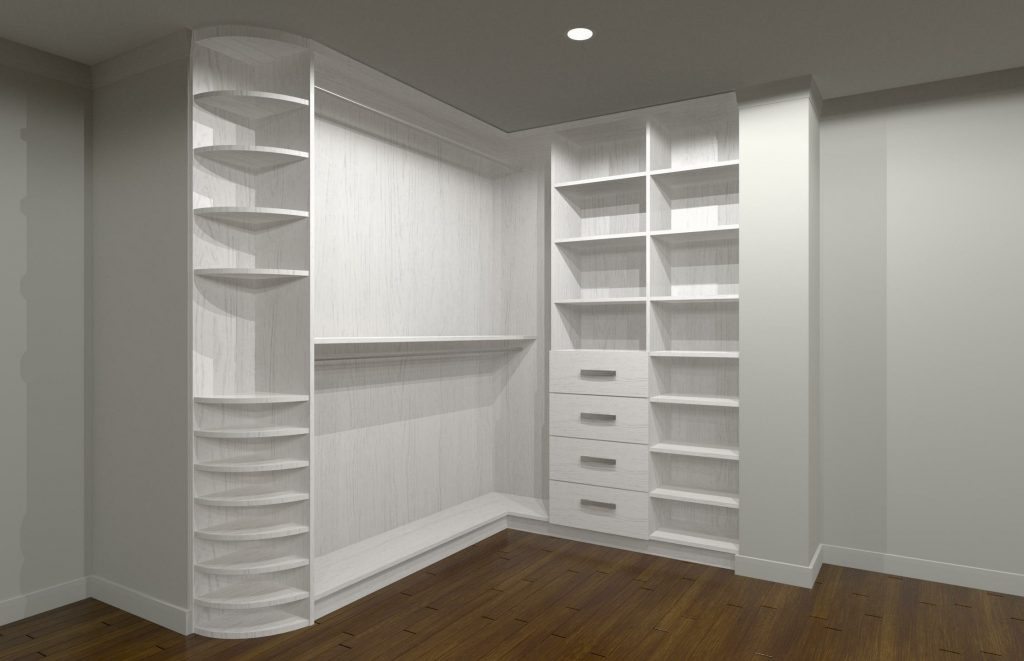 A Small Walk-In Closet Can Be a Smart Closet Too
Carrie too had a small apartment in Manhattan before she moved in with Mr.Big. So, a small walk-in closet should not limit your creativity. Make use of space with free-standing shelves. They are stunning and very classy at the same time. To save some space, go for a sliding door instead of an open-in/open-out door. If your clothes are well-arranged and are a masterpiece, you can consider not having a door on your walk-in closet and letting your collection shine like a showpiece.
Give a Good Thought to Your Walk-In Closet Organizer
Your closet houses not just your clothes but also your shoes, accessories, handbags and your Victoria's Secrets. That is why it is important to compartmentalize your closet properly. Witty walk-in closet organizers are definitely Carrie's style and they should be yours too. Don't shy away from having secret compartments to store your ever so growing collection or your old 'can't part yet' clothes.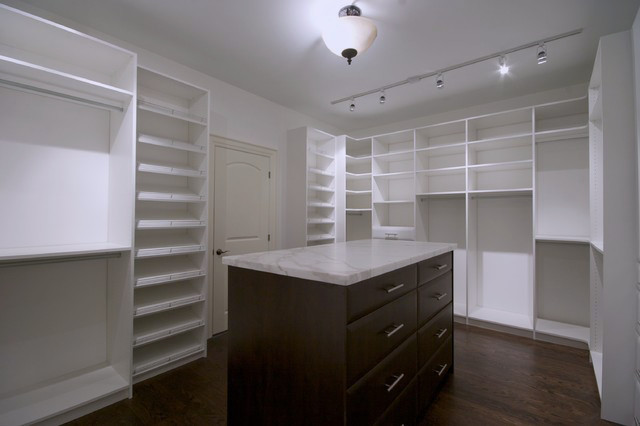 Modern Walk-In Closets Are Also Dressing Rooms
Carrie Bradshaw had her own runway in her closet. Time for you to have that too. If a modern walk-in closet is what you are looking for, go for cabinet doors that are also reflective mirrors. Coloured or clear glass can turn your closet into a dressing room that will make you admire yourself (and your interior design skills). Mirrored cabinetry also gives a very neat and a royal feel to the interiors while being absolutely functional.
Go for One-Touch Walk-In Closet Systems
Having a timeless style with a little bit of modern has always been Carrie's style. Instead of pull-out drawers with space-consuming knobs, you can go for one-touch walk-in closet systems. They are stylish, efficient and give a very modern feel to your closet. They are also more durable than traditional drawers that often get jammed. All you have to do is give a little push to the drawer and it will smoothly open revealing all your branded treasure.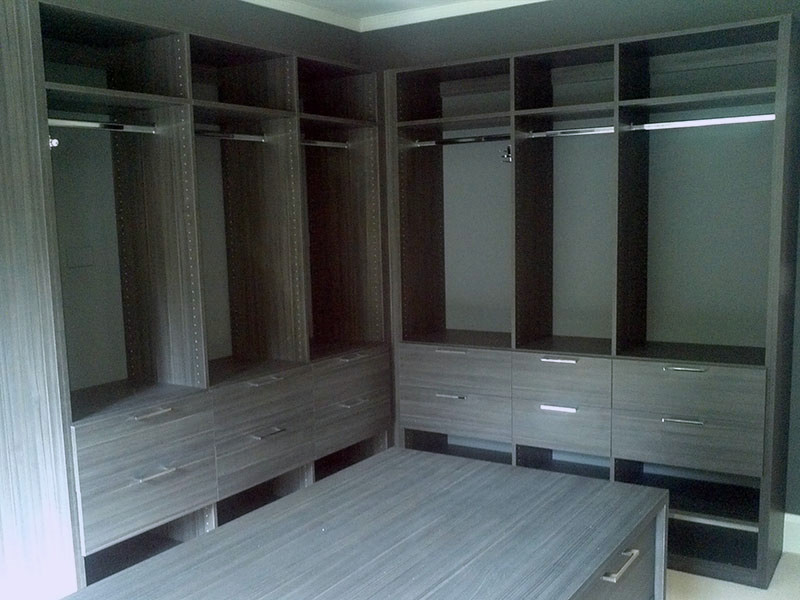 The Real Beauty Lies in Your Walk-In Closet Design
Just like Carrie Bradshaw, your walk-in closet design should be timeless mixed with a bit of trendy. Go for pristine whites for the wall and frames and pick a little shimmer when it comes to the embellishments in your wardrobe. You can totally have a magazine rack of the most popular editions of Vogue magazine. Throw a plush area rug and voila! If you fear that white will lose its charm, you can also go for rosy nudes or beige whites that are vintage yet very in.
Walk-In Closet Lighting Is the Final Touch
Remember how Carrie Bradshaw opens her closet while narrating a whole new chapter of her life? That's how bright your closet should be. You can have the most beautiful cabinetry and the most organized closet but if the walk-in closet lighting does not go with the overall theme, the glamour goes down tremendously. Go for natural lighting so you can easily figure out the colour of your clothes and mix & match them perfectly. You can also go for a nice crystal chandelier to brighten things up the Bradshaw way.
Get designing!