A much-anticipated wave of European inspiration flew into the most modern home décor catalogs this year. Flipping through the pages, you'll surely get enlightened by some eye-widening kitchen design ideas that mix art with smart. If you have been thinking about redesigning your kitchen for a while, now is the time to splash some renaissance into your kitchen remodeling plans.
The Best Kitchen Design Idea Utilizes Space
Whether you have a compact kitchen or a dine-in kitchen, the idea is to make the most out of space this year. A fashionable kitchen is one that blends modern design with classic European sophistication and looks nothing short of a painting. Play with bright colors and mineral textures and let the cabinets get the spotlight. If you're looking for a brain-starter, here are some kitchen design trends that will inspire the interior designer in you.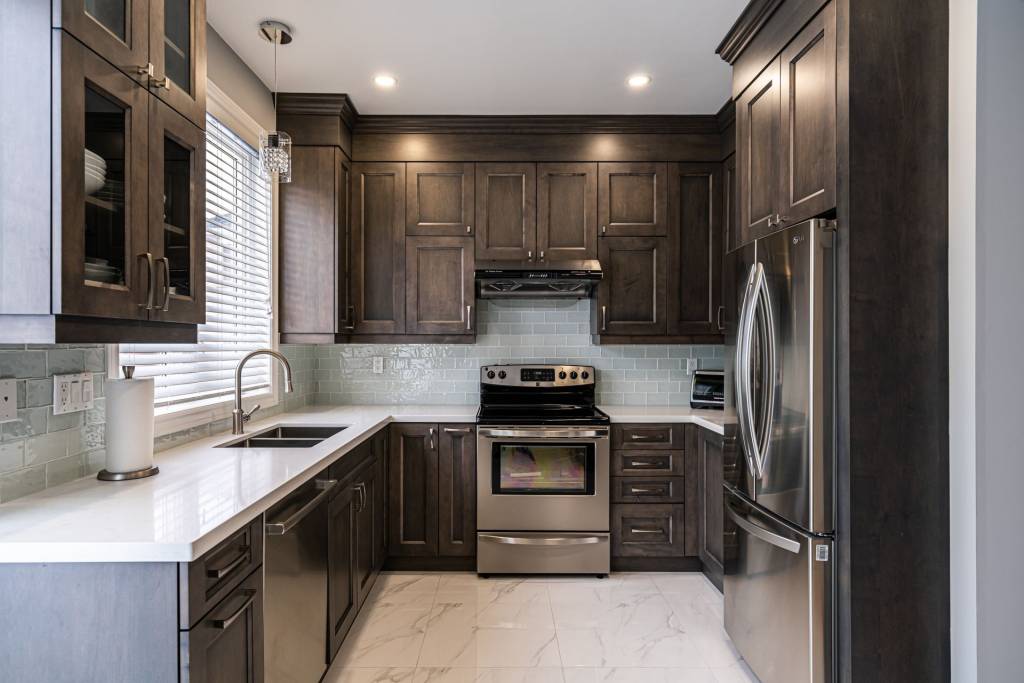 Twisted Taupe
While picking your kitchen cabinet colors, going through multiple shade cards can be confusing. If chic is your style, taupe tones are the ones to pick. They will strike a sophisticated statement and give a timeless European touch to your kitchen cabinets. They make the whole area look warm and welcoming for both a compact kitchen and a dine-in one. If you want to break the continuity of taupe, mix it up with some matte brown or matte grey and use it as an accent color.
No Show Range Hoods
The 2020 concept of a modular kitchen is giving some downtime to the range hood. New kitchen trends reveal that the exhaust hoods are better hidden. Running row cabinetry is the design inspiration that will highlight your overall theme and will make your kitchen look flawless. You can choose the cabinet over your range hood as the accent cabinet which will have a different color than the rest of the cabinets. The style particularly works best for U- shaped kitchens.
Contrasting Appliances
As smart as the appliances get, so do their colors. From gorgeous greys to nostalgic noirs, a little dark with a lot of brightness is the best blend of the season and is being incorporated in many kitchen renovations and remodel ideas for 2022. Contrasting appliances highlight your color theme and look elegant even as stand-alone pieces. Along with picking a dark-toned refrigerator to complement your bright-toned cabinets, you can also pick a dark-toned brewing machine and a blender for a little extra detailing. This is a great way to give a smart and sophisticated look to your kitchen.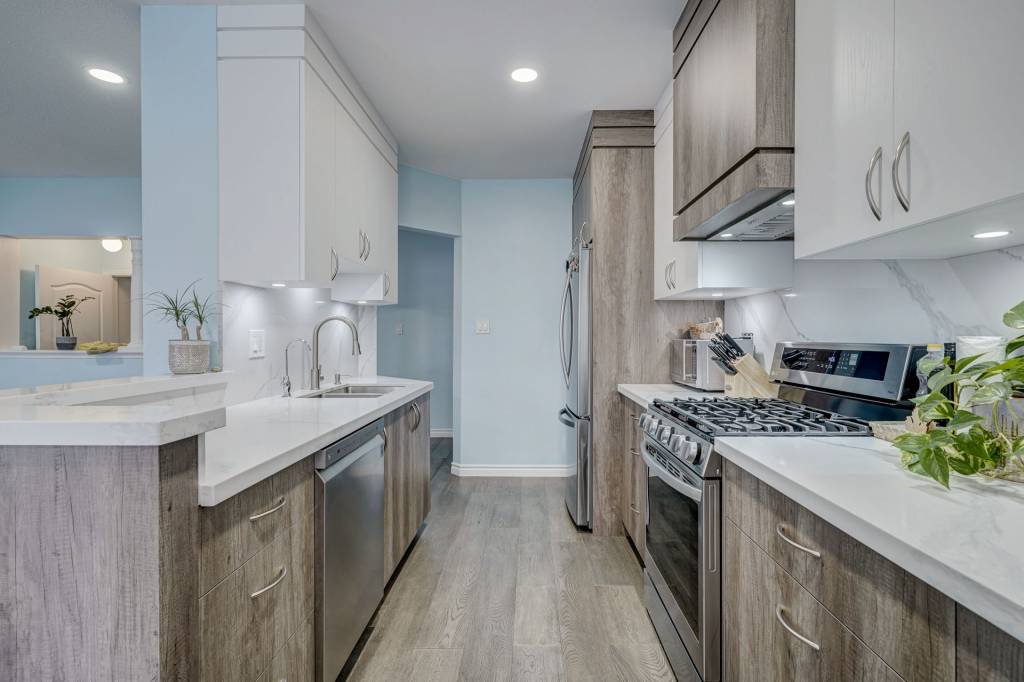 Walk on the woods
Wooden kitchen floors are, in fact, the most prominent part of European interior design. While it has always been a cottage classic, wood also spreads like a beautiful kitchen flooring. A wooden floor complements both big and small kitchen designs. To complement a taupe or Victorian white kitchen theme, you can go for mahogany or a matte black wooden floor. If you have children at home and are looking for something that is spill-proof, go for vinyl planks to spread over your kitchen floor.
Innovative Kitchen Islands
Modular means making your kitchen islands both functional and fashionable. The best kitchen island ideas will urge you to convert the island into a smart storage space. It is a good idea to embed 'push to open' storage spaces embedded within the surface of your kitchen island. These storage spaces are hidden and don't let your island look cluttered with cutlery and dishwashing liquid. This gives you enough space to show off the bowl full of carnations on top of your kitchen island.
What about Kitchen Faucets?
Smart kitchens are also water-conscious ones. No matter how conscious we are in our daily lives, we often fall prey to leaving the tap running. Smart kitchen ideas are not only about energy-saving appliances but also about water-saving faucets. A tall silver sensor tap can give that missing touch of 'smart' to your kitchen. Besides, going hands-free while cleaning the dishes is a nice way to make your daily chores smart and easy.
Warm White Lighting
Don't let dim lighting take away from your beautiful and bright kitchen theme for 2022. You can go for warm pot lights or pretty transparent pendants emitting flushed white tones of LED. If spotlights and pendants look like over-the-top embellishments, you can also go for a good old flush lamp. LED strips right above the counter can work as mood lighting for those who cook for stress relief.
RELATED ARTICLE: Two-Tone Kitchen Cabinets
These artistic and smart kitchen design ideas will not only amp up your kitchen but will also translate to your overall smart and artistic living.