Get kitchen cabinets from Clearview Kitchen in Richmond Hill. Your kitchen is not just a functional space. It's an important part of the architecture of your house. At ClearView kitchen cabinets, we also provide kitchen renovation in Richmond Hill. We understand kitchens and everything that comes with it. With a passion to create stunning and sturdy kitchens, we offer the best of our services in building kitchen cabinets in Richmond Hill. With us, you get custom designs, high-quality craftsmanship, best in class materials, budget-friendly pricing and expert services.
Our Custom Kitchen Cabinets Process
As kitchen cabinets professionals in Richmond Hill, we always ensure that communication and transparency are at the core of our work. Our experts work closely with our clients to understand their requirements and design inspirations thoroughly. This helps us deliver our promise of beautiful and modern kitchen cabinets. This also helps us in keeping you informed. We offer free estimates that help our customers plan their budgets. We are also skilled at offering a free visual model of your kitchen or cabinetry that helps you understand how the look and feel will turn out to be.
Why Choose Our Custom Kitchen Cabinets?
Our aim is to offer the best kitchen cabinet installation services to our customers in Richmond Hill. But we offer more than just that.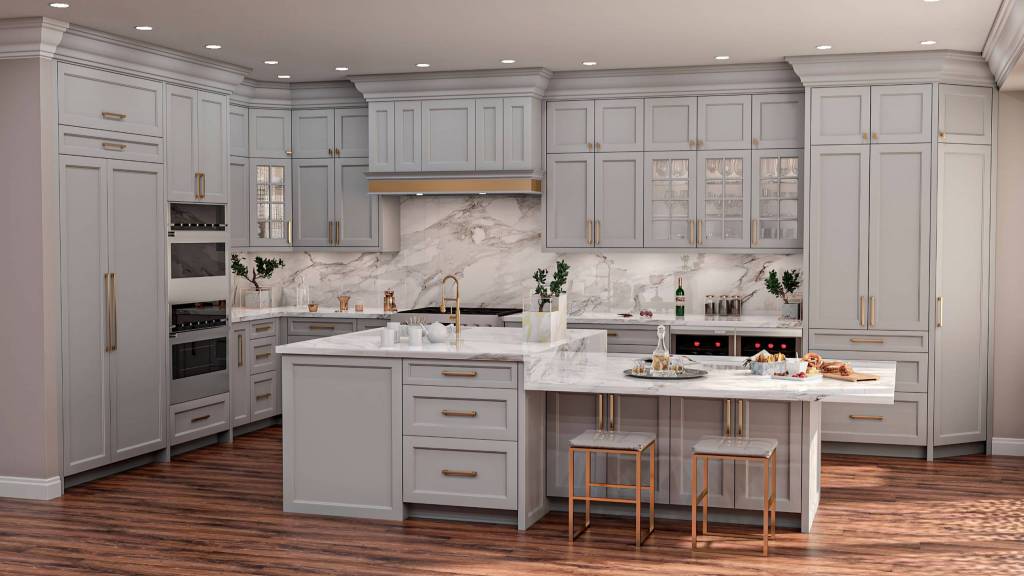 We Offer Free 3-D Models of Your Future Custom Kitchen Cabinets
We like to positively surprise you with a beautiful kitchen cabinets. But we also believe in keeping our customers informed. This is why our experts build a free 3D model of your kitchen which helps you visualize the overall look and plan the overall decor of your house.
We Are Experts at All Kinds of Cabinetry
We not only build modern kitchens but are also professionals at building beautiful shelving units, wall units, and vanity units for your bedroom, living room, and bathroom. We have built these spaces for many homes across Richmond Hill and other parts of GTA.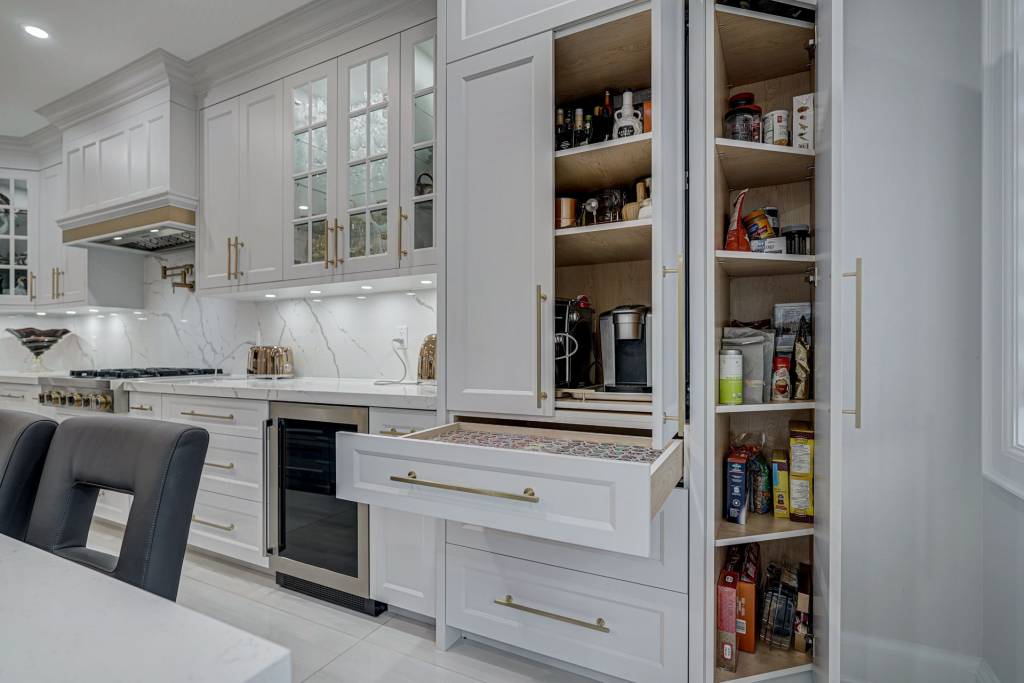 We Can Work on Any Custom Cabinets Project
Our clientele includes not only homeowners but also business owners and architects. We are experts at building pantries, wall units, and custom cabinets for commercial spaces as well.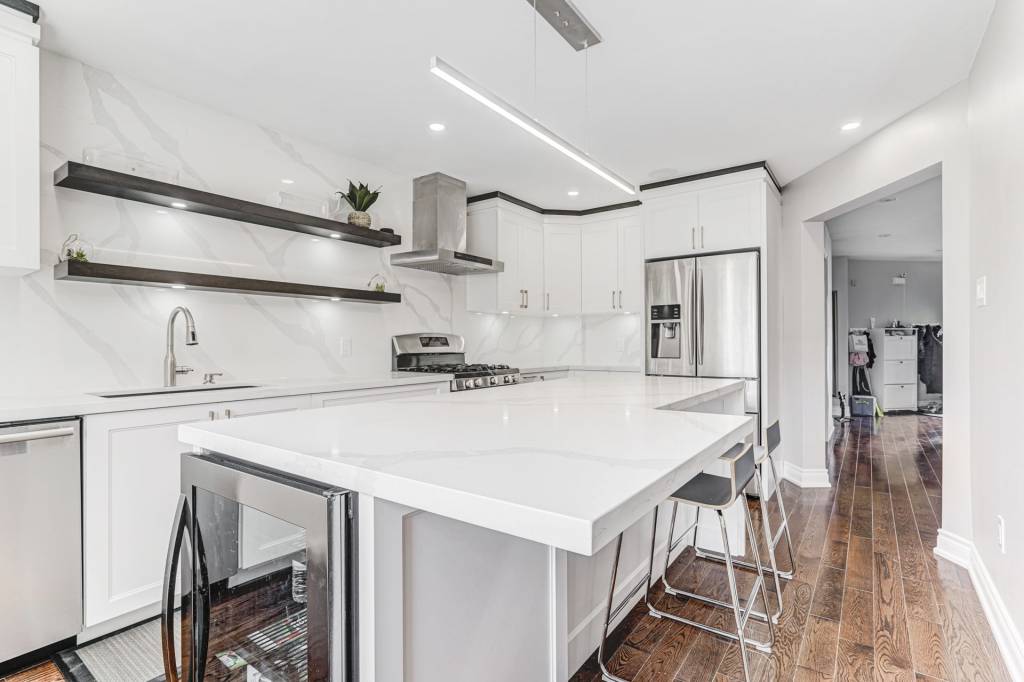 We Use Best in Class Custom Cabinets Materials
We are known for creating stunning modern kitchen cabinets that are built using best-in-class materials. We source our materials only from well-known manufacturers and are proud to use the finest quality European wood that offers durable cabinetry and a long-lasting sheen.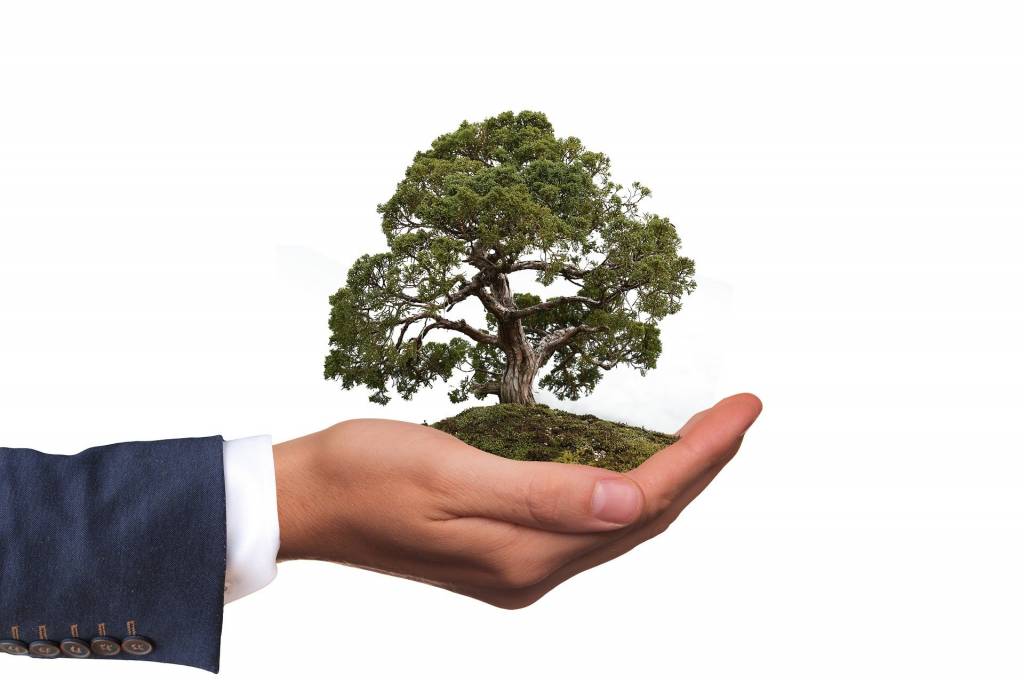 Environmentally Friendly Custom Kitchen Cabinets
A beautiful kitchen need not be harmful to the environment. We value our promise to you and our responsibility toward the environment. This is why all our materials are ethically sourced, recycled, and friendly to the planet.
We Offer On-Time Services with A Warranty
A beautiful kitchen should be ready to use. Our team of experts works tirelessly to ensure that your kitchen cabinets are installed on time. We complete our task within 1 month or less and offer a 1-year warranty to our clients.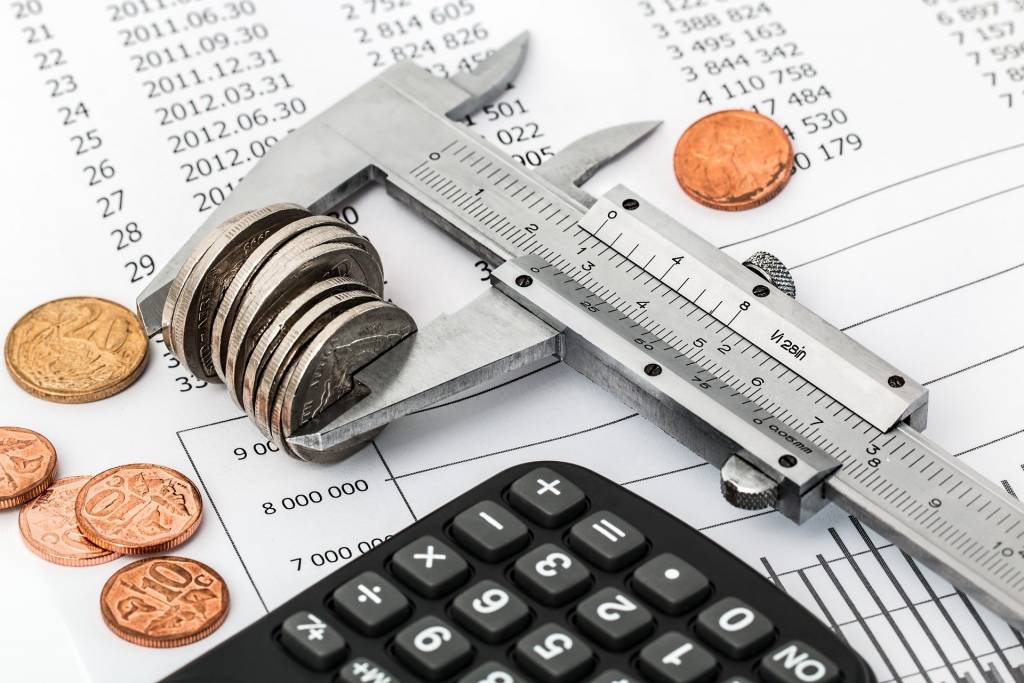 Custom Kitchen Cabinets for Every Budget
Building a beautiful cabinet should not break your bank. Kitchen Designs offer budget-friendly solutions while keeping the quality of our work and materials intact. Trust us for stylish and affordable custom kitchen cabinets in Richmond Hill.
CALL US TODAY AND GET A FREE ESTIMATE!
Our Last Kitchen Cabinet Projects in Richmond Hill
RELATED ARTICLE: Walk-In Closet Ideas Inspired By Carrie Bradshaw