Decided to revamp your kitchen cabinets in Newmarket? You need the right contractor! At ClearView Kitchens Design Corp, we offer expert services in millwork and installing kitchen cabinets in Newmarket. With us, you can be sure of fine craftsmanship, high-quality cabinetry, and utmost professionalism. Our highly experienced team understands your style and requirements, offers custom rendered designs, and works tirelessly to build the kitchen of your dreams. We are a trusted team of contractors in GTA and we strive to stay on the top by offering the best of our services to our clients.
Clearview Kitchen Cabinetry Process
Our core values include maintaining transparency while delighting our customers and delivering our promise of a beautiful kitchen. We act promptly to your request and offer a free initial estimate. Our experts work closely with the clients to create a custom kitchen design that truly brings out their personalities as homeowners. We take note of your ideas, offer suggestions, help you finalize the theme, and create a free visual representation of your future kitchen. In our endeavor to create delightful homes for our customers, we prioritize customer satisfaction, uncompromised quality of work, specialized services, and clear communication.
Why Choose Our Kitchen Cabinets in Newmarket?
We are in the business of making homes beautiful. This is why we offer more than just kitchen cabinet installation. Here is why you should choose us: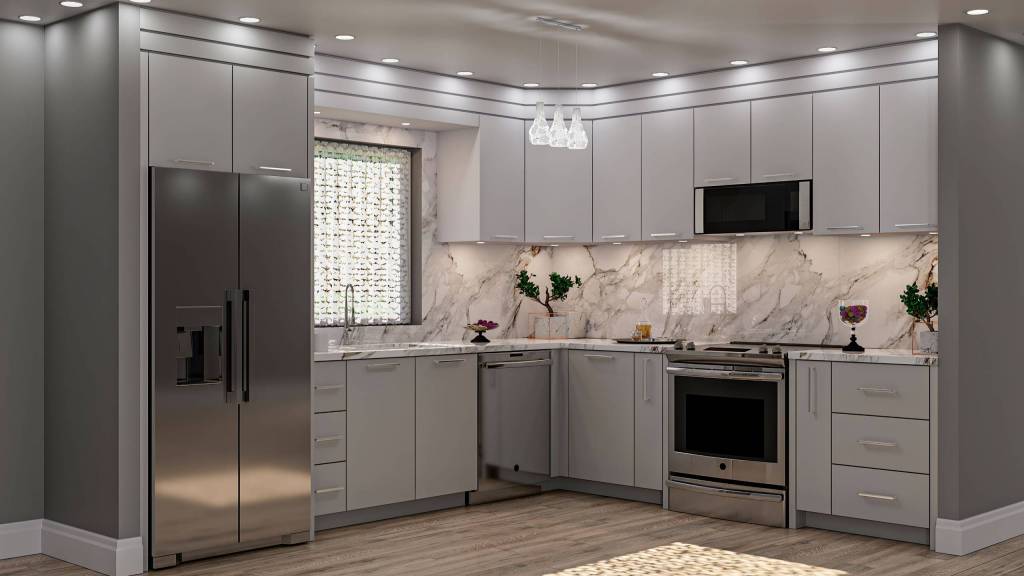 We Offer Free 3D Modelling and Rendering
Having a team of experts, we offer accurate visualization through 3D modeling and rendering. This helps you understand how your kitchen will look after completion. We do this for no additional costs.
We Offer a Wide Variety of Carpentry Services
If you want to give a completely new look to your kitchen, we are the right choice for you. We are trusted for top-notch kitchen refacing in Newmarket. We are also experts in installing other shelving units, vanities, closets, and more.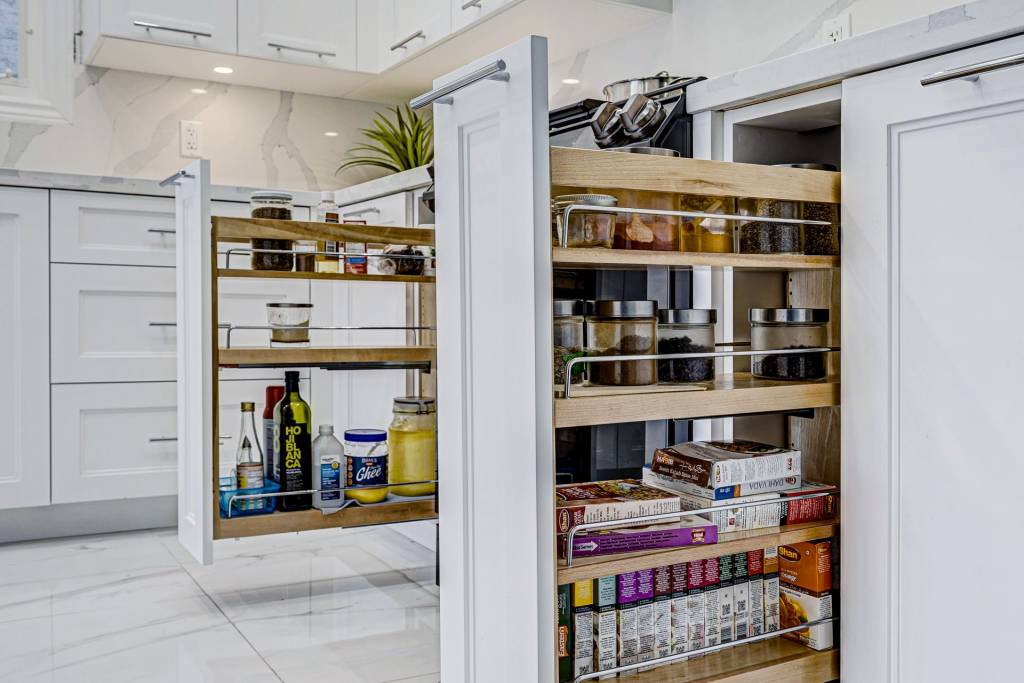 Professional Custom Kitchen Cabinets & Carpentry Services
Whether you are a homeowner, a business owner, or an architect, we offer the right services for your property. We offer stylish cabinets for residential as well as commercial properties.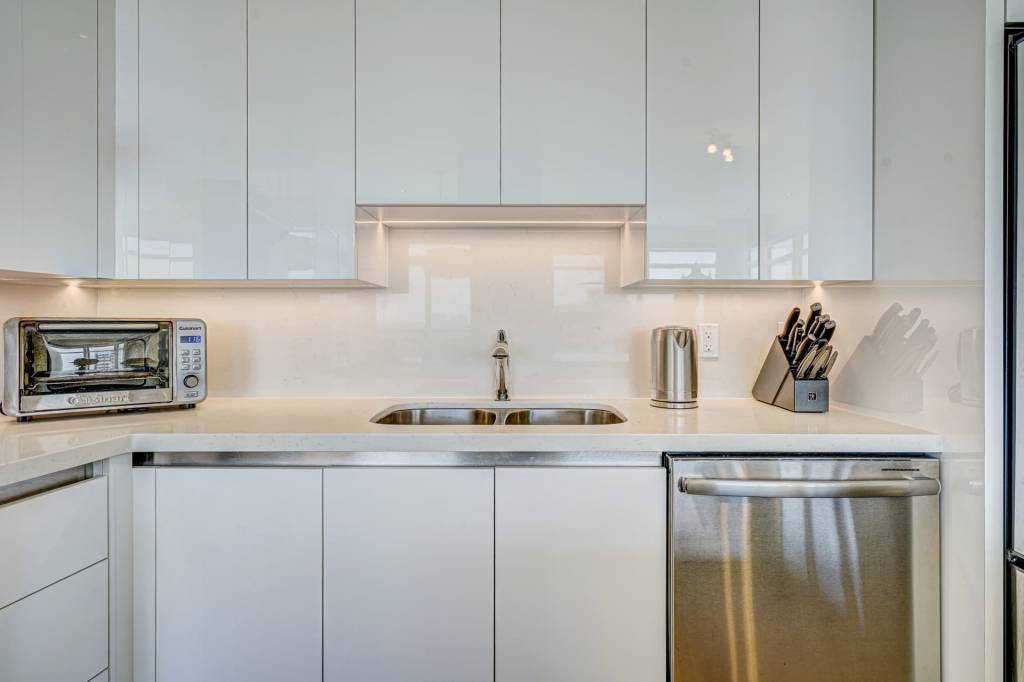 We Use High-Quality Kitchen Cabinets Materials
Our promise is to make beautiful kitchens last longer. This is why we only use the finest European wood for custom kitchen cabinets in Newmarket.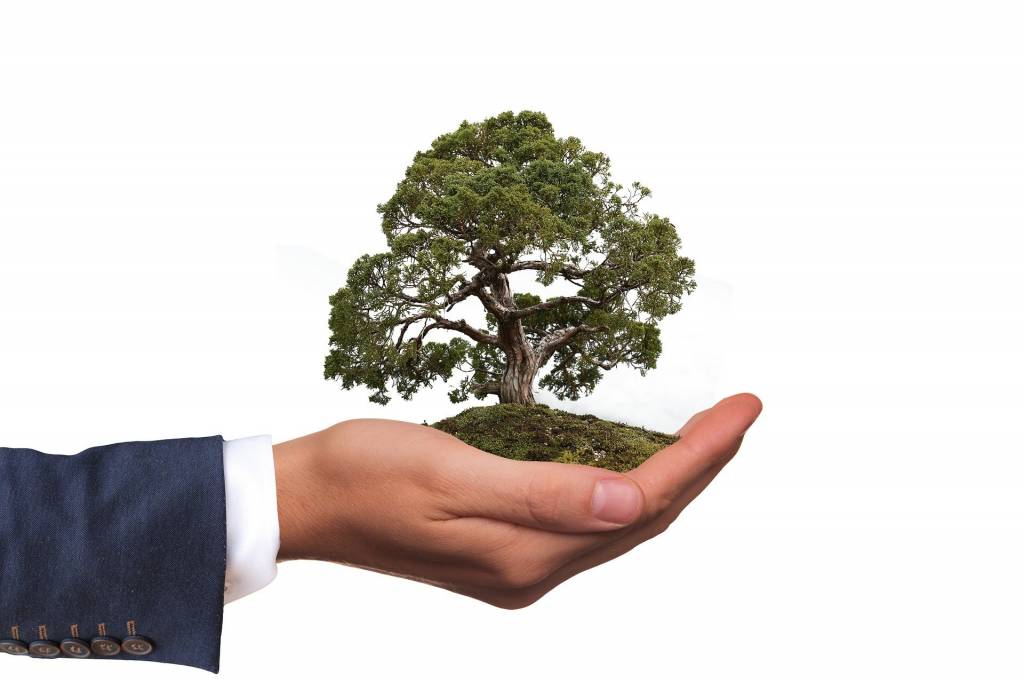 Environmentally Friendly Kitchen Cabinets
With our expert services, we not only aim to create beautiful homes but also a sustainable future. All the materials that we use are ethically sourced, recycled, and environment-friendly.
We Offer Quick and Warranted Services
We value your time and our expert contractors are fast on their feet. This allows us to complete our task within 1 month or less. We also give a 1-year warranty to our clients to ensure that their kitchen is built to last.
Custom Kitchen Cabinets for Any Budget
We not only value your time but also your money. Our services are made to benefit our clients and beautify their homes. We offer competitive pricing to our clients and recommend ways in which you can get an affordable yet admirable kitchen.
For a free quote and design inspiration, call us today!
Our Last Projects in Newmarket