Vanities are an essential part of every bathroom. You spend a significant amount of time in front of your vanity in the mirror. Might as well customize it to fit your needs. With so many types of vanities to choose from, Clear View Kitchens can help you create a luxurious bathroom you'll be happy to spend time in. We offer a 1-year warranty on all hardware and services we provide, and all the materials we use are eco-friendly, safe, and durable.
Our expert team has over 10 years of experience in the industry. With a work ethic and a professional approach like ours, you will absolutely love your new vanity! Moreover, our vanity installation process is meticulous. We will come to your home, inspect your bathroom, and take measurements. We only do this because we want to make sure you don't face issues with plumbing, rough-ins, or space.
Custom Bathroom Vanities and Sinks
Bathrooms, like any other room in your home, must be functional. However, aesthetics are also important. Bathroom vanities are a great way to give your bathroom the custom look you want while keeping it as operational as possible. We are experts at custom-building and installing the following types of vanities:
Freestanding Vanity
This type of vanity allows for counter space for you to store items you need to have readily available. It is typically square or rectangular in shape and comes in many designs to choose from. Wood is usually the material used the cabinet portion of the vanity, while ceramic is often the go-to for the countertop.
Pedestal Sink
Also known as a freestanding sink, a pedestal sink makes a bold statement. Pedestal sinks are one of the modern vanities that give your bathroom a very simplistic look. This floor-mounted vanity comes with no storage features, but what it lacks in storage it makes up for in appeal. It's versatile and can complement any bathroom style.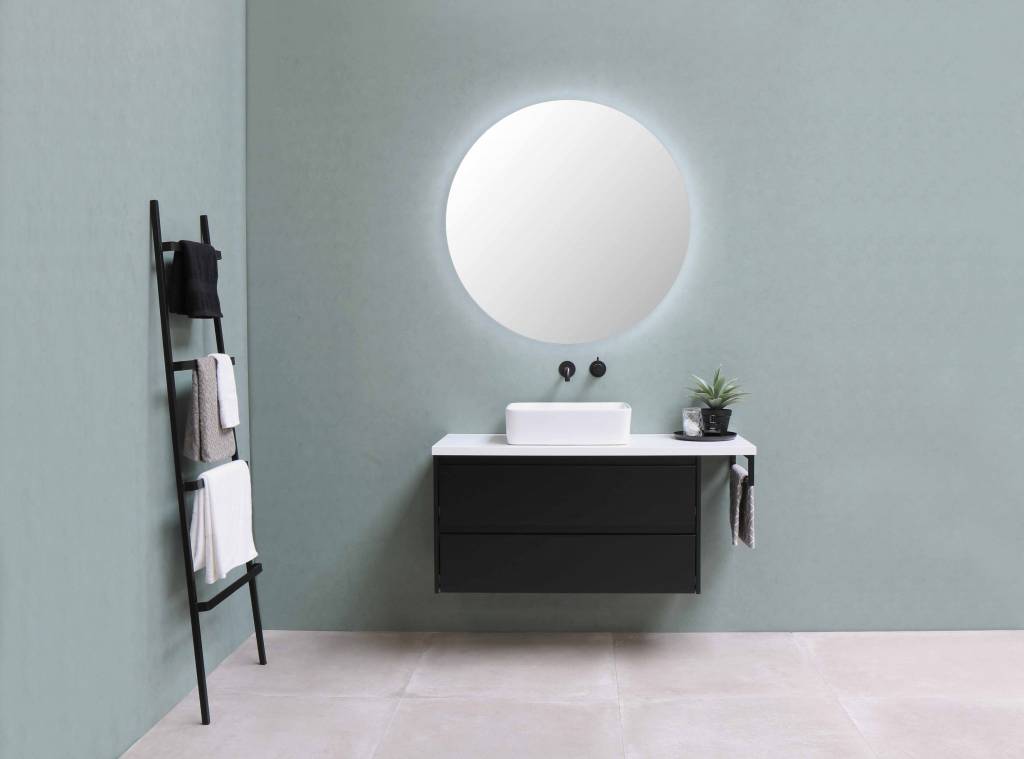 Wall-Mounted/Floating Sink
This floating vanity (or wall-hung vanity) conserves space because we mount it directly onto your bathroom wall. Since it is not connected to your floor and has no other support other than the wall, be mindful of how you use the sink and avoid applying excessive force.
Vessel Sink and Vanity
This type of bathroom vanity is exquisite and belongs in sophisticated bathrooms in high-end restaurants and hotels. They take up a large amount of space and are expensive. Vessel sinks also have a bowl-like sink that gives a modern look. Moreover, the good thing about vessel vanities is that they normally come with storage space.
Undermount Sink
This is another beautiful choice for your bathroom. Undermount sinks feature a basin built into the vanity. The under-mount feature takes up quite a bit of space. Hence, storage space is limited in this type of vanity. This vanity's countertop should also be made of hard materials like granite or marble.
Prefab Vs. Custom Vanities
Moreover, we install prefab as well as custom bathroom accessories, decor pieces, furniture, and much more. The difference between prefab and custom vanity pieces is in the way they're manufactured. Prefab vanities are designed and built in a factory. All we do is take your bathroom's measurements and cut the parts to fit in your bathroom.
With custom vanities, however, we design and construct the vanity from scratch according to how you want it. For example, you can choose any detail in a custom vanity from the handles, drawers, and countertop, all the way to the finishes, colour palettes, and styles.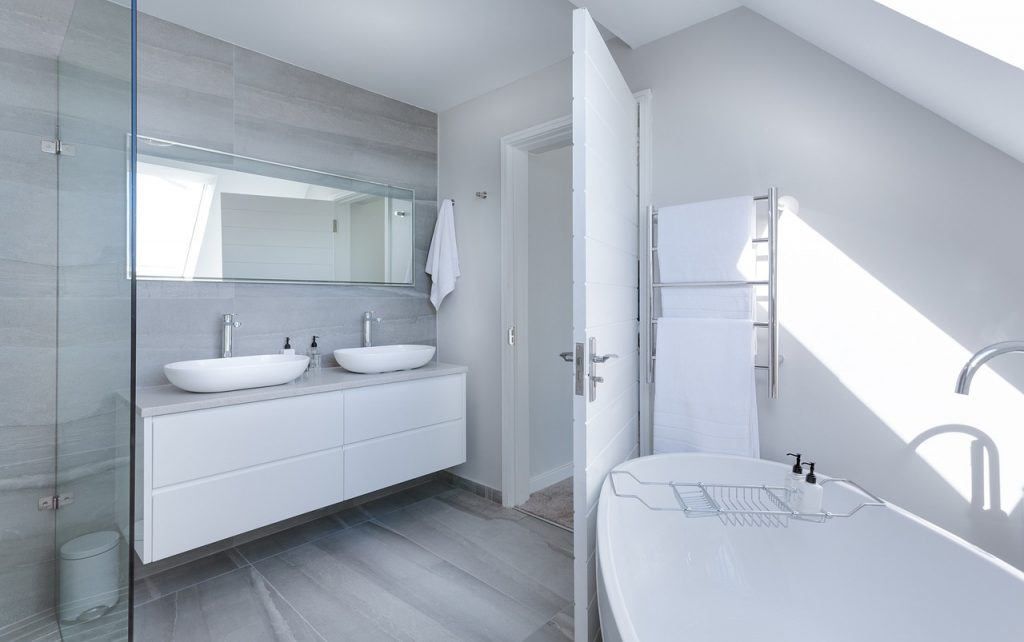 In addition to vanities, our services include design, millwork and installation of:
Faucets installation
Water fixtures
Bathtub installation
Basement finishes
Laundry rooms
Fireplace installation
Garage features
We service all of the GTA, including:
Stouffville
Innisfil
Bradford
Orangeville
Woodbridge
Queensville
New Tecumseth
Bathroom Vanities Toronto
When it comes to bathroom vanities in Toronto, our showroom is full of options that range from modern and contemporary custom bathroom vanities to traditional bathroom vanities.
At Clear View Kitchens, we're happy to offer some of the best vanities, countertops, bathroom accessories, and furniture pieces for you. With a wide variety of vanity options in our showroom, you're sure to find something you like. Call us today to schedule a one-on-one free consultation!