Kitchen Countertops: Are They The Best Ingredient For Your Kitchen?
The benefits and advantages of kitchen countertops range from functional to aesthetic and both provide resale value. Many homeowners choose to take advantage of the many options for kitchen countertops to create a nicer looking kitchen, increase the value of their home or maintain a cleaner food-preparation area within their kitchen. Aside from looking beautiful, a kitchen counter has to fit not only your budget but your lifestyle as well. They can be crafted from a variety of different materials, some of which involve somewhat more intensive maintenance and labour, while others just require a wipe down to remove any debris from food preparation and spills from a household member. A kitchen counter can bring together the design of a room and pump life into it. At Clearview Kitchen we are proud to offer this illustrious service and help to revamp your kitchen's look.
The countertop material will be one of the biggest choices in the process and there are a multitude in which to choose from.
Types Of Kitchen Countertops: Countertop Materials
There are a variety of types of countertops to choose from, to meet the budget of your renovations, and the aesthetic of your kitchen itself. Some of the choices include:
Quartz Countertops
These countertops fall into the manmade stone category(alongside a few more stone countertops) as they consist of crushed quartz mineral, and are then molded and sealed into a resin of unsaturated cheap materials (polyester, pigments, and additives.). Quartz countertops are one of the most popular countertop materials thanks to its durability, strength and stain-resistant surface with a non-porous effect. The only downside in choosing quartz countertops is that it can become discoloured over time.
Granite Countertops
This material of countertop is strong and durable with endless color (including black or white granite countertops) and patterns of veins, all pre-sealed for stain protection to choose from to take the look and functionality of your kitchen to the next level.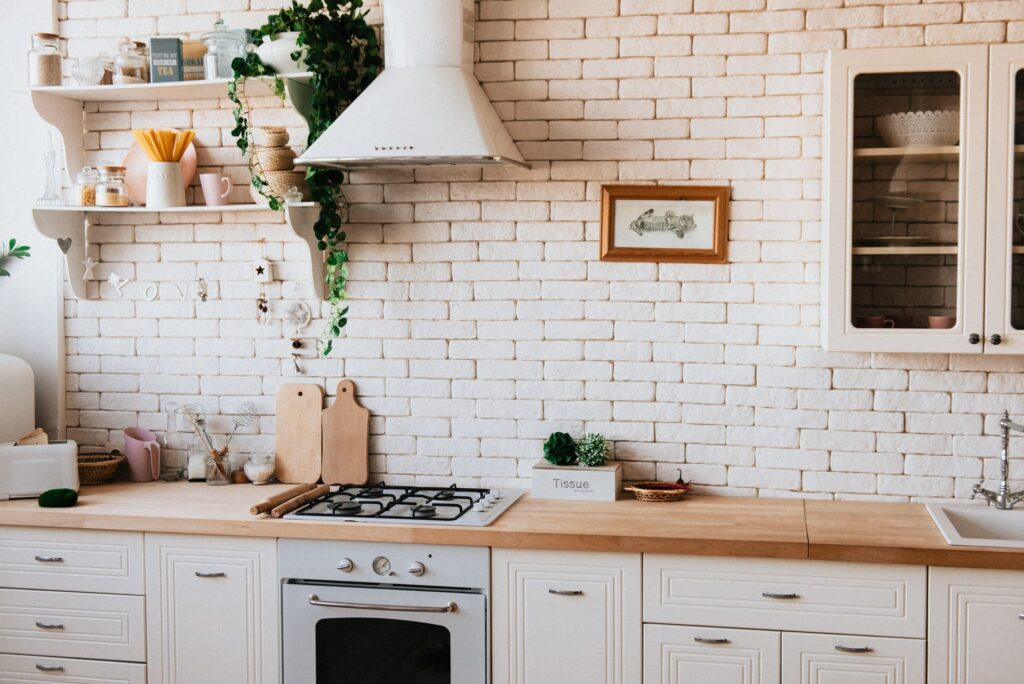 Wood Countertops
For a more classic or traditional look/design for a kitchen many homeowners will opt for a wood countertop. In terms of strength and durability wood countertops are a good choice with its resistance to abrasion. There are many wood types to choose from as well including:
Hard Maple
Teak
Tigerwood
Black Walnut
Cherry
Zebrawood (a great alternative to marble)
Bamboo
Wormy Chestnut
A con in choosing wood as the material for a kitchen countertop is that in the event the wood is not properly sealed you will almost immediately have to replace or repair it. Additionally beware of water damage to this countertop material.
Marble Countertops
Homeowners that opt for a marble countertop material enjoy the finer things in life, or at least want to revamp their kitchen. These countertops are beautiful, elegant, and one of the more popular choices for homeowners and renovators alike, but have an unfortunate setback given their non-porous texture. Something like an acidic liquid like lemon juice or brown vinegar can damage marble, leaving a permanent mark.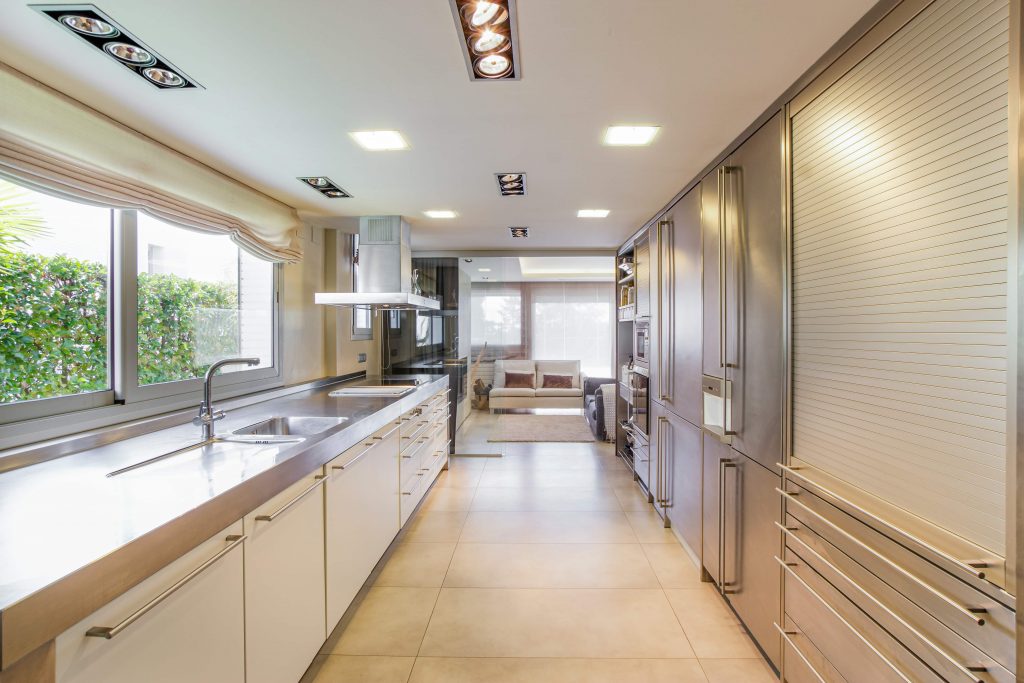 Stainless steel countertops
In choosing stainless steel countertops you are choosing durability and an easy to clean surface. This is a great option for anyone who is interested in cooking without all the difficult cleanup. Additionally it provides a professional look to any kitchen.
Porcelain Countertops
Porcelain is a pottery-like material that can be opaque or slightly translucent. They are typically coated with a pigmented glaze to give them the aesthetic appeal homeowners love. The process of manufacturing the material, according to Max Space Stone, is made from heating a mix of powdered china stone and white china clay, also known as kaolin, at about 1450°C. The high temperature causes the china stone to vitrify into a dense, highly durable material, while the object retains its shape thanks to the kaolin. Impurities such as silica, mineral oxides, and feldspars exist in the clay, but rather than detracting from the porcelain's quality, they add to its strength and colour."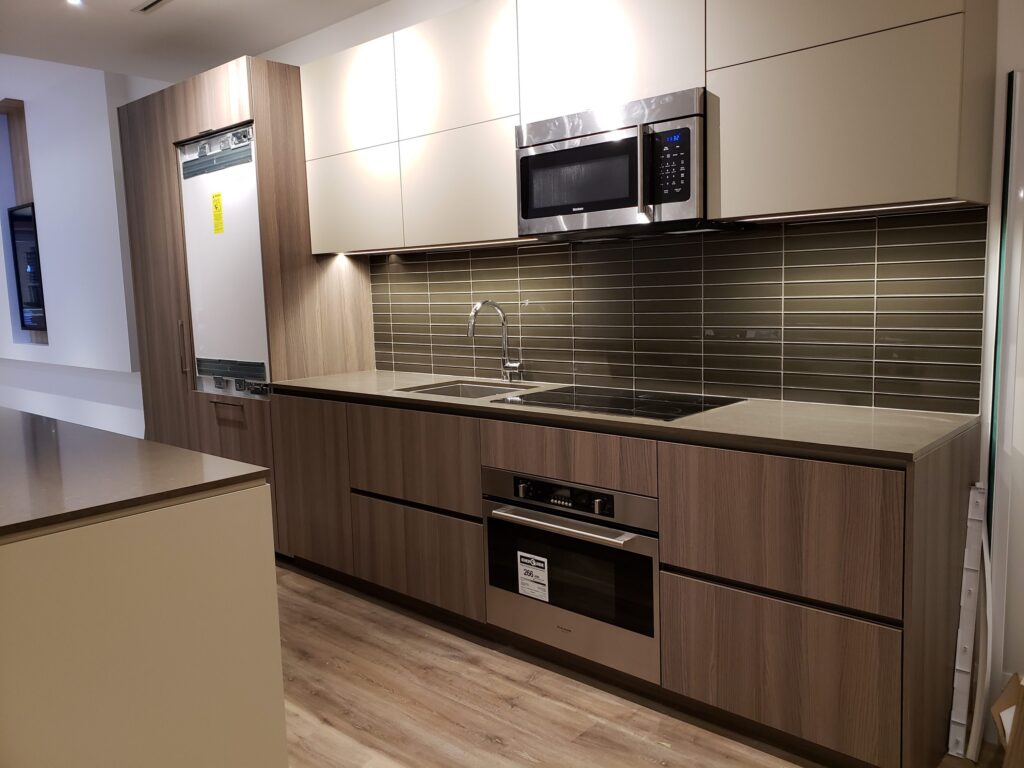 Slate Countertops
Slate stone is defined as a homogeneous metamorphic foliated rock that is composed of minerals like quartz and muscovite or illite and some others. Material-wise this is the best choice for a budget conscious renovator. Slate offers a natural look at a good price.
Ultimately when you are choosing a countertop material for your kitchen you are going to want to consider your budget (what is the best countertop for your money?), design and professional installation. Make the right choice with your countertop company with an experienced and professional team. For more information contact Clearview Kitchens today.