If you are looking for kitchen cabinets in Brampton and are looking for new luxury kitchen cabinets. Then consider your kitchen renovation project with Clearview Kitchen. Which will instantly makeover your kitchen countertop in Brampton.
New kitchen cabinets are a favourite place in many homes and represent family, laughter, memories and delicious meals. Many homeowners choose to renovate their kitchens for the enormous benefits that come with doing so. You can add tens of thousands of dollars in value to your home by upgrading your kitchen. This doesn't mean that you need to undergo major renovations to enhance your kitchen space. By installing new kitchen cabinets, you can improve the look of your kitchen drastically and create additional storage space by adding base cabinets and utility cabinets.
At Clearview Kitchens, we are committed to furnishing your kitchen with quality cabinets that give you the most value for your money. We take pride in offering stellar products and installation services like none other.
One of the things that set us apart I the industry is that we pay close attention to detail. We believe this makes all the difference and bring this approach to every aspect of our work.
From how we interact with our customers to designing the kitchen cabinets of your desire and creating beautiful custom kitchen cabinets for your kitchen, we are intentional about putting your needs first and getting the job done right.
Our seasoned custom kitchen cabinets specialists in Brampton, have years of experience under their belt, are knowledgeable on best practices, and adhere to the highest standards in the kitchen renovations industry in Brampton. When you hire us to install your new kitchen cabinets, we will be sure to make good on every promise we make.
Finest Custom Kitchen Cabinets in Brampton
We are experts at constructing luxury kitchen cabinets to complement any kitchen. By providing a wide variety of affordable products, you can be sure that we will have just the right fit for your kitchen.
We're also proud to offer custom-made kitchen cabinets and countertop to our valued customers. We work efficiently to install new kitchen cabinets into your home in no time. Our process is straightforward and you can rely on us for expedient cabinet design, production, and installation.
We exercise caution and prioritize safety during the installation process. As we work in your kitchen, our team is respectful of your home and careful not to damage your property.
Why Choose Our Custom Kitchen Cabinets?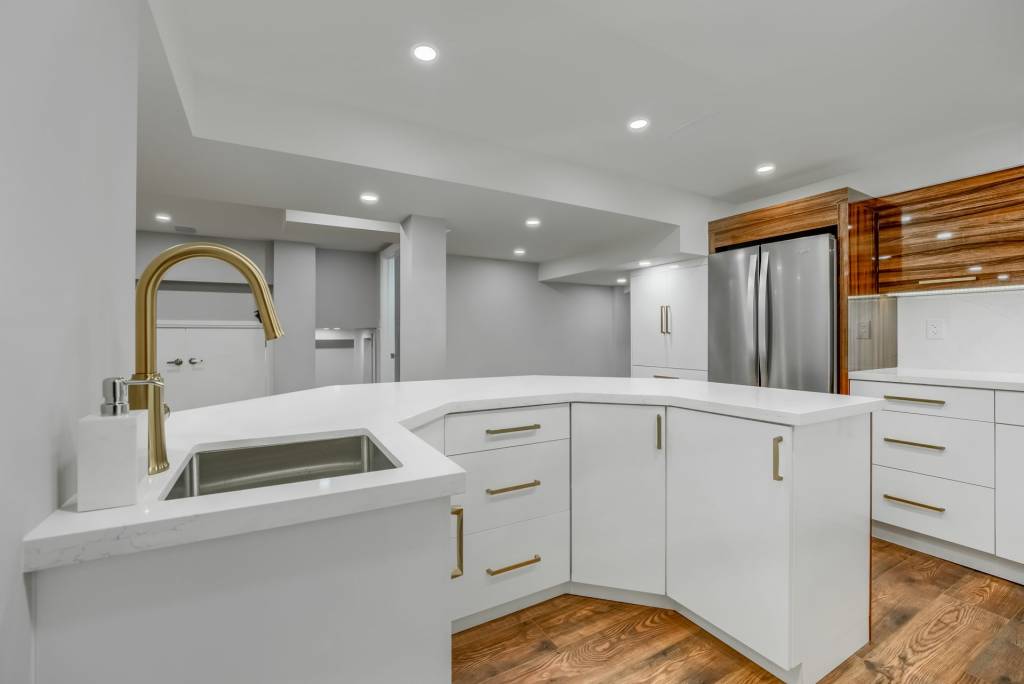 At Clearview Kitchens, we are passionate about elegant kitchen cabinets and know what it takes to transform a dull kitchen into one that is warm and inviting. All of our team members are certified and insured and possess both the experience and knowledge that make a winning team.
We are detail-oriented because we understand how important it is to pay attention to what seems minor. This goes a long way toward inaccuracy of measurements to get the perfect fit.
Choose Clearview Kitchens for luxury kitchen cabinets in Brampton that will add value to your home and last for many years to come. Contact us today to learn more about what options we have available for your kitchen!
Our Last Kitchen Cabinets Projects in Brampton