White kitchens are a timeless design feature that can be a part of your home. This article will display how different styles collaborate with your white kitchen cabinet ideas to make your space come to life. There are multiple ways to achieve this, whether it's a simple hardware feature, wall accent or different mixtures of materials that are used.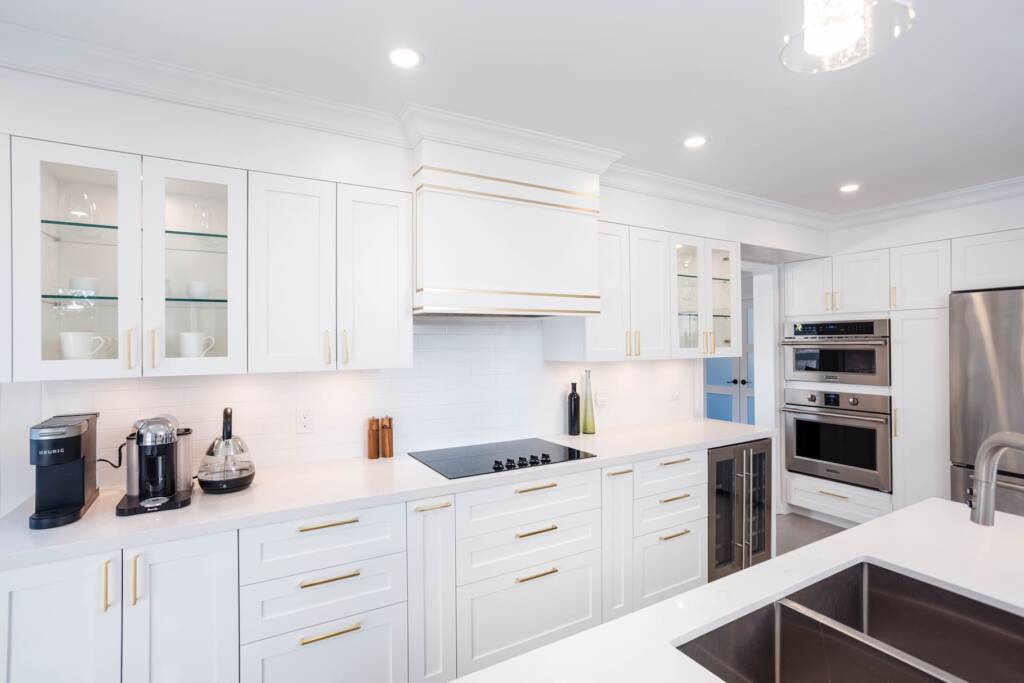 Tile Art Is the New Art Form
Stunning, elegant and spacious. This white kitchen with an accented, backsplash wall of tiles is a focal point that pulls the view into the kitchen area.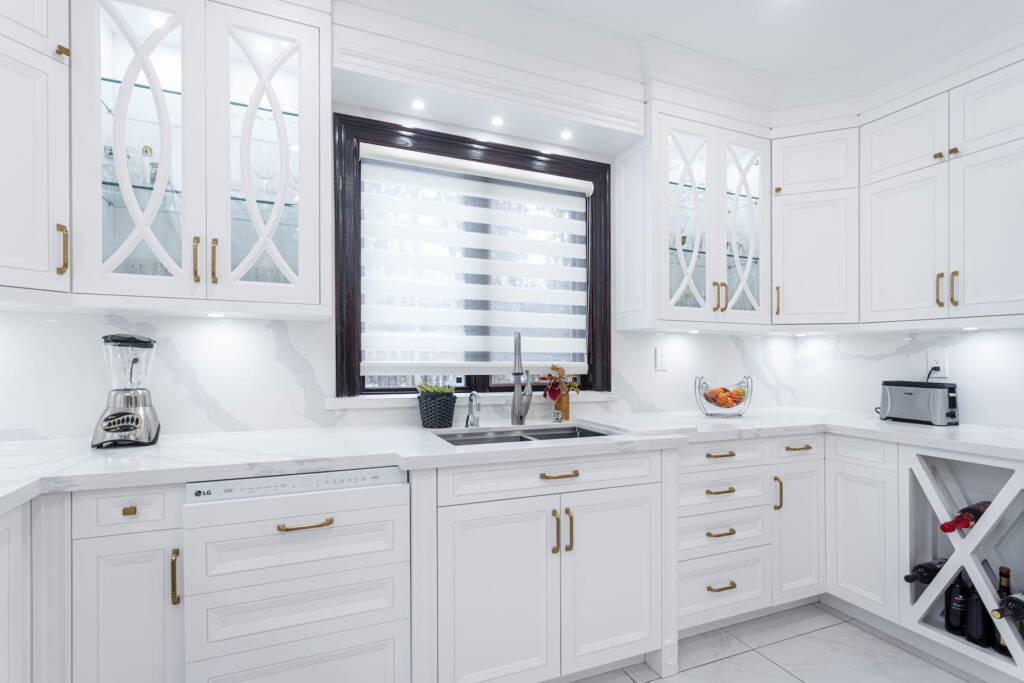 Polished Clarity
Elevated glossy white mixed with polished and shiny counters in this kitchen achieves absolutely sparkling white. It's bright, crisp, and perfectly polished.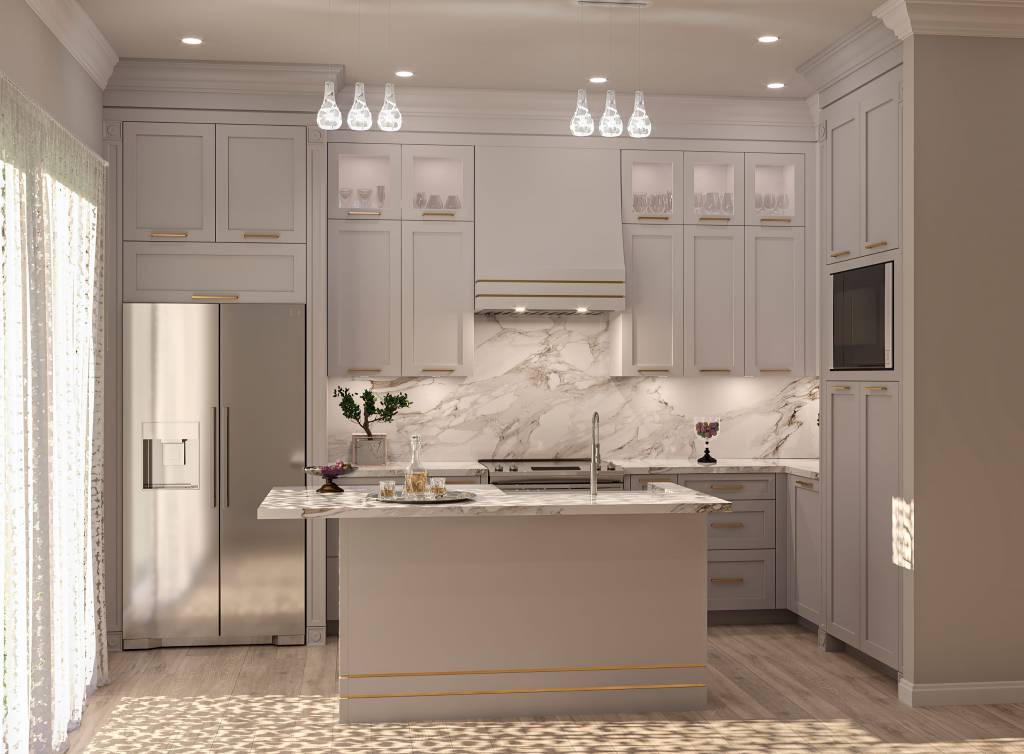 Luxe to Die For
The monochromatic kitchen is spruced up with gold accents and the marble back wall provides the luxurious feeling to this kitchen that every home needs to have.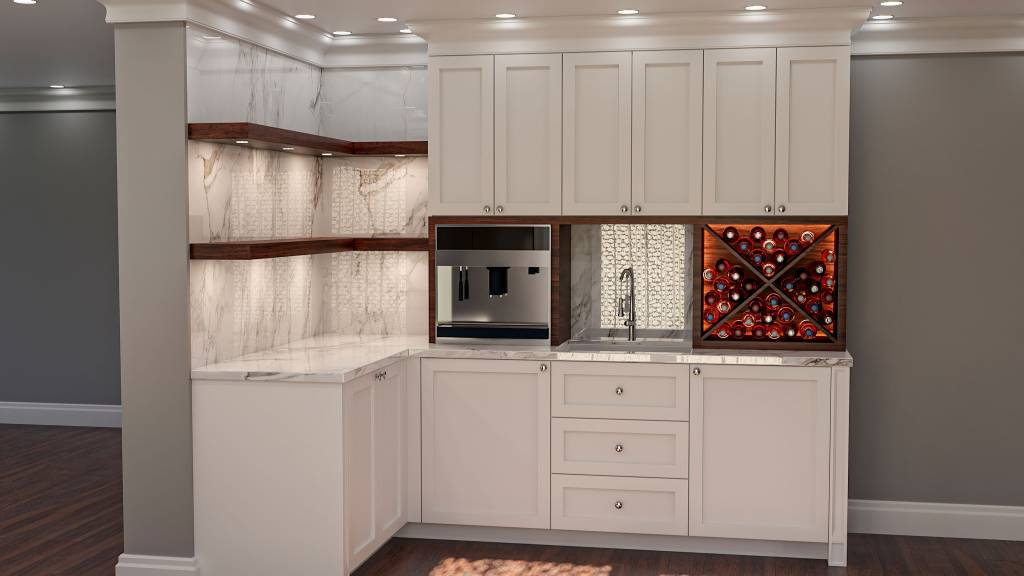 One Drink or Two?
The all-white kitchen cabinets paired with the wooden shelving and wine cooler symbiotically promotes the interesting mix of materials.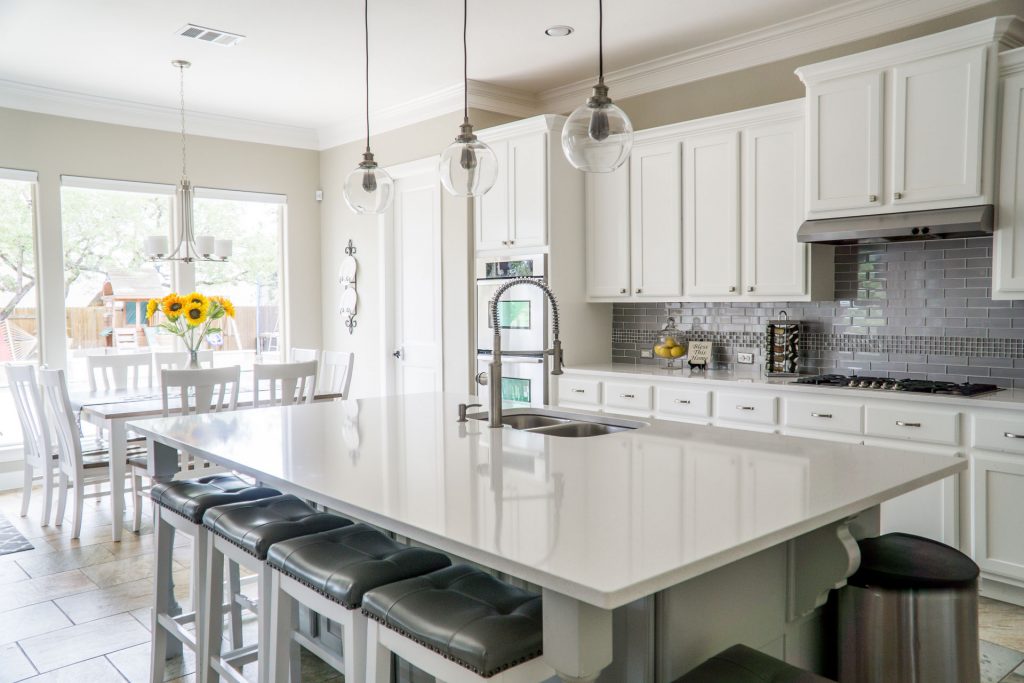 Traditional and Your Got-Too!
The complete all-white kitchen look with the lacquered island top reflects the traditional and ever lasing quality of this aesthetic.
A Magnet to Your Eye
The silver metal components and classic white kitchen cupboards pair together like two peas in a pod. The silver highlights the bright and airy look of the white cupboards of the kitchen.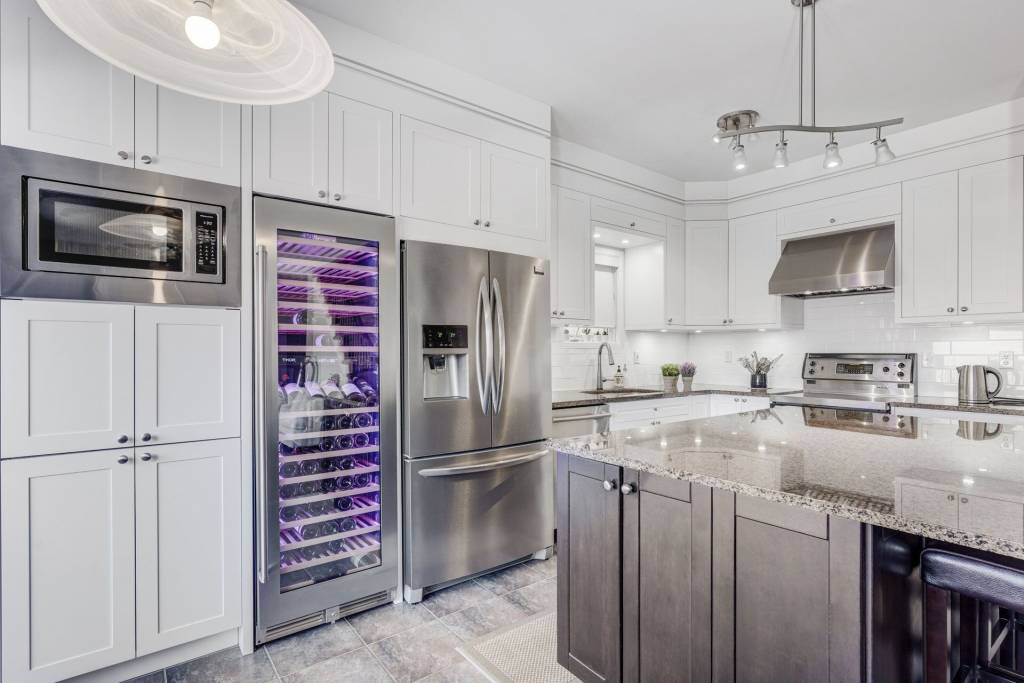 The Kitchen of Your Culinary Dreams
Refined and sophisticated are two words to describe how well silver and all-white cupboards look together.
Textured Tops and You
Often clients choose to have textured granite tops with the kitchen with white cabinets as the textured tops eliminate the look of mess made on the counters whilst cooking.
Modern is Trending
This kitchen truly sparkles with the high gloss cabinets and marble wall and countertops. It is truly light and pristine.
Defining "Youth" Visually.
Black countertop, a turquoise hue wall and white cabinets proves to be a combination that bring in a youthful look to your kitchen. This is proof that black countertops are great for the laid-back vibe you want.
Artistic and Classy
A white cabinet kitchen can be combined with artistic elements to have the space pop. This example depicts how all white cabinets can be combined with many styles.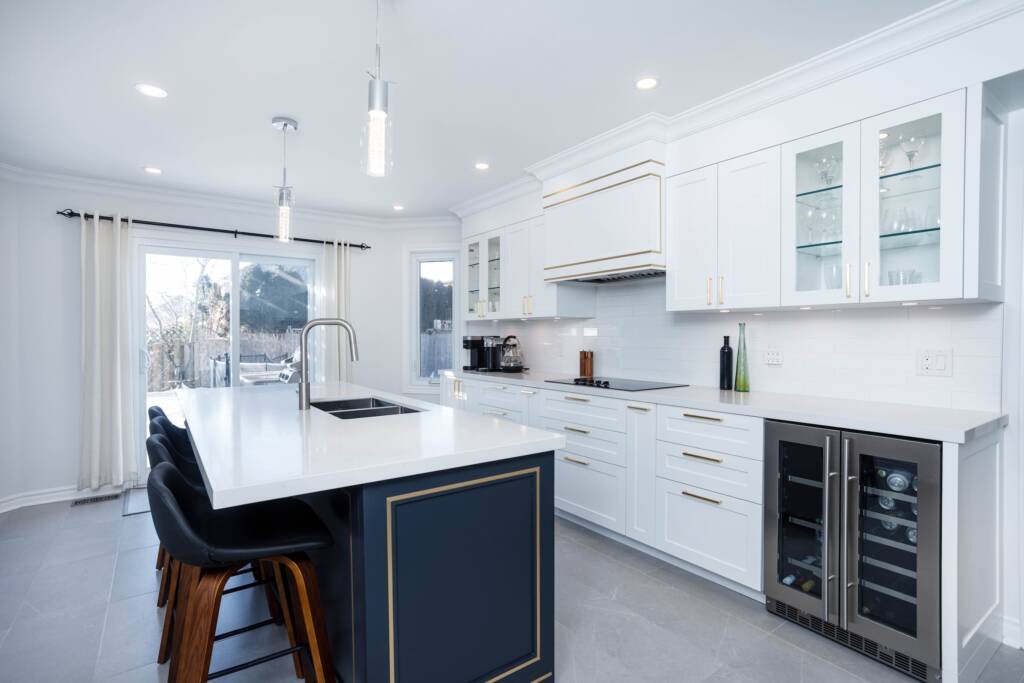 All Time High
You can create the illusion of height with tall, narrow cabinets, regardless of how high the ceilings are. They will pull the eye upward, giving the impression of a larger room.
Easy, Breezy and Beautiful
All white kitchens provide you with a brighter and lighter space to cook and gather with your family. The white cabinets allow light to bounce off and create an airy feeling that encompasses you.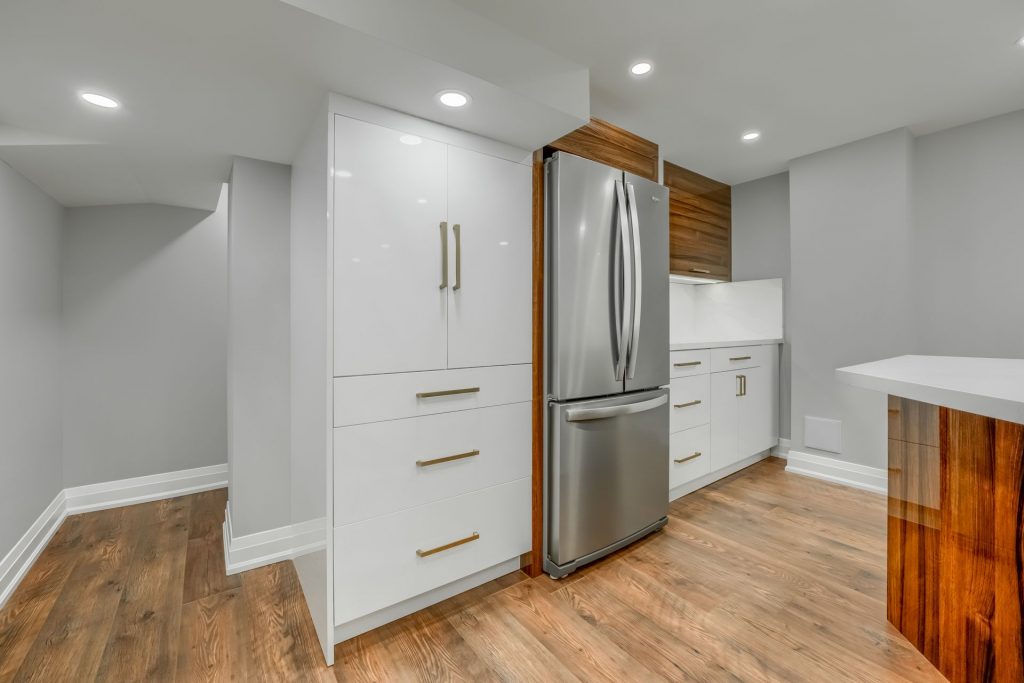 Layers of Interest
Anything in the kitchen space feels new and light due to the all-white cabinets. Wooden floors and high-gloss counters add to the relaxed atmosphere.
Every Home Feature Is an Art Piece
Blocks of solid white features in your kitchen conceal what's inside, allowing for more organizational flexibility. The structure of white cabinets and features treat the kitchen as an artistic piece along with it being a functional space.
Clearview kitchens provides many different white kitchen cabinet options. Contact us today to discuss your kitchen ideas with us!