Clearview Kitchens offers modern kitchen cabinets in Toronto and across GTA.
The kitchen is the heart of every home. It is the place we gather with family and friends to share special occasions, do homework or just relax after a long day.
Creating a space that is both functional and beautiful is important to have a kitchen that is not only welcoming but offers the right workspace for cooking and dining. According to a 2017 Houzz Study, people who invested in a kitchen renovation were more likely to experience positive health effects with 41% cooking meals at home more often, 34% eating less take out and 26% eating more fresh fruit and vegetables.
Modern Kitchen Cabinets in Toronto
How do you choose the right kitchen cabinets that fit your budget and your kitchen design needs? First, think about how you want to use your kitchen. Are you looking to invest more time in cooking and hosting parties or are you thinking of creating a space that is more family-friendly? There are many modern kitchen cabinet styles in Toronto to choose from depending on your use – how you use your kitchen will help you determine the custom cabinetry your will need. Sit down with your designer and evaluate what is important to you and your family. Will you require a lot of storage? What kitchen cabinet door styles do you want to incorporate specific elements into your kitchens such as a hidden pantry cabinet or space for garbage and recycling. Create a budget that reflects these needs and talk to your designer about where you can get the best value.
Our Modern Kitchen Cabinetry Process
Modern and custom cabinets are more than just a place to store plates and glasses. They should reflect your personal style and taste. Every detail is important from the materials to the details. Cabinets should complement the entire home aesthetic while serving as a showpiece for the home. Clearview Kitchens works with our clients through the entire building process. Talk with your designer to discover what design elements are important to a kitchen that is functional for your lifestyle.
We carefully measure to make sure there are no gaps or misalignments. We help our clients to choose the specific look they want whether it's high gloss kitchen cabinets, navy blue kitchen cabinets, green kitchen cabinets, or maybe even two-tone kitchen cabinets. The installation process is done with care and accuracy so that you can easily begin enjoying your new cabinets.
RELATED ARTICLE: How to Paint Kitchen Cabinets – A Step by Step Guide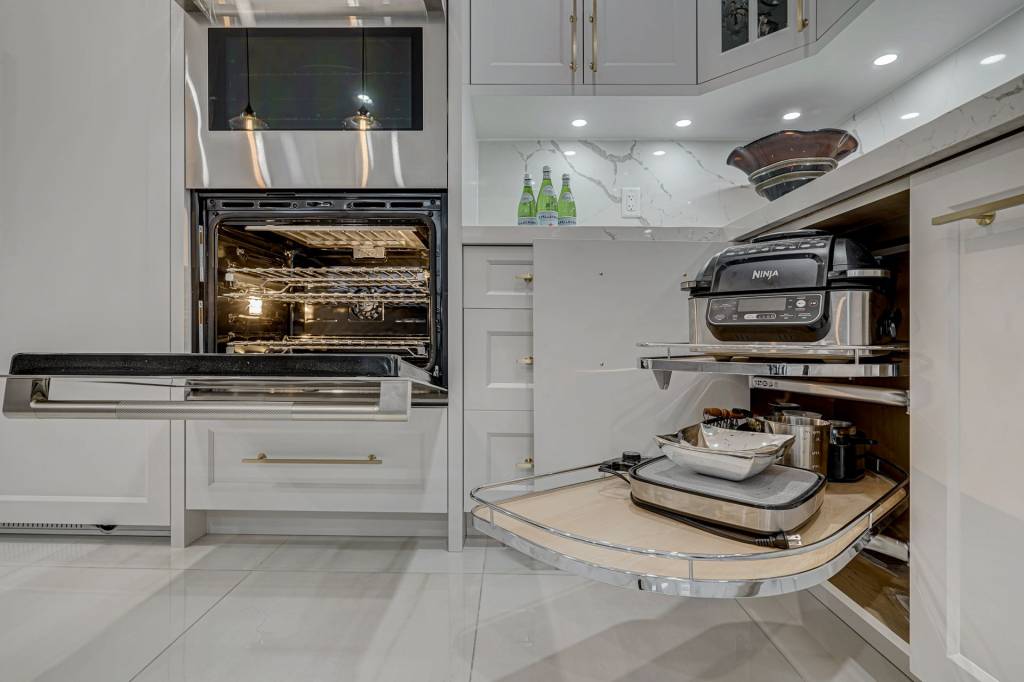 Are Custom Kitchen Cabinets Worth It?
Custom cabinets are an investment in your home and your lifestyle. According to Forbes Magazine, investing in a kitchen renovation is the best way to increase the value of your home.
By adding elements that allow you to work better like kitchen cabinet lighting and creating a more functional living space, you are adding value to your home. Investing in quality custom kitchen cabinets now will lead to a longer-lasting kitchen workspace. Talk to your designer about where you can add value to your kitchens such as through higher quality materials and design elements. Look at what is on-trend and these incorporate timeless elements into your design.
These small investments and considerations will add tremendous value to your home over time. You are not just improving your kitchen cabinets but improving your resale value in the future, making it more attractive to buyers.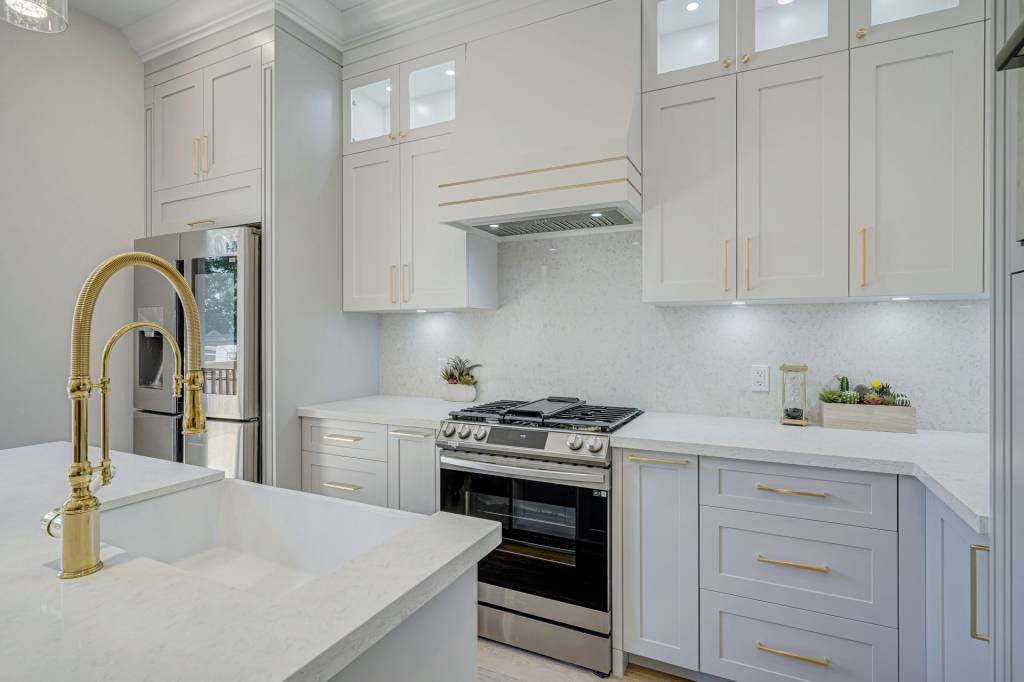 How to Tell Quality Modern Kitchen Cabinets?
It's not always easy to spot quality custom cabinetry. Though a kitchen may have all the right fixtures, it is important to ensure that the materials being used withstand daily use. Choose materials that are sturdy and decorative fixtures that will last a long time. From idea to installation, custom cabinets should reflect the work and expertise that went into them. They have been designed by leading experts who understand the importance of quality. The installation has been done by certified and licensed pros who will not settle for anything less than perfection.
We have an expert team of kitchen Cabinets designers and builders that can recreate and execute ideas to perfection. Take a look at our impressive portfolio to see some of our best work. We offer modern kitchen cabinets in Toronto, and all across GTA. Get in touch with us to request a free quote.