At Clearview Kitchens, we're passionate about providing kitchen cabinetry to our Scarborough residents that gives your kitchen a wow factor. Having spent years in the business, our renovation experts have learned best practices and adhere to the highest standards in the industry.
There are many things you can do to enhance your kitchen and bring out the beauty of one of the most beloved rooms in your home. One of the best ways to do this is by installing new kitchen cabinets. This subtle yet impactful touch can give you results that instantly transform your kitchen and make you feel like you have a brand-new kitchen.
Remodeling your kitchen is an investment of time and money so it's important that you plan well to ensure that you don't waste either of these resources.
Scarborough Custom Kitchen Cabinets
Taking your kitchen to the next level doesn't necessarily mean a complete overhaul of your kitchen. By focusing on key areas in your kitchen space, like your kitchen cabinets, you can increase storage space and upgrade your kitchen at the same time.
Many people who consider installing new cabinets are concerned about the price. But what many don't realize is that installing new kitchen cabinets is often more affordable than they think.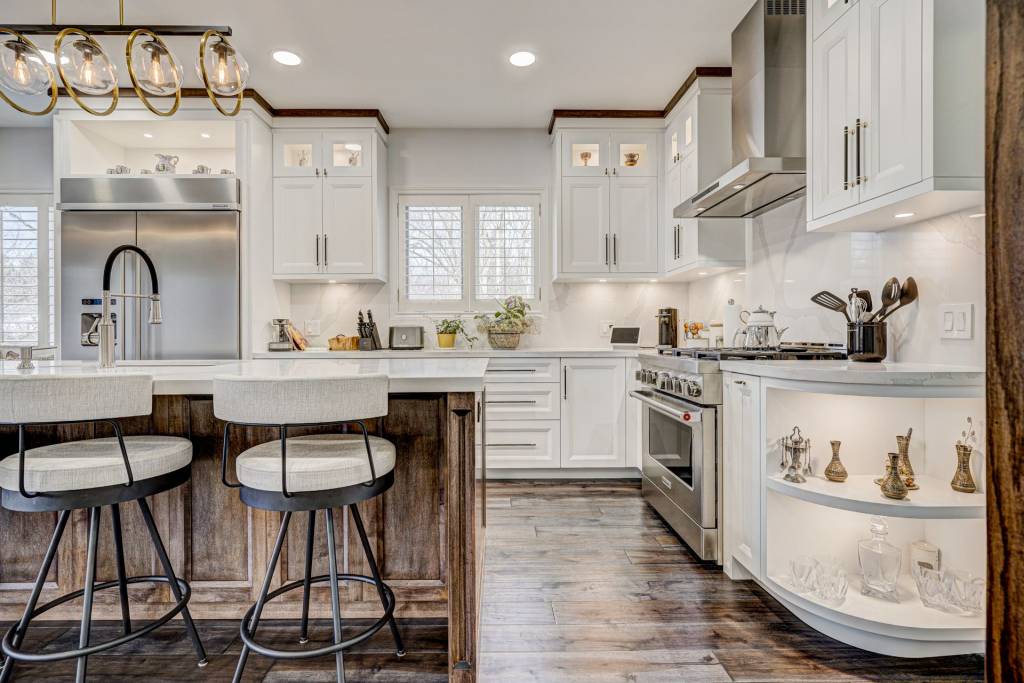 When you hire us for the job, the first thing we do is listen. By paying close attention to what your vision is for your kitchen and offering you solutions that can bring that dream to life. We work closely with you every step of the way to ensure that you get exactly what you're looking for. You'll tell us what style you have in mind and what your budget is. Then, once you've made your selection, we'll get to work designing your kitchen cabinets.
Choosing to hire reputable professionals like Clearview Kitchens for this part of the job is always recommended and can save you big in the long run.
Why Choose Our Kitchen Cabinets in Scarborough?
There is simply no better choice in custom kitchen cabinets than Clearview Kitchens. One of the reasons we are regarded as one of the top kitchen cabinets renovators in Scarborough is because we pay close attention to detail. We do this to ensure that all of our customers are completely satisfied with our design. Once we have achieved this, cabinet installation is the final step.
Our team of renovation experts has years of experience and is qualified to give you the results that exceed your expectations. What sets us apart is that we care about satisfying every customer that walks through our doors. To us, you're not just a number, we feel privileged to have the opportunity to give you and your family the beautiful kitchen you have been dreaming about.
If you live in Scarborough and are considering installing new kitchen cabinets to upgrade your kitchen, give us a call. Our trained professionals know everything there is to know about kitchen cabinetry and are happy to walk you through the process. With us, you'll be well on your way to the kitchen of your dreams.
Our Last Projects in Scarborough
RELATED ARTICLE: How to Paint Kitchen Cabinets – A Step by Step Guide