The kitchen is the heart of your home. It is where you cook your meals, entertain your friends, family and guests and your kitchen countertops should co-inside with this notion. Your kitchen Countertops should be surfaces that not only reflect your needs for this priority room but your style as well. There are plenty of styles and materials to choose from when it comes to your kitchen countertops. Before diving into the choices of countertops there are a few considerations to make. Ask yourself the following: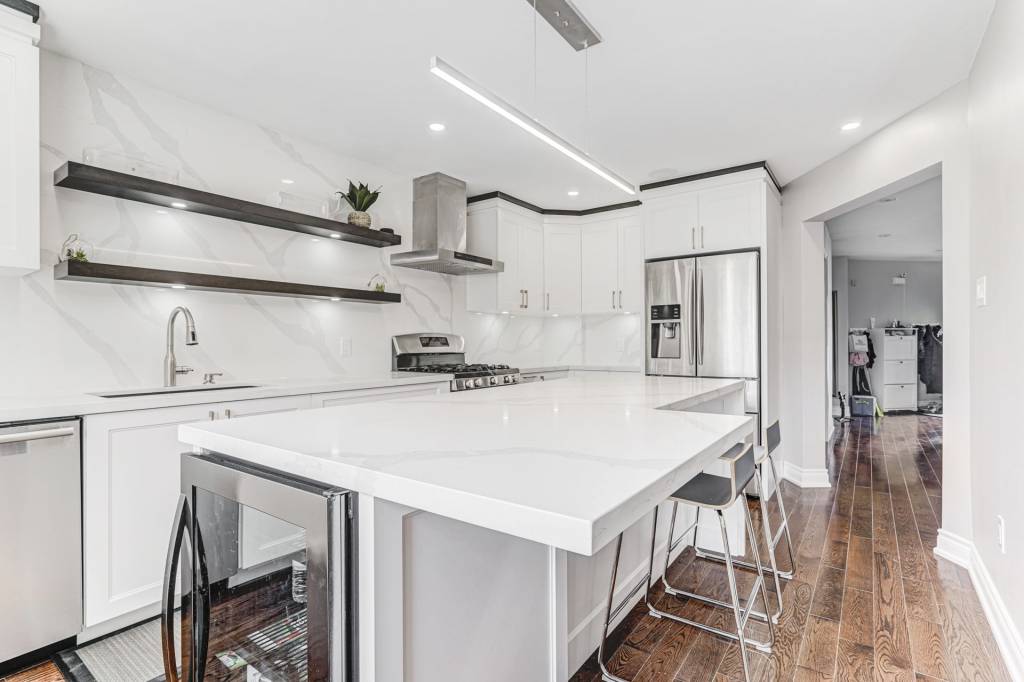 Is this countertop my style?
Does this countertop suit my home's look?
Is this functional for my lifestyle?
Does this countertop option meet my budget?
What is the warranty? Is there a warranty?
Will this countertop fit around my sink?
Following these questions you and your home design team (whether that be a professional or family and friends) you may begin to look into the options for types of countertops to use in your kitchen.
There is so much more to countertops than aesthetics. Since it is a key aspect of your kitchen design, you want to choose a countertop that suits your personal style and will last a long time. It's important to take into account the habits of your family. Some questions you should ask yourself are:
How frequently do you prepare meals in the kitchen?
How much meal prep is done?
How much baking is done?
Answering these questions will help you determine what type of countertop is best suited for your kitchen.
Types of Countertops: Pros And Cons
With so many countertop options to choose from, knowing the various properties of each type – as well as the pos and cons – can help you discover what the best choice for your home is. Some provide greater durability and resistance to stains, scratches, heat and UV than others, and cost also varies. Some of the most common types are:
Quartz Countertops
Quartz countertops are strong and less likely to chip than say granite. It is often quartz vs granite. Quartz is not only non-porous but it does not require any sealing. Which saves time, and money.
Pros: Quartz is a material that can endure a gauntlet of spills, blades, and more with ease, and it doesn't need to be fixed for stain security. It is waterproof so it very well may be matched with an under-mounted sink.
Cons: Sometimes this pattern can look non-uniform. Edges and corners can chip and just an expert can fix them. Adjusted edges help.
Cost: This material begins at about $40/sq ft.
This type of countertop is an excellent choice for people who cook often and use their kitchens frequently. Quartz countertops are durable and built to last, offering you great value for your money. This type of stone is non-porous, very hard and does not require re-sealing. One of the benefits of this type of countertop is that quartz is man-made but has the appearance of natural stone.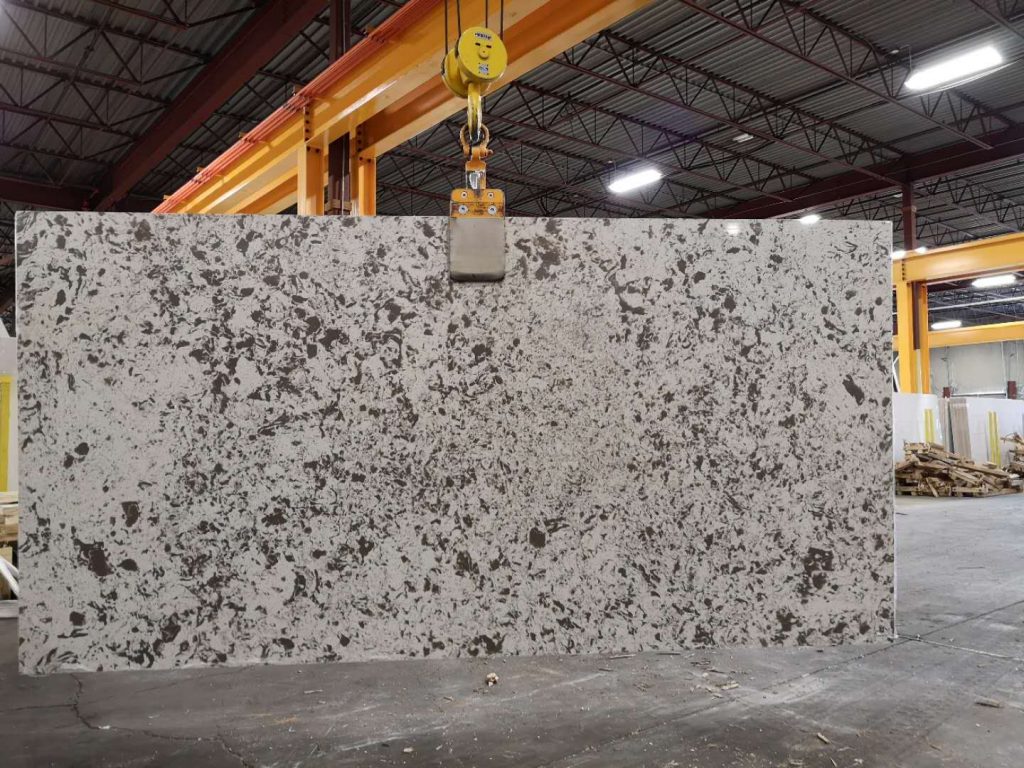 RELATED ARTICLE: Quartz Countertops
Granite Countertops
Granite is one of the hardest stone materials available. It is resistant to heat, scratches, stains and bacteria. You can place a hot pan directly on most granite countertops. You can even chop things directly on the counter.
Pros: Granite has a unique look and beauty that other materials have trouble competing with. Granite countertops are a natural material with more than 20 shades of granite to work with. Granite is resistant to stains (great if you are clumsy or have kids) and won't absorb liquids when it is properly sealed, and this is typically completed by a professional.
Cons: Granite will dull your knives quickly if you use it to chop on directly and it is costly.
Cost: Granite countertops will cost homeowners around $40 to $60 per square foot, with the total price for installation and materials coming in between $2,000 to $4,500 which could be out of budget for some.
For many years, granite has been a standard choice for countertops because it is highly durable and a natural stone. It comes in a variety of colours ranging from darker tones to lighter ones, which offers the versatility that many homeowners love.
Granite can be cut into various shapes and is easy to work with. Another bonus to granite countertops is that they are low maintenance and are easy to clean, although people are advised to avoid using harsh cleaning products on them.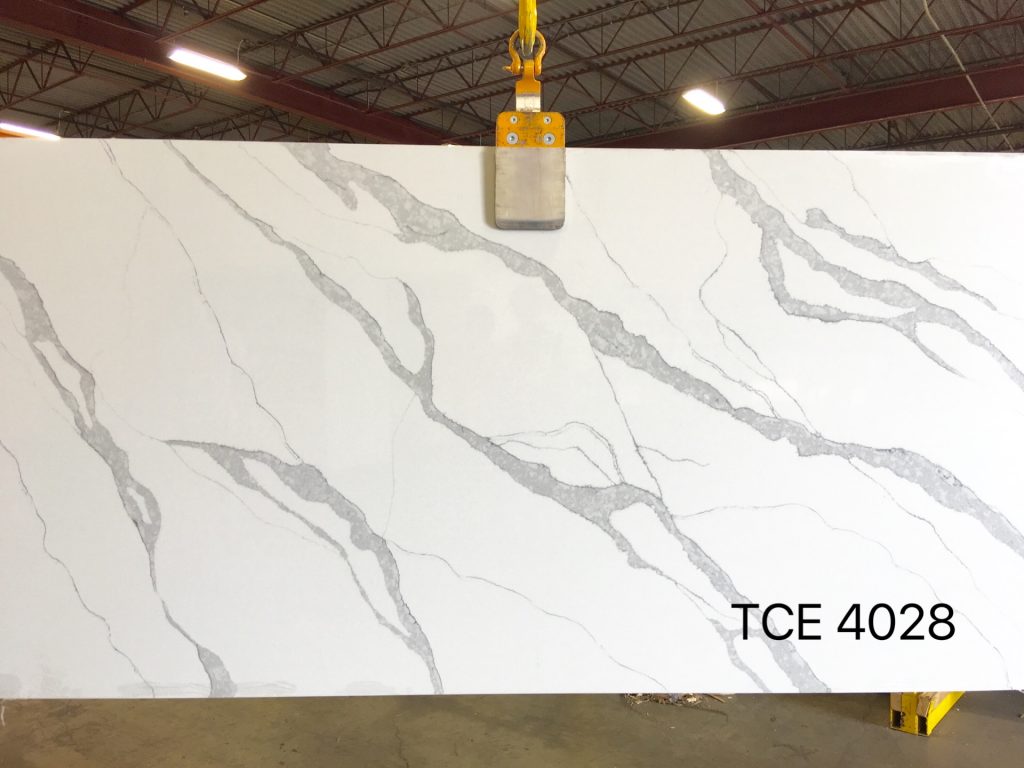 RELATED ARTICLE: Granite Countertops Maintenance
Recycled Glass Countertops
This material quite new to the market of kitchen countertops but this newness, combined with the eco-friendly aspect of the material has caused recycled glass countertops to rise in popularity.
Pros: The distinctive beauty and allure of recycled glass countertop are one of the main reasons that homeowners will choose them. The diverse blend of glass ensures that no two countertops look alike. Some use up to 80% or more recycled glass, and this makes them a very eco-friendly choice for any home's kitchen.
Cons: Recycled glass countertops are quite strong,but if a lot of weight is placed on a corner, it may crack. Additionally, foods with a high acid content like a lemon that are left standing on the countertop for whatever reason, or harsh chemical cleaners that are not fully removed can mess with the acrylic surface.
Cost: Typically recycled glass countertops cost's start at $50-75 per square foot for materials alone.
Laminate Countertops
Laminate countertops are produced with a mixture of wood and paper held combined with glue and resin. In contractor terms, a plastic surface has been "laminated" or heated and joined to the wood particle core.
Pros: Laminate counters are stain-resistant because they are non-porous, budget-friendly, and simple to maintain.
Cons: Unfortunately a laminate countertop provides no resale value, and it is easy to damage with scratches and heat.
Cost: Prior to installation, this choice is the most budget friend with the cost being around $10 to $40 per square foot.
Laminate countertops were very popular in the 80s and 90s and also often referred to as Formica, which was a leading brand at the time. Today, newer laminate countertops look like they are made out of expensive materials like wood or stone. One benefit of laminate is that it is very affordable. It is also nonporous and does not absorb bacteria. It is easy to clean and does not require resealing.
One of the drawbacks of these types of countertops is that it is easily damaged by heat.
Tile Countertops
In contrast to normal stone, cover, or strong surface (made of mineral residue and gums), tile offers perpetual imaginative opportunities for your kitchen countertop—from straightforward square examples to expand mosaics.
Pros: Perfect for your kitchen, tile is heat resistant, which makes it a great choice next to a stove, range or oven especially if you plan on placing hot pans on the countertop. You can set those hot pans right on the tile surface without fear of damage. And thanks to the large selection of tile material there is an array of choices for homeowners.
Cons: Tile can easily chip if something heavy is accidentally dropped on the surface in your kitchen. And popular beverages such as coffee, wine, and other spilled liquids can stain grout lines on this material.
Cost: The professional installation of a tile countertop costs about $35-$40 per square foot.
These offer a very bold look and can give your kitchen a modern farmhouse feel. If you are thinking of installing a concrete countertop, it's important to note that concrete can take several weeks to dry completely and needs to be resealed. Concrete countertops are also more prone to cracks, and while they are easy to repair, this type of countertop require maintenance.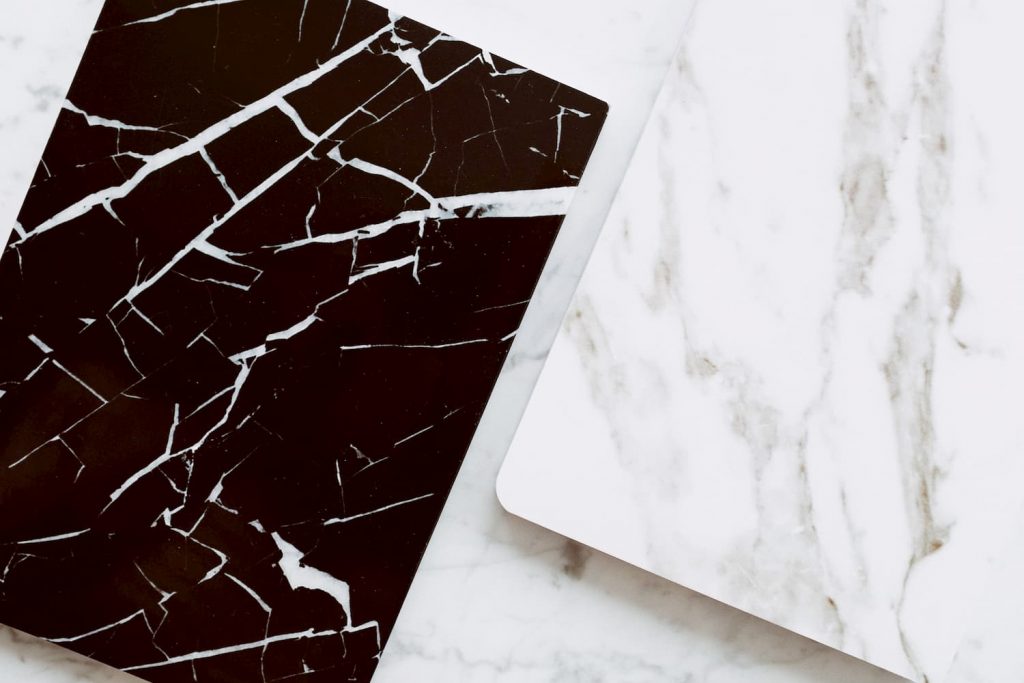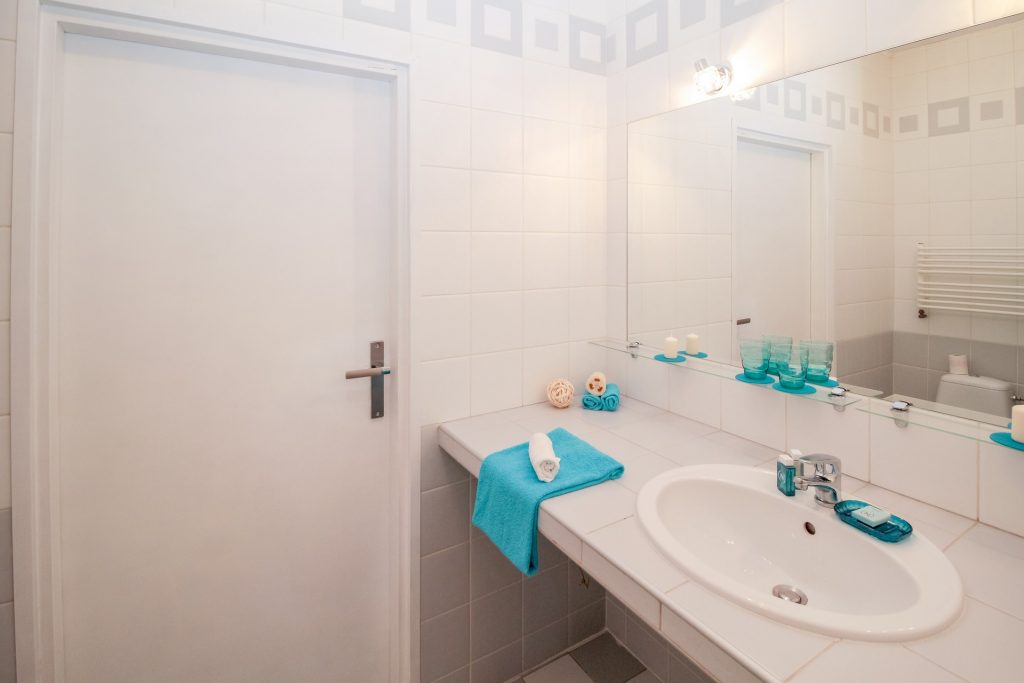 Soapstone Countertop
Soapstone is a natural stone material that has been popular for countertops for years. It gives it a rustic feel in any kitchen. Many homeowners love the natural charm and allure of soapstone countertops.
Pros: Soapstone is durable and easy to clean.
Cons: Given the softer nature of this material is easy to chip or scratch soapstone.
Cost: A soapstone countertop costs $70 to $120 per square foot.
Concrete Countertops
This is the least common material choice for kitchen countertops.
Pros: Concrete can be etched, or acid-stained, or stamped, or even sealed to create a countertop surface that is unlike almost any other available material in the market today.
Cons: These countertops are very expensive.
Cost: Expect to pay $150 or more for concrete countertops.
Stainless Steel Countertops
This material most common within restaurants but can find itself in homes.
Pros: Stainless steel is the most durable of materials and it is additionally very aesthetically pleasing.
Cons: Wear and tear will affect this material, and if you are not careful it can also be dented.
Cost: Stainless-steel countertops are usually custom ordered and can cost $75 to $150 per square foot.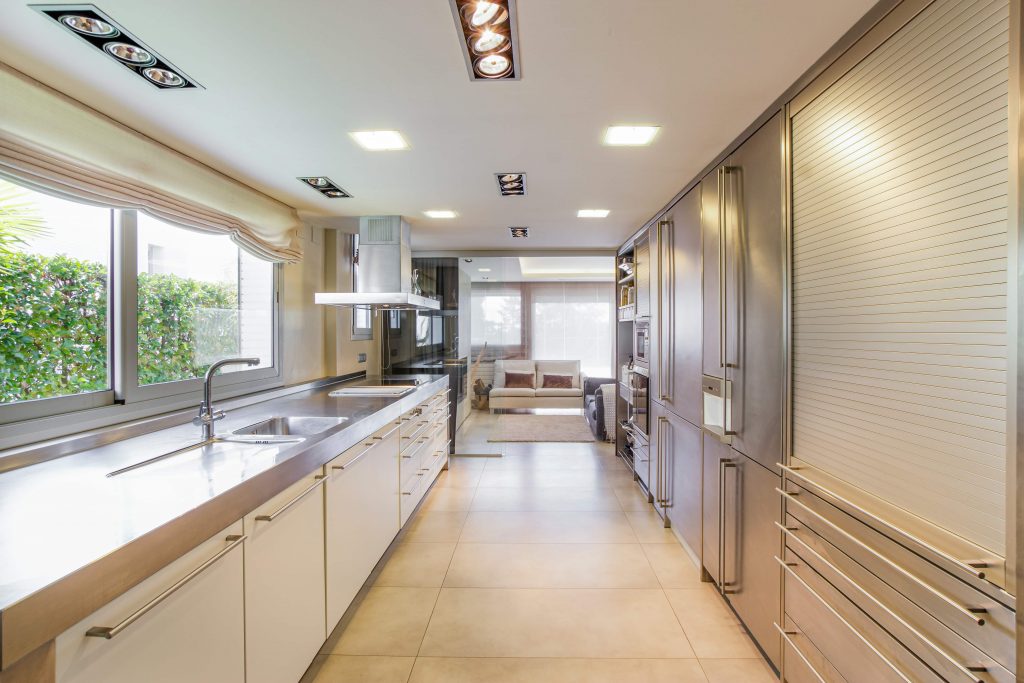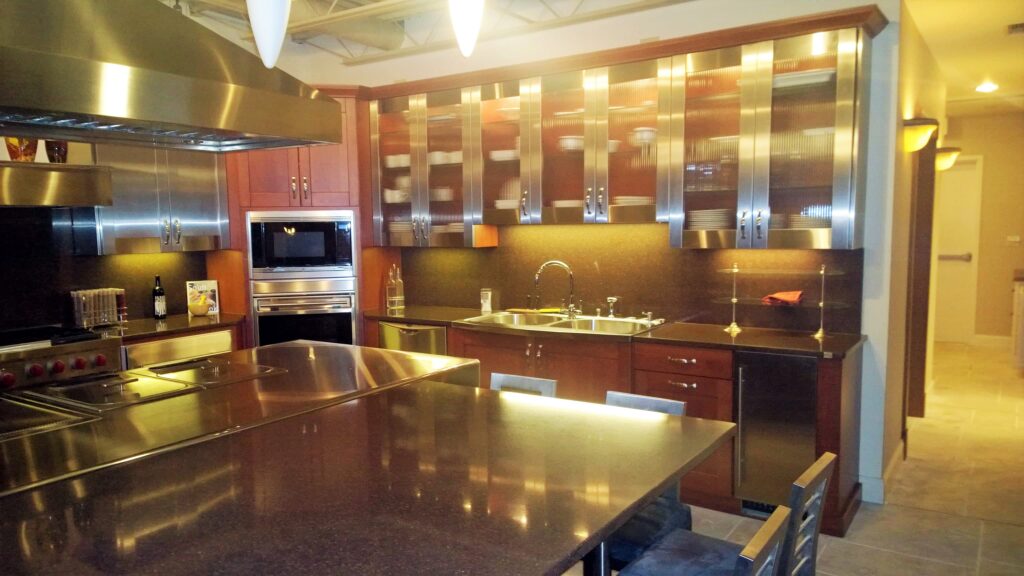 Butcher Block Countertop
Butcher-block countertops are a wood countertop that adds a rustic flair to any kitchen.
Pros: Not only are these countertops eco-friendly, but trendy for that 'farm/cottage look'.
Cons: Wood is very easy to cut and this material requires an oil coating, often.
Cost: The cost of this material is $35-$40 per square foot to start.
Wood countertops are often referred to as butcher block. Wood is durable, offers numerous benefits and is the perfect way to show off craftsmanship. Various types of wood can be used for making wood countertops, including cherry, maple, oak and walnut. An eco-friendly option gaining popularity is bamboo.
Wood countertops can be sealed or unsealed, but once it is sealed, it cannot be used for food prep. Instead, a separate cutting board will need to be used. A disadvantage is that wood is porous, meaning that any food spills must be cleaned up quickly to prevent staining the wood. If the wood countertop is unsealed, it will need to be oiled twice a year.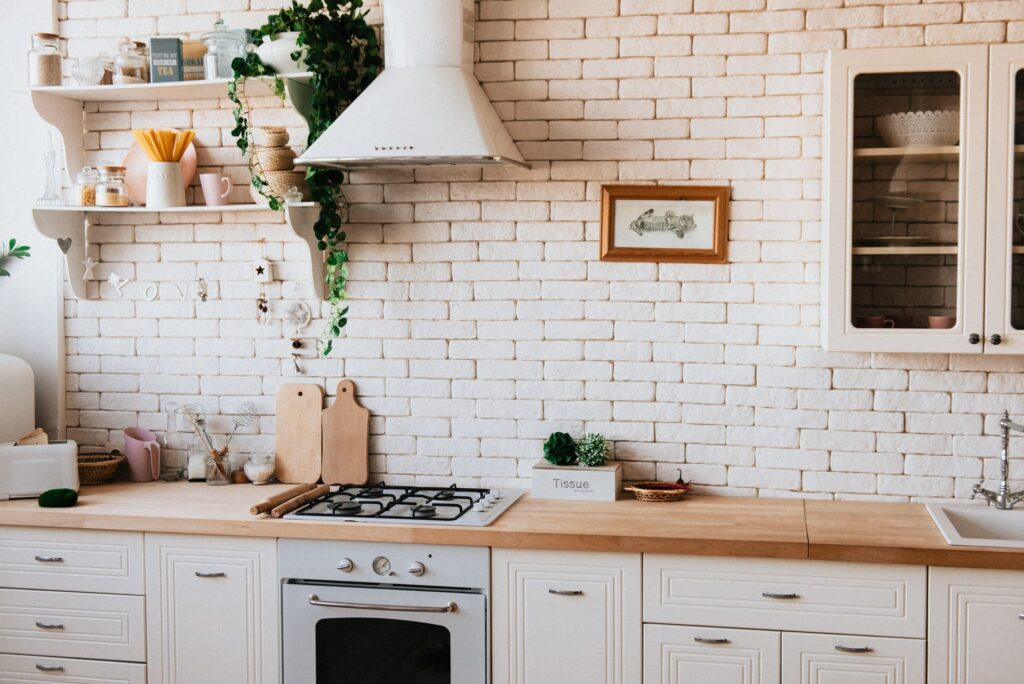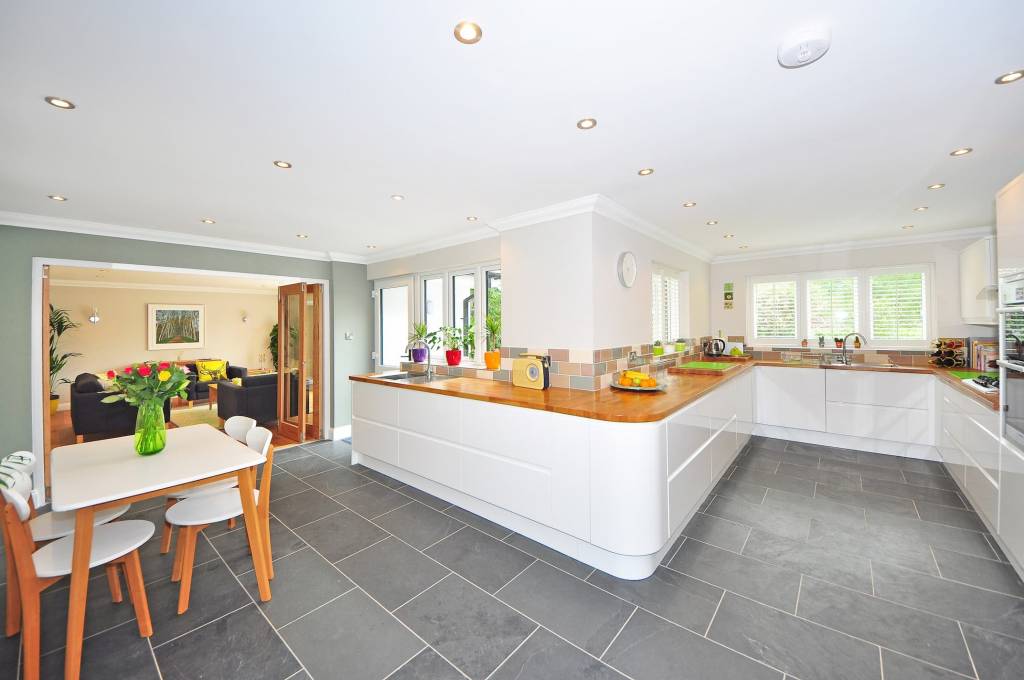 Limestone Countertops
Limestone is a natural stone that is framed principally from calcium carbonate. There are some various sorts of limestone dependent on how the stone shaped, its arrangement or its appearance. Some ordinarily utilized assortments are, travertine, oolitic limestone and fossiliferous. This depends upon the conditions in which they are framed, limestone has some various shapes, for example, granular, gigantic, translucent and clastic. But do not fear the jargon, a professional will be more than knowledgeable.
Pros: It looks extravagant and elegant and If you are searching for an antiquated look, it works. Also, limestone is less expensive than stone or marble.
Cons: limestone is very sensitive and can be destroyed with something as simple as lemon juice.
Cost: This can start as low as $10 and as high as $70 per square foot.
Marble Countertops
Certainly one of the most popular materials.
Pros: These countertops can be cost-efficient if you are wise with the chosen marble. They additionally add beauty to any kitchen beyond compare.
Cons: Marble is easy to scratch and porous making damages easy with this material.
Cost: Typically, homeowners can expect to spend between $40 and $100 per square foot on marle countertops.
This has become increasingly popular in recent years. Marble is a natural stone that can increase the value to the home and gives a clean, modern touch to your kitchen.
Marble is available in many different colours, and while it is aesthetically pleasing, it is not the most practical choice. It is a softer stone and more prone to scratches. And because it is porous, food spills can permanently stain marble countertops.
Bamboo Countertops
Bamboo countertops are similar to butcherblock countertops.
Pros: Pretty inexpensive due to the rate at which bamboo grows.
Cons: Bamboo is not water-resistant.
Cost: A bamboo countertop choice will cost a homeowner $40-95 per square foot.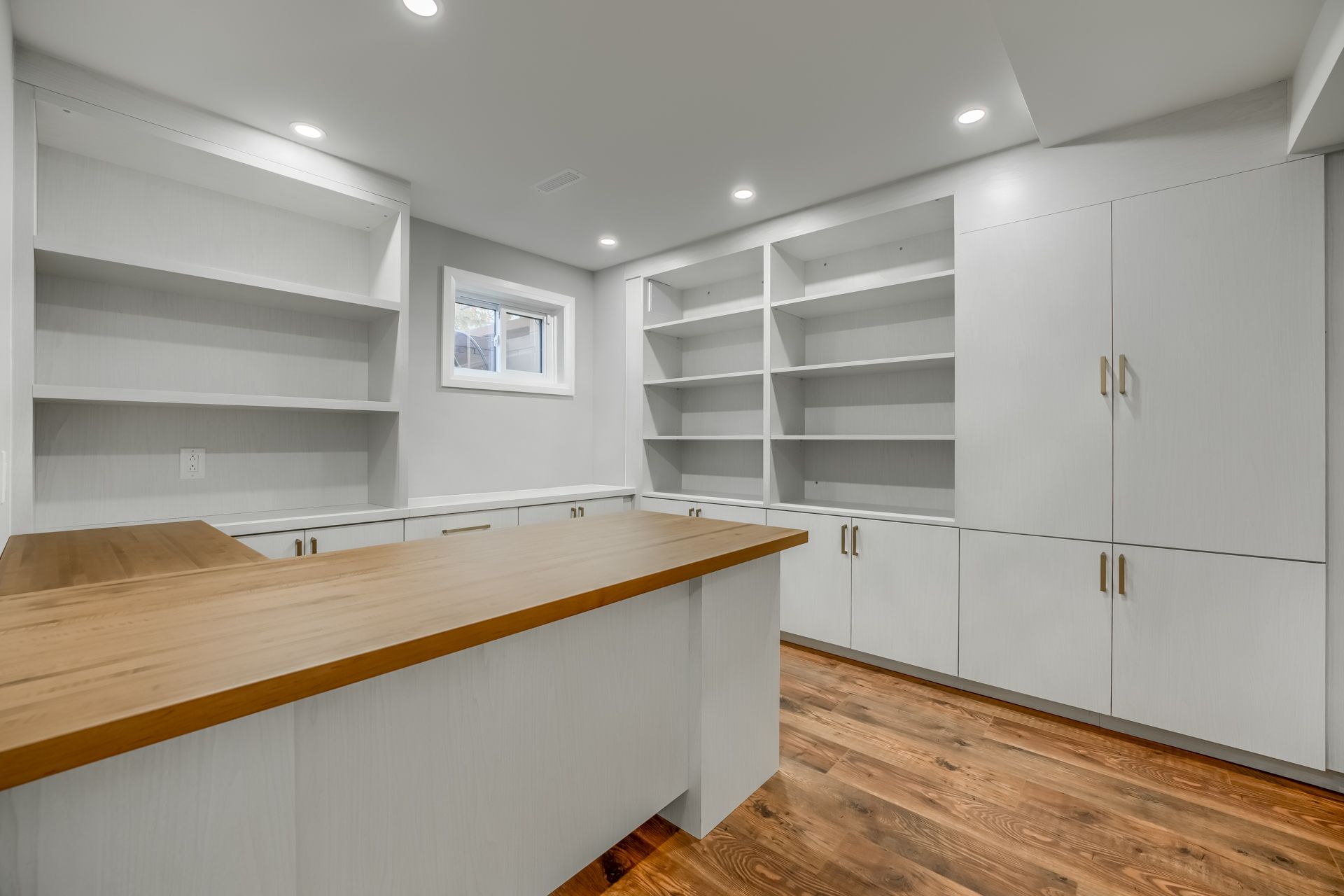 Other Options
Waterfall Countertop
A waterfall countertop is a rising trend in the kitchen design world. It is a counter that resembles a desk going from a countertop down to the floor in slope. There are many waterfall countertop material options.
Stone slabs range from $75 to $120 per square foot for marble, granite, or quartz, and installation can add another $60 to $100 per square foot.
Quartz vs Granite Countertops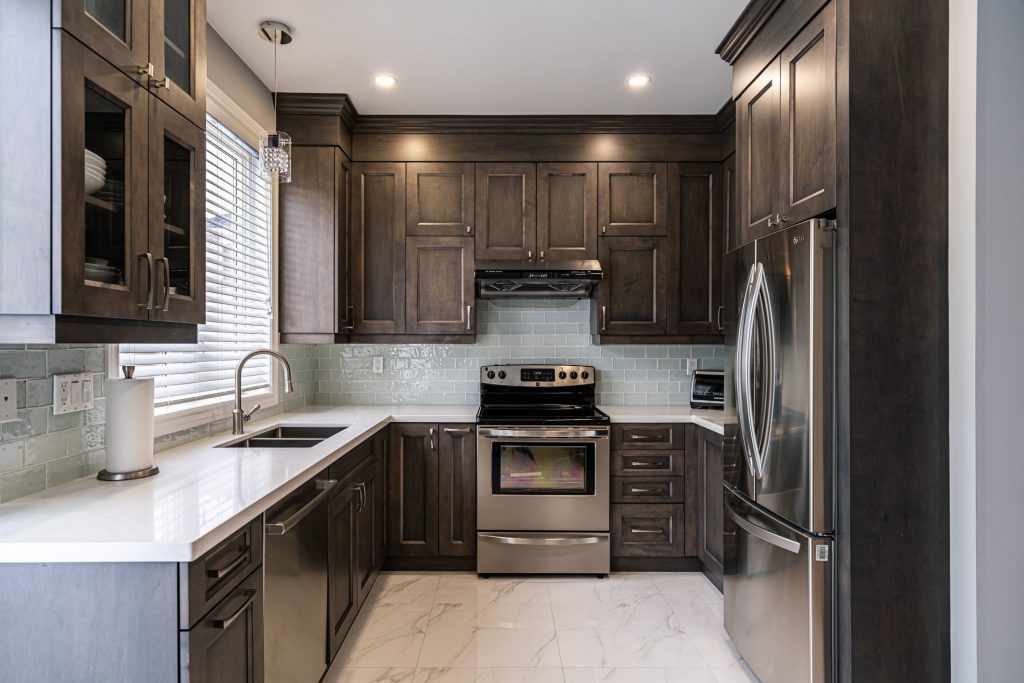 Ah, the great material debate for kitchen countertops. To discuss which is 'better' it very much depends on your home's budget, design desires and the fundamental needs of your kitchen countertop. When it comes down to it all, quartz is more eco-friendly and longer-lasting making it the superior choice between the two.
Now that you are well equipped with the necessary knowledge of kitchen countertops you may proceed to do your own research and decide what is best for the heart of your home, the kitchen.
FAQs
How to clean quartz countertops
Quartz countertops should be cleaned regularly using a soft cloth and mild soap or detergent.
How to clean marble countertops
There are some marble stone cleaners on the market, however, using a soft cloth and a gentle dish soap does the job.
How to clean granite countertops
Wipe down the countertop with a warm, soapy cloth. Do not use vinegar or cleaning products containing bleach.
What countertops can you put hot pots on?
Granite and porcelain provide the most heat resistance. Hot pots on quartz countertops are generally fine but can cause damage.
How much do quartz countertops cost?
On average, quartz countertop costs range from $50 to $70 per square foot. The installation typically costs an additional $50 to $70 per square foot.
How are quartz countertops made?
Many people are surprised to learn that quartz countertops are not actually made from 100 percent quartz. They are a composite stone engineered by combining natural quartz with resin binder.