Are you tired of the clutter and disorganization throughout your home? It can be stressful and even make you feel claustrophobic. If you're finding it increasingly difficult to keep things neat and tidy around your home, it might be time to consider the benefits of custom shelving units and cabinetry solutions.
Investing in custom shelving is great for the overall look and feel of your home in addition to increasing the resale value of your home. When you go custom, there are no limitations to what you can do. You can incorporate function, style, class, or utility because whatever your needs are, we will meet your expectations.
The custom shelving professionals at ClearView Kitchens have put together some of the main reasons why you should get custom shelving units to maximize your space and bring order to your day-to-day life.
Custom Closets Maximize Space
Building a custom closet is the best way to maximize your storage space. There's no one-size-fits-all solution when it comes to storage since all homes have different layouts with different room sizes and ceiling heights. To get yourself organized, you need custom shelving specialists who know how to take all of these factors into consideration and design the perfect shelving units for you. Custom storage solutions start with a detailed analysis of what storage you actually need so you're making the best use of the space you have, and not taking up more space than you actually need to.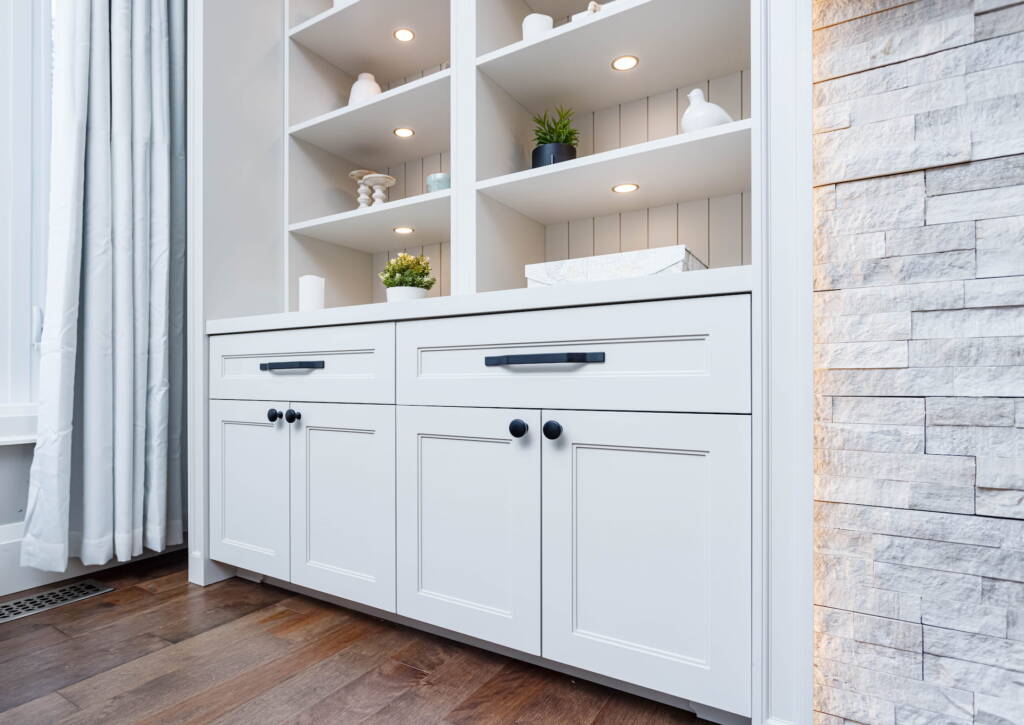 Save Space with Dual-Purpose Solutions
Are you looking to add more storage space, but also looking for a way to divide up your condo? Custom shelving doesn't have to be just about storing and displaying your prized possessions. If you live in a studio apartment or a small condo, a custom shelf can also be used as a room divider to add privacy and depth to your living space. You can add a wall and storage space at the same time! This kind of investment could also put some money back in your pocket if you're interested in selling in the future.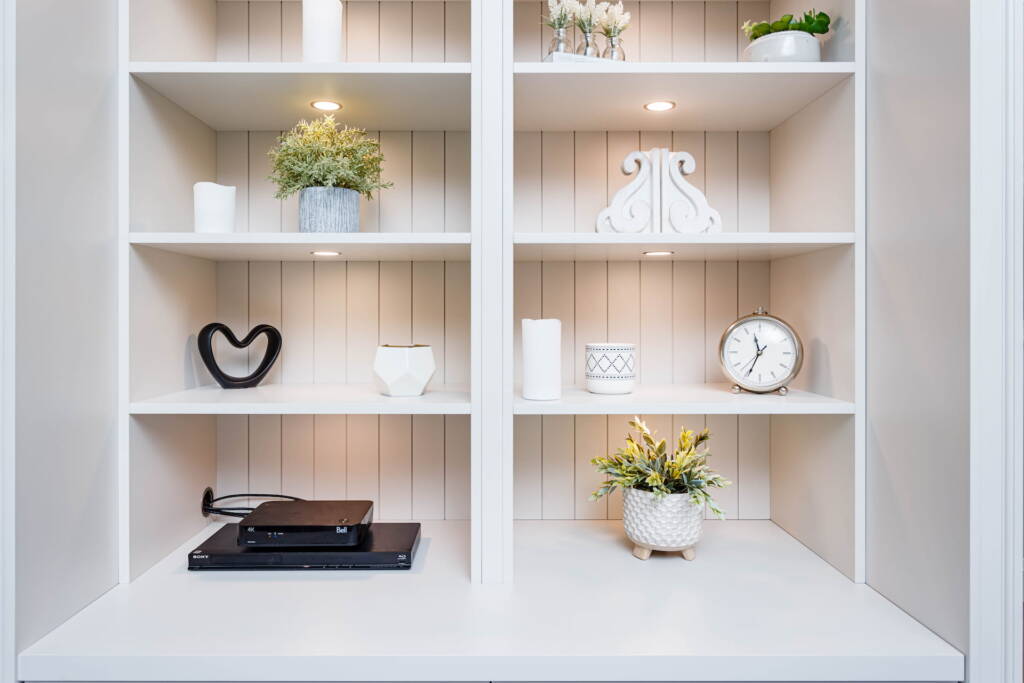 Utilizes Wall Space More Effectively
A bare wall is a prime candidate for a brand new custom wall shelving or custom wall unit. If you have a bare wall that you're not sure what to do with, consider adding some custom shelving, even incorporating wall hooks and cabinets. If you fill the shelving with your books, trinkets and other personal items, it will make your room look larger than it really is and adds some creative flair to the space you're designing. Covering your bare walls with a custom shelving unit will also make the space feel warmer and more inviting.
Larger Items Can be Stowed Away
Sometimes there are large items you can't live without, but it would be great if they didn't have to be on display all the time and take up valuable space. Wouldn't you like your ironing board, laundry hamper, or even your bed to be tucked away? It's possible with ClearView's custom storage solutions! We come up with the most innovative methods to give you more room to live including fold-away beds and hidden wastebaskets. Your kitchen garbage shouldn't have to be prominently displayed in the open. We can throw it on a slider that conveniently pulls out of a cabinet so it's easily accessible whenever you need it.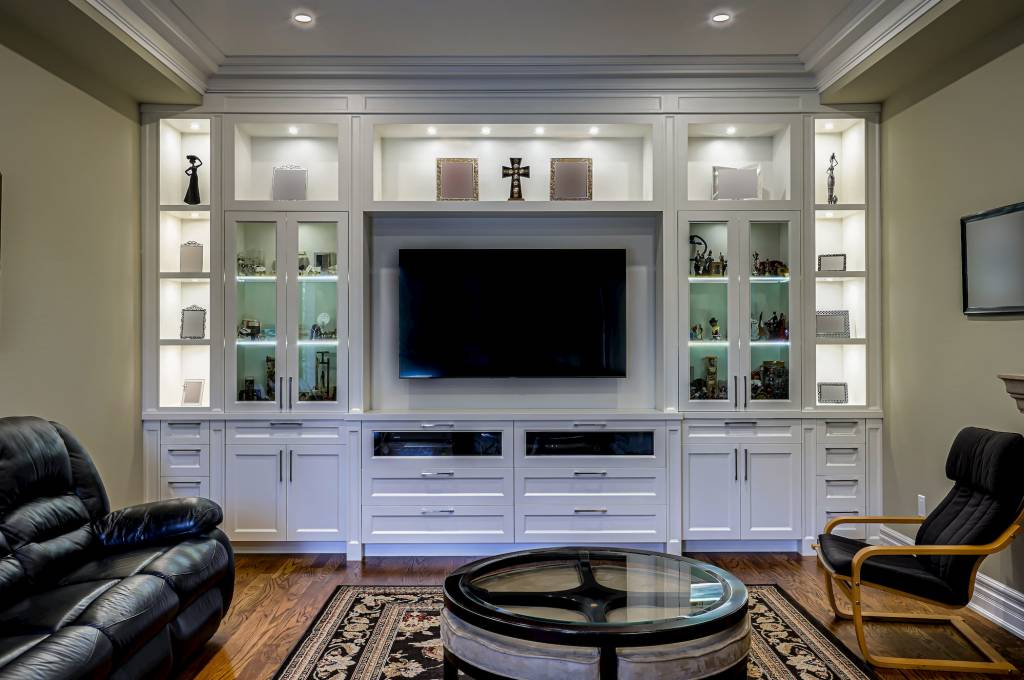 Meets Unique Storage Needs
Sometimes custom shelves are the only way to go when it comes to storage solutions. A walk-in closet is a perfect example because only you know how many pairs of shoes or outfits you need to store away. Some people prefer to have certain items up top or below. How would you like some built-in lighting to show off your shoes and jewellery every morning? And let's move beyond clothes. Perhaps you have a unique collection of rare toys or models that require a proud display platform with more custom lighting. At ClearView Kitchens, we're ready to take on any challenge and we promise to meet all of your expectations.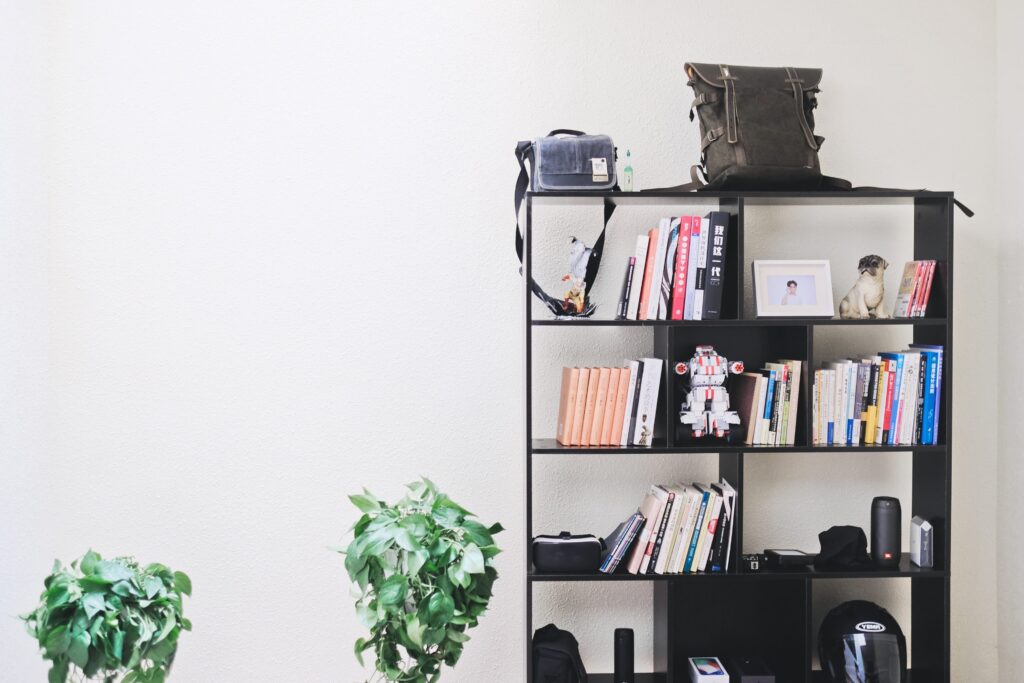 Easy to Customize
Nothing beats custom. You can go to your local big-box retailer and look at their dozens of shelving options, but when you go with a custom design, you have unlimited opportunities to design the perfect storage unit. Imagine being able to design your very own shelf with specific measurements to masterfully store and display your favourite pieces. When you design the shelf yourself, there are no surprises when you start to put your things away. Also, there's nothing worse than getting a unit home from the store only to realize that it doesn't quite fit in your older home. Even if your space has some awkward angles, custom shelving is the perfect option for you because there's no space we can't design a shelf to fit comfortably with.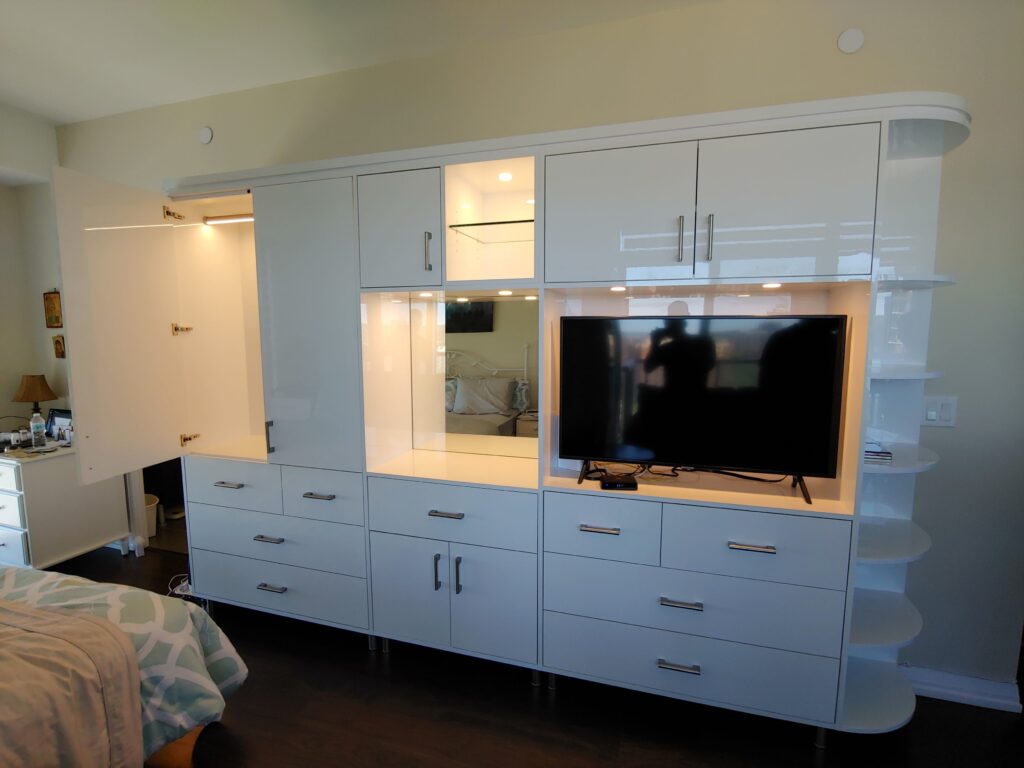 Compliments Interior Design
Customizable shelves are about utility and functionality, but they are also focused on style and elevating your home's interior decor. Don't hold back adding colours and textures to your custom storage solutions, making your new custom shelving unit the focal point of a room. With your customizable wall shelves, you have unlimited choices when it comes to aesthetics and style. Incorporate your home's existing colour palette to design the perfect complement to your space.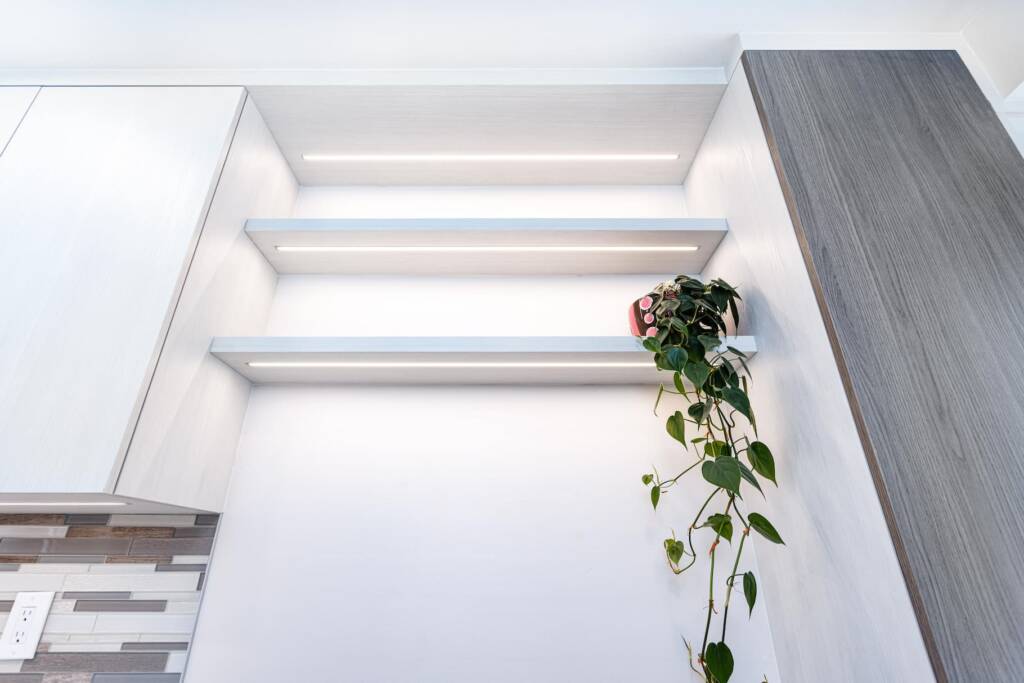 Organization is Simple
Decluttering rooms in your home makes it much easier to organize your life and find certain items exactly when you need them. Adding built-in shelves to your children's playroom or your kitchen will bring some much-needed order to your daily life. It's tempting to fill up totes and other containers with your stuff, but at the end of the day, you need things to be organized and easily accessible. Give our design team a list of the items you need to be stored away and we'll collaborate with you to construct a creative solution for all of your storage and organizational needs.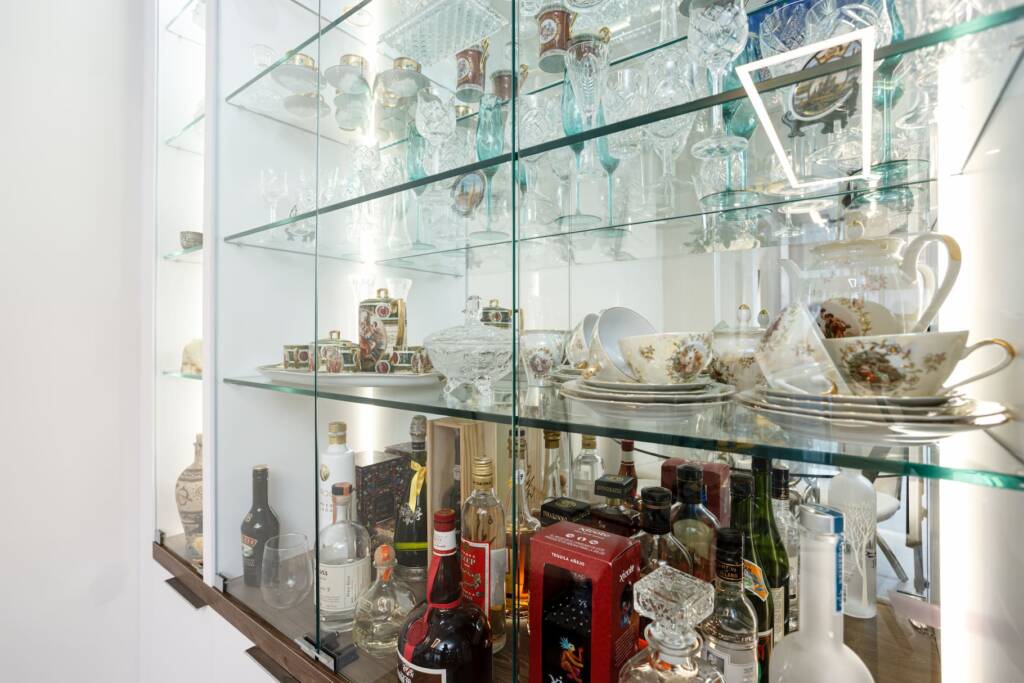 Keeps Your Items Safe
Some items are meant to be displayed while some are meant to be hidden, but with custom wall units from ClearView Kitchens, you can ensure that your possessions will be stored safely. These shelving solutions will ensure that your items won't fall or go missing entirely! We can design a system where your kids are less likely to knock over and destroy that priceless family heirloom. Don't wait until something bad happens, be proactive and start designing the custom shelving you need to feel safe and secure about your belongings.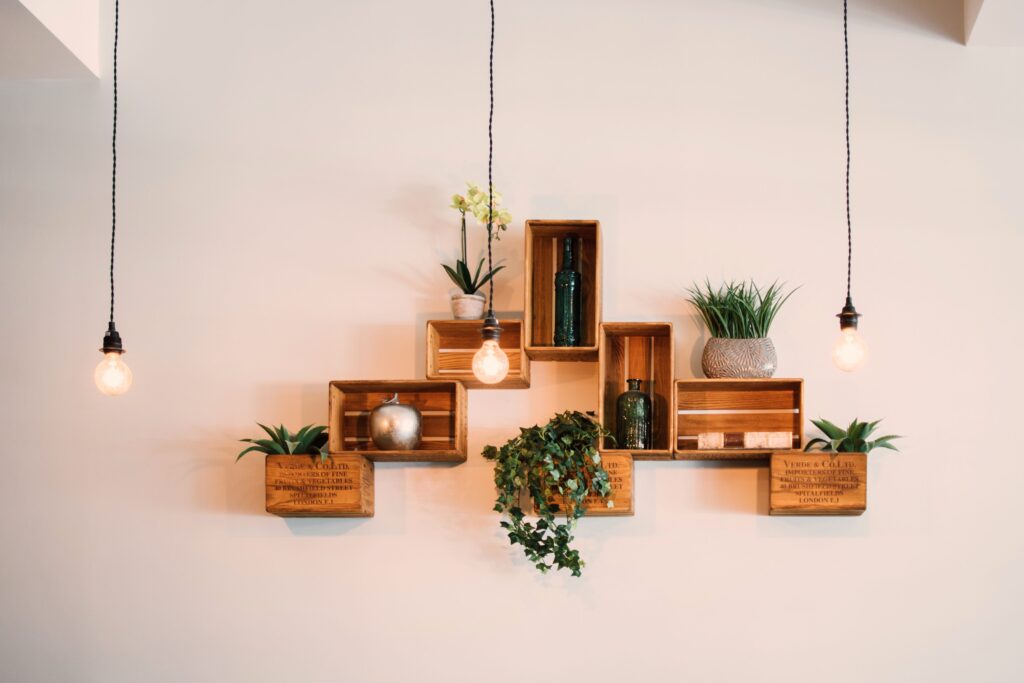 The Kids Will Love It
Imagine there's a place for every single toy and game that your kids own. If you built a fun custom storage solution for their rec room, it might even make cleaning up less of a chore. They might even be more likely to stay on top of the mess!
Organize Your Garage
Many homeowners in the GTA have limited space in their homes and rely on their garage for much-needed relief. But instead of leaving a pile of odds and ends in the middle of the floor, you should consider some custom shelving units and storage solutions for your seasonal items. You can store your bicycles, ski equipment, tools, holiday decorations, and other items with ease. These items will be easily accessible when you need them. Is your hallway closet overflowing with coats, boots, and hats for the winter? Consider moving them to the garage. ClearView's custom storage solutions can help you fit anything anywhere!
Call ClearView Today For A Free Consultation
If you're ready to organize your life, elevate the look of your home, and stop wondering where you left your favourite coat, it's time to call the custom storage solution professionals at ClearView Kitchens. Whether you're building that dream walk-in closet, or you want to invest in a space to display your prized collection of sports memorabilia, the team at ClearView Kitchens has you covered.
ClearView Kitchens has provided homeowners and condo owners across the GTA with exceptional customer service for several years. We use the latest technology to render a 3-D design of your project so there's no guesswork involved. Call ClearView today for a free consultation and let's start building something beautiful together!