There is no reason why you need to stick with just one design throughout your whole home. In fact, you can mix it up in each room, if you like! A transitional kitchen combines new with classic and gives you wow.
This is great if you live in an older home where you can keep the traditional look, but add a few modern touches to make it more functional. Combine the best of both designs to create your dream kitchen. Continue reading to learn more about what characteristics define a traditional style kitchen.
Lighting and Flooring
When it comes to lighting, transitional kitchen ideas don't often cut it. People are opting for better lighting and lighting for multiple purposes. Ideally, you want task lighting and adjustable lighting for setting the mood.
Natural light never goes out of style and adds beauty and simplicity to your kitchen. Transitional kitchen pendant lighting is a great way to go, as they fit in over your sink, table, or island. Great lighting that doesn't steal the focus.
As for floors, you want something that is durable, looks appealing, is low maintenance, and is safe and comfortable to stand on. Wood is a popular choice, as are tiles and vinyl, and they are also very versatile.
With great materials available, you can have the look of natural stone followers without the cost or the maintenance. You want something that will last for years and stand up to all your kitchen traffic.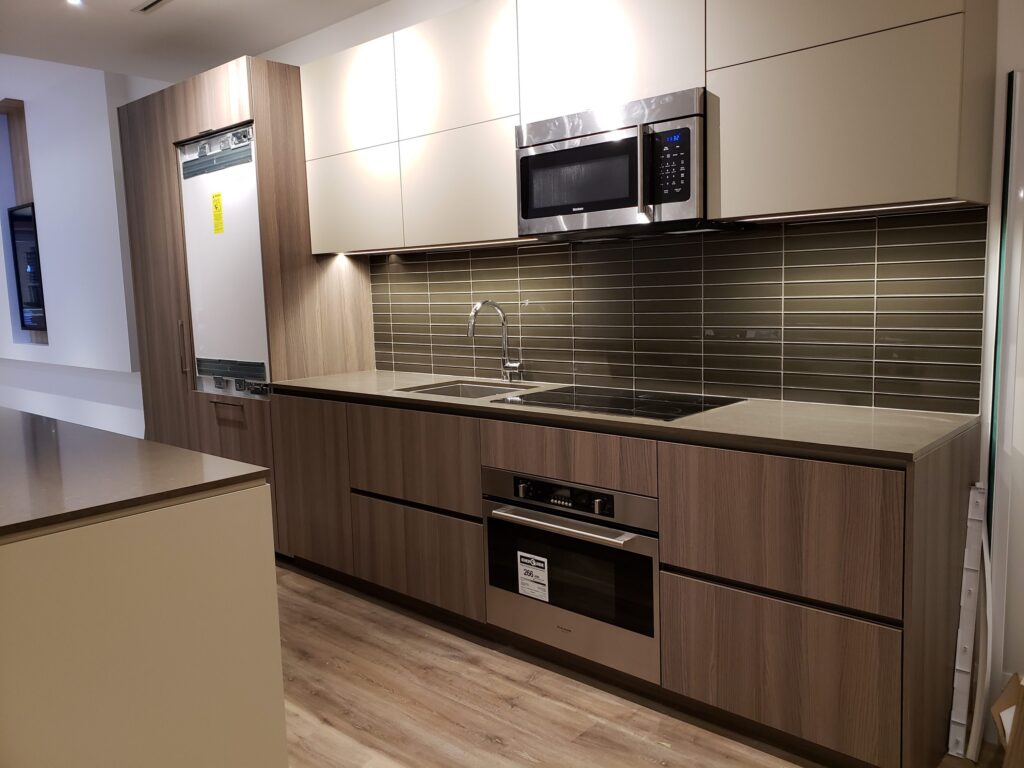 Colours
When it comes to colours in your kitchen, clean and bright are always in fashion. A white transitional kitchen is a great place to start and you can add colour with appliances and accents.
Neutral colours and earth tones work well and don't overpower the whole room. Wood cabinets and floors work well with lighter colours around them and modern appliances and fixtures.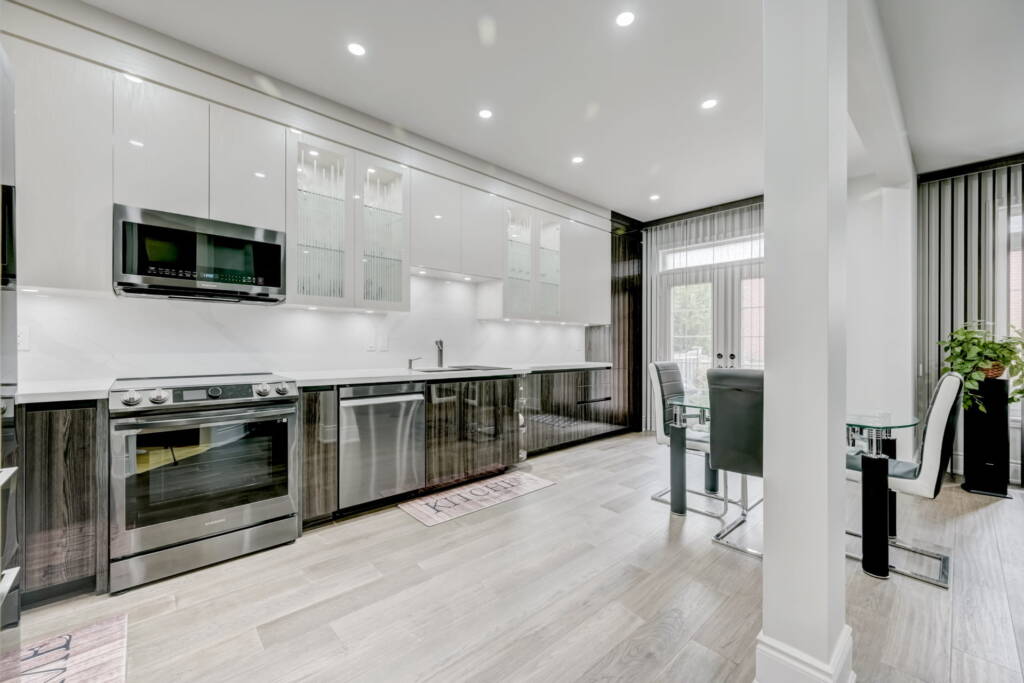 Finishes and Accents
If you are going for a rustic look in your transitional kitchen design, consider installing shelves, rather than cabinets. Shelves can open up a small cramped space and let you show off grandma's antique dish.
Accents can be new but look like they are not. An old-fashioned scale, green storage jars, an old refinished sideboard, and simple lighting fixtures can bring the whole room together.
Cabinets and Hardware
Many people opt for wooden kitchen cabinets. Keep them streamlined and simple. Shaker cabinets are a popular choice for transitional kitchens, as they are easy to decorate around.
The same goes for the hardware. Sleek, unobtrusive, and functional. Brass and silver work well and go with most designs. Or stick with black and white. Simple barrel or knob pulls are all you need.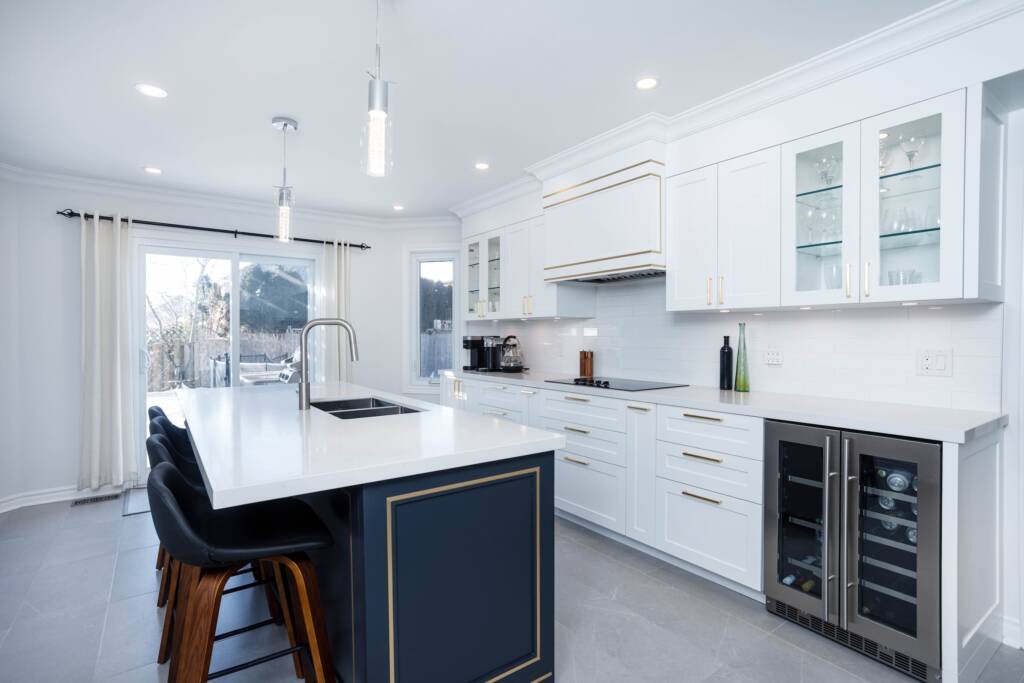 Modern Transitional Style Kitchen
You can keep the style of your kitchen in the past with all new smart appliances. Get the best of both worlds in your kitchen with simple designs and touches of your own taste.
Here at ClearView Kitchens, we work with you to make your dream kitchen a reality. Get custom-made cabinets to fit any sized kitchen, pick your tiles, backsplash, and the material you want. Call us today to get your free quote and watch as we transform your ordinary space into a luxury transitional kitchen!