There's nothing like a kitchen renovation project! The kitchen is one of the most used spaces in a home where families share meals and spend time together, or where you entertain guests and host parties. It's also the room where renovations can bring in big returns when it's time to sell your home.
Of course, cabinets are an important part of any kitchen. So if you have some tired-looking cabinetry, you might be faced with the daunting decision of whether you should reface or replace it. The kitchen design experts at ClearView Kitchens are here to help. They have put together this comprehensive guide to help you make this important choice of cabinet refacing vs replacing during your kitchen renovation.
Should I Replace Or Reface My Kitchen Cabinets?
Refacing vs. replacing cabinets—where to begin? If your cabinets are starting to look old and worn-out, it's time to do something about it. Kitchen cabinets take up a lot of space in the kitchen and are often the focal point of the room. But what's the best route: Do you paint or reface your cabinets to breathe new life into them? There are advantages and disadvantages to each one.
Of course, we'd all love to redo our kitchens from scratch and use only the finest materials for a complete overhaul, but that's not realistic for the majority of homeowners. The more economical option for those with smaller budgets is refacing but could it be more worth your while in the long run to replace?
Refacing Old Cabinets Isn't Worth It
Depending on the age of your cabinets it could take longer, be more difficult, and more expensive for a refacing project.
If your cabinets are very old and damaged, you are better off replacing them entirely with a brand new set of cabinets or a lightly used set of cabinets.
When To Reface Your Cabinets
To reface your cabinets, you simply swap out only the front-facing components of the cabinetry including veneers, drawers, and doors, while the remainder of the cabinetry stays intact. For a much lower cost than getting new cabinetry, you can make it look like you have new cabinetry while transforming the entire design and look of your kitchen by leaps and bounds.
Why is it so cheap to do? Because you're not touching anything that has to do with plumbing or electrical—two aspects of a renovation that often consume the majority of a homeowner's budget. You should never attempt a wiring or plumbing job without seeking help or guidance from a trained professional. Pay special attention to the framework of the cabinetry. If any part is weak or broken, the structure won't survive a refacing and you're better off paying for a professional replacement job instead.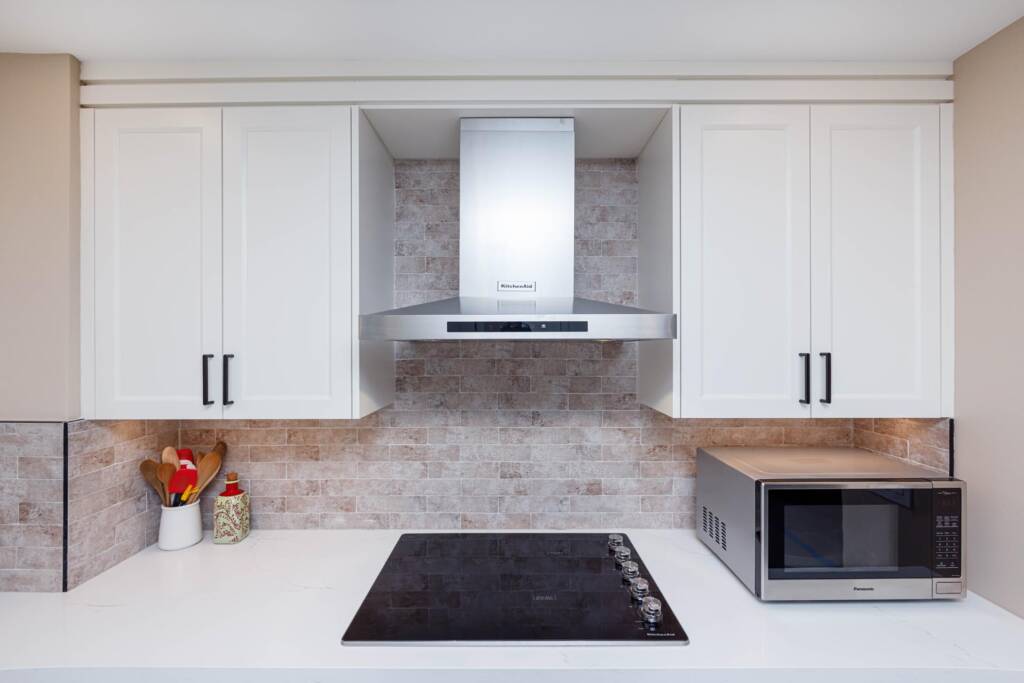 The Pros Of Refacing Kitchen Cabinets
Taking on a kitchen renovation of any size is never cheap, but if you're looking for ways to cut costs and stay on budget, then refacing kitchen cabinets is certainly the way to go. Here's why you should reface your kitchen cabinets:
Quick and Affordable Makeover: Refacing doesn't take as long as installing all-new cabinetry and it's a lot cheaper than buying a brand new cabinetry system. It's one of the most effective kitchen contractor secrets around!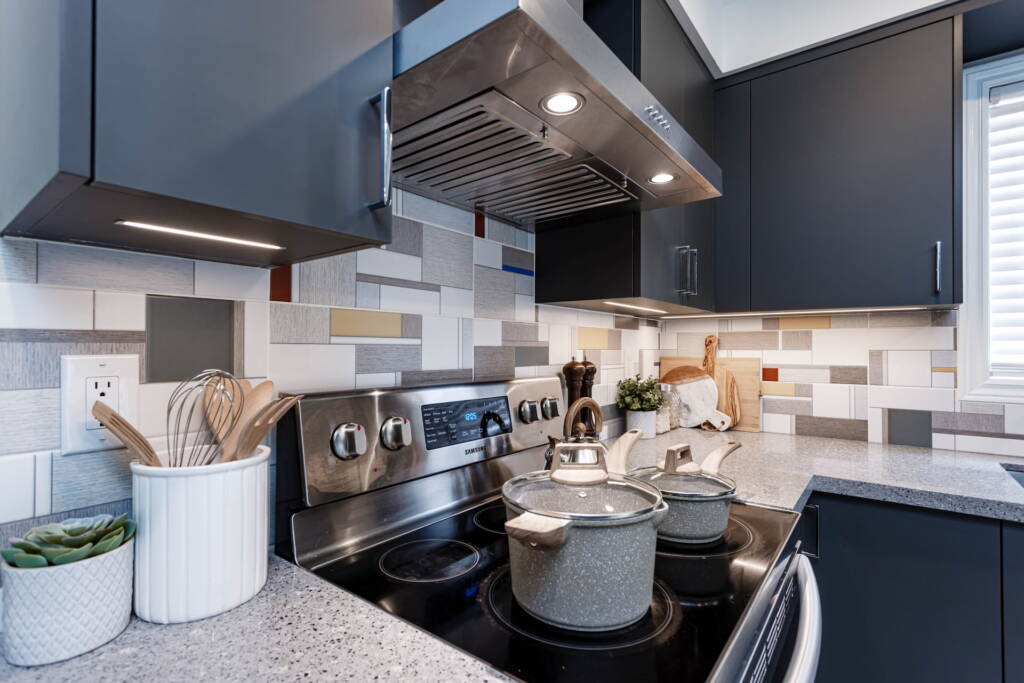 Layout Changes Not Needed: Your kitchen stays virtually the same because you're just changing the facade of your cabinetry. No mess, no fuss! Don't feel like you have to knock down walls or pay for expensive plumbing or electrical just to get the feel of a new kitchen.
Quick and Easy Solution: Once you decide what type of new cabinet faces you want, you remove the old cabinet faces and drill the new faces into place. Throw on some new hardware or retain the old hardware if it still goes with the design.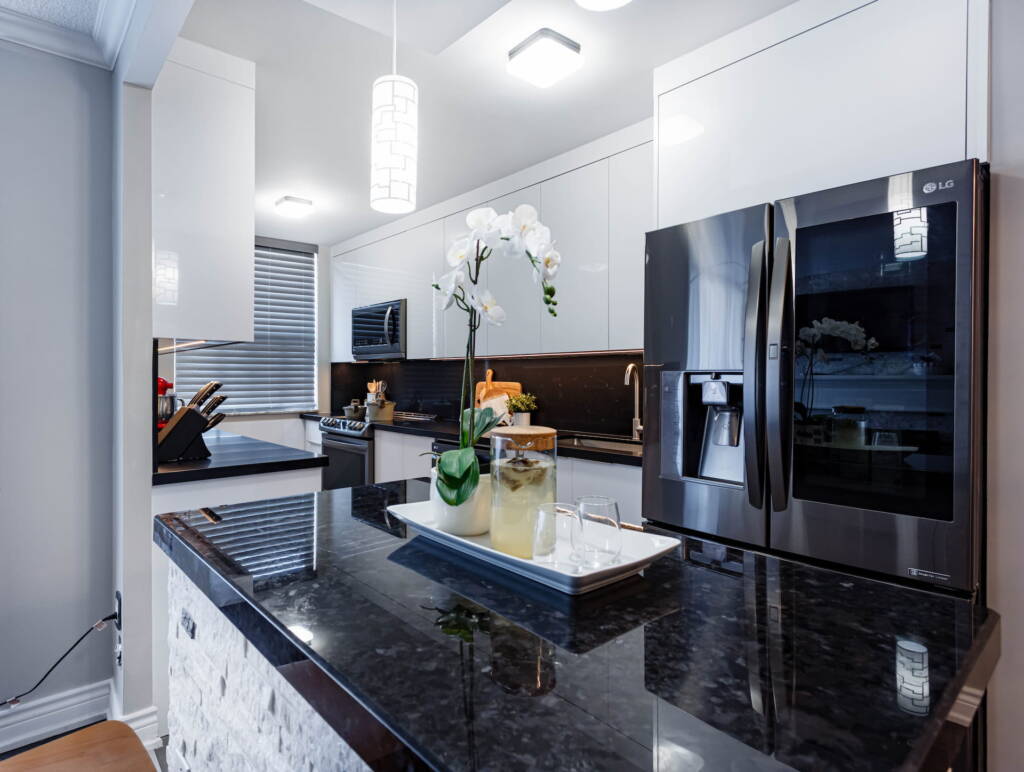 Cons of Refacing Kitchen Cabinets
If you decide to reface instead of replacing your current kitchen cabinet, you have to be happy with the current layout of your kitchen. If you choose to reface your cabinets, the layout will not change.
The cost of refacing cabinets can pile up quickly depending on the quality and composition of the hinges, handles and other pieces of hardware you decide to select.
If you don't do the proper research beforehand or lack the tools needed to reface cabinets properly, this can permanently wreck the cabinets beyond repair, leading to an even more costly replacement.
What About Painting Kitchen Cabinets?
Are you wondering about the difference between refacing and painting your existing kitchen cabinetry? The explanation is pretty straightforward. Adding a fresh coat of paint will brighten up and refresh the look of your kitchen. It can be an important part of a dramatic transformation that you could end up loving.
Both painting and refacing present a more economical option for homeowners who are conscious of their kitchen renovation budget. As you'll soon find out, the cost of getting all new kitchen cabinets is higher than refacing or choosing to paint.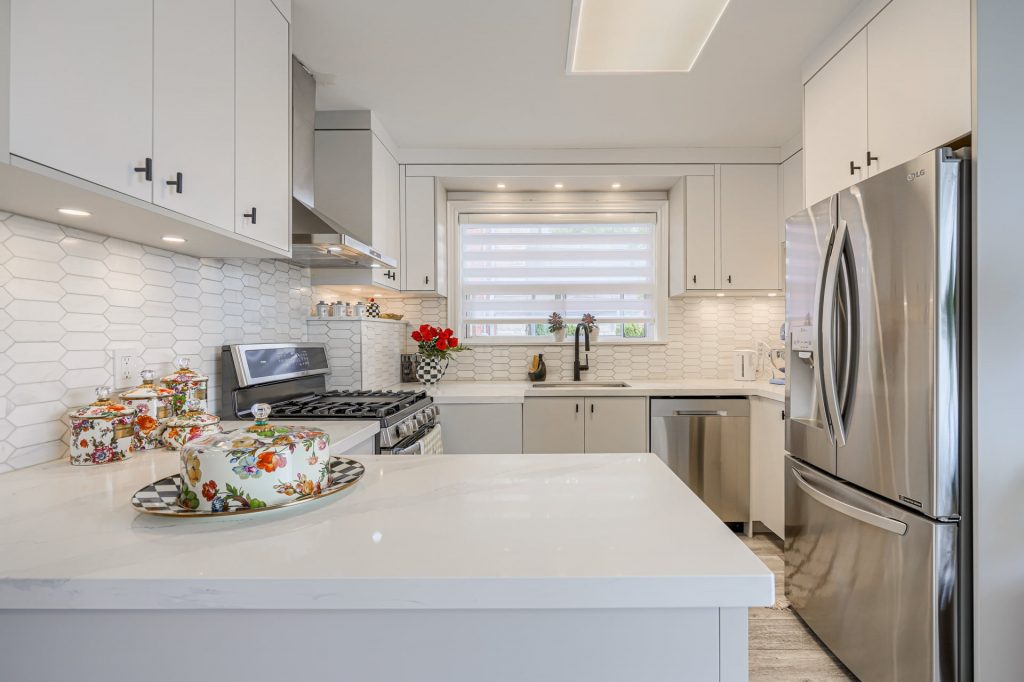 And even though painting your cabinets is generally less expensive than refacing your cabinets, you should know that cabinets with paint tend to attract more dust and grease than refaced cabinets might do. This means you'll need to do extra cleaning and maintenance in the years to come. The paint may also wear off over time and you may feel the pressure to repaint every several years.
Outdated cabinets with dents and warps can bring down the whole look of your kitchen and make it a lot less functional than it can be. Refacing can certainly help for a reduced rate. However, replacing them altogether is the best option to get something completely custom in terms of layout and design.
When To Replace Your Cabinets
The cost of refacing kitchen cabinets is not as high, but cabinets that are built to very high standards and levels of quality can last generations. You could save money in the long run by investing in another good quality set of cabinets for your dream kitchen. The cost of replacing kitchen cabinets is probably worth it in this case!
Because kitchens are typically the highest traffic of the home, naturally the kitchen cabinetry suffers a lot of wear and tear over the years. They get banged around and are subject to water stains and splashes. Most cabinets are made from wood or similar material so any kind of moisture will eventually lead to water damage, warping or even traces of mould. If your cabinetry displays any of these signs of water damage, it's time to replace them.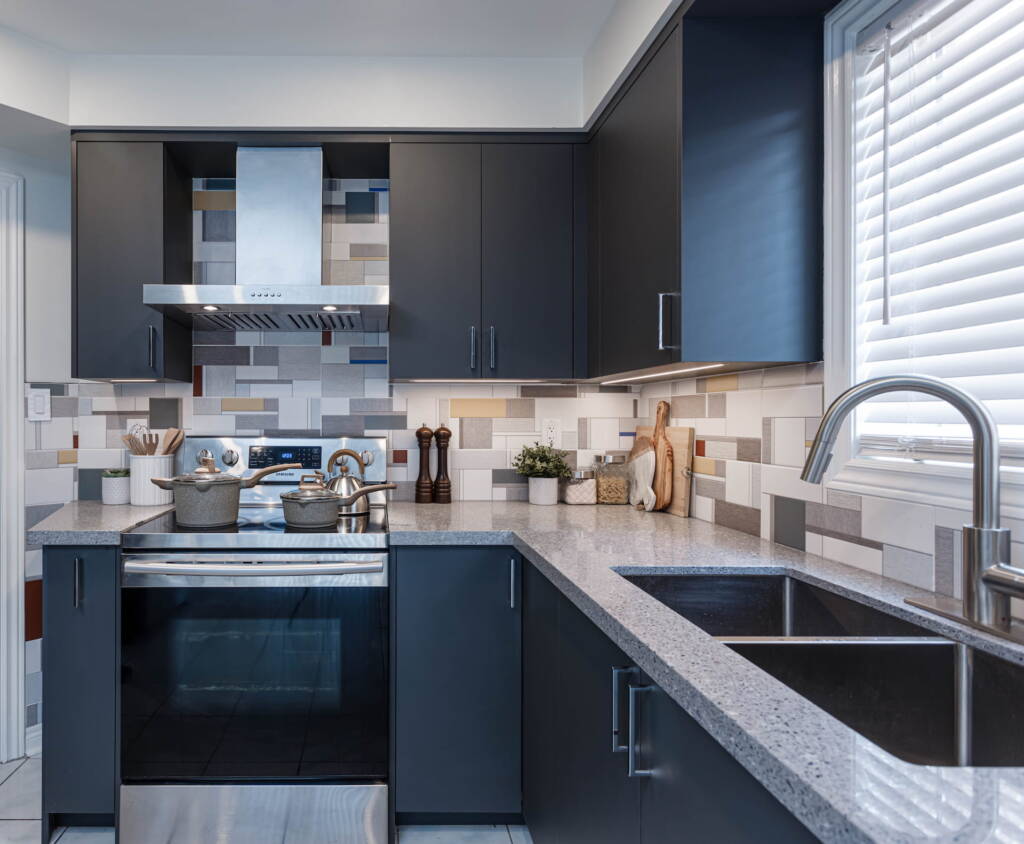 And if you are satisfied with the current layout of your kitchen then refacing the cabinets is clearly the answer. However, if you're planning on committing to a much larger renovation project that includes adding more space, moving pipes and wires, or knocking down some walls, then your cabinetry is unlikely to survive the move and may restrict your design options in a new layout. In this case, it's better to go with brand new custom cabinetry to make it the perfect setup for you and your family.
Before you commit to any cabinetry movement in your kitchen renovation project, think about what appliances you may need to replace in the next decade or so. Thinking long term will ensure that you have the proper cabinetry setup so your choices of buying new appliances are not restricted in the future. And if you decide to get rid of your old kitchen cabinets, but they're still in good condition, consider calling a local charity who's willing to come and pick them up and donate them to a new home for a deserving family.
Contact Us
Hopefully, that clears up any confusion about refacing cabinets vs replacing them. At ClearView Kitchens, we are the experts in specialized custom designs for your kitchen renovation. We can build the perfect pantry or the ultimate island for your culinary oasis. A dream kitchen is just a call away. Work with our kitchen contracting experts to create a 3-D model of your dream kitchen before we start construction so you can visualize and sign off on every little detail of the design. For us, it's all about honest pricing, high-quality craftsmanship, and a professional approach to every part of the job and customer interaction.
For the team at ClearView Kitchens, we're not happy unless you're totally satisfied with the work we've done in your home. Ask for our references and you'll soon find out why ClearView Kitchens is the Greater Toronto Area's first choice when it comes to custom kitchen cabinetry solutions. All of our staff members are fully licensed and certified to work on your home and adhere to local building codes and regulations.
Contact us online or call us today to set up your free consultation, and let's get started on planning the kitchen of your dreams.