Renovating your kitchen is an exciting project that can bring about a burst of creative ideas. In fact, Kitchen Renos is one of the most popular types of home renovation projects because they add so much value to a home. And since kitchens are one of the favorite rooms in many homes, updating your kitchen to suit the needs of your family is a rewarding project in many ways. However, kitchen renovations are an expensive endeavor. That's why it's so important to make sure you do not waste money on costly mistakes. Hiring contractors who specialize in kitchen renovations in Toronto can set you on the right track and help you avoid some of the common kitchen reno mishaps.
So whether you want to expand your kitchen or incorporate some coveted features like a kitchen island or install new tiles or cabinetry, there are plenty of kitchen renovation ideas for you to choose from. Before you embark on your kitchen remodel project, there are some things you should keep in mind.
For the best outcome, your reno project should be broken up into stages, and you will need to determine how your household will function during the renovation process. Depending on the scope of your renovation, your kitchen may be inaccessible to household members once construction work commences. So you'll need to ask yourself how your family is going to function without your kitchen for the duration of the project.
Even the best projects can go wrong if you overlook what seem to be minor details. In this article, we've included some of the common kitchens remodel mistakes you should avoid when renovating your kitchen.
1. Forgetting Workflow
Kitchens are busy rooms. When you are planning renovations, you need to choose a kitchen design that will allow you to work effortlessly in your kitchen and be as organized as possible. The "work triangle" in the kitchen is a term designers use to describe the busiest areas in your kitchen which are the sink, stove, and refrigerator. These three areas and appliances need to be placed in a way that makes it easy to access each one as you work in your kitchen. You may love a particular kitchen layout, but it may not be practical for your kitchen.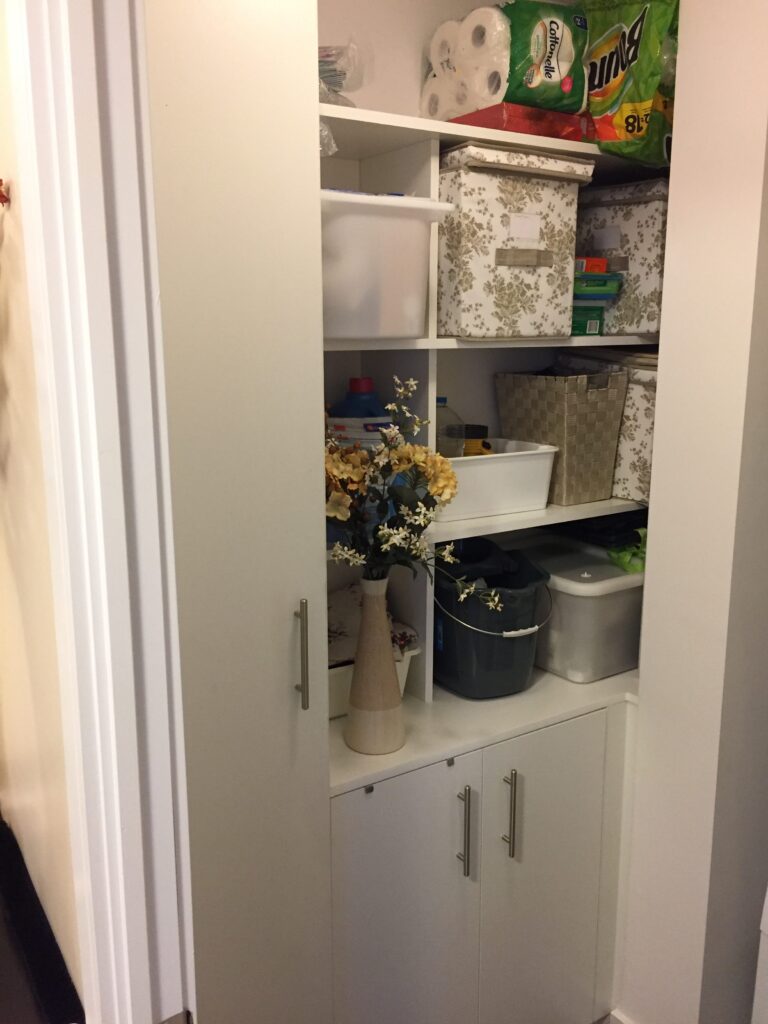 2. Not Planning For Storage
Most kitchens could do with more storage space. There are a number of ways that you can create more in your new kitchen. Try to take advantage of ways you can incorporate additional storage space in your new kitchen. By incorporating features like drawer dividers, a pull-out pantry, and other features, you can give your kitchen as much storage place as possible. Many of these options also offer opportunities to save money.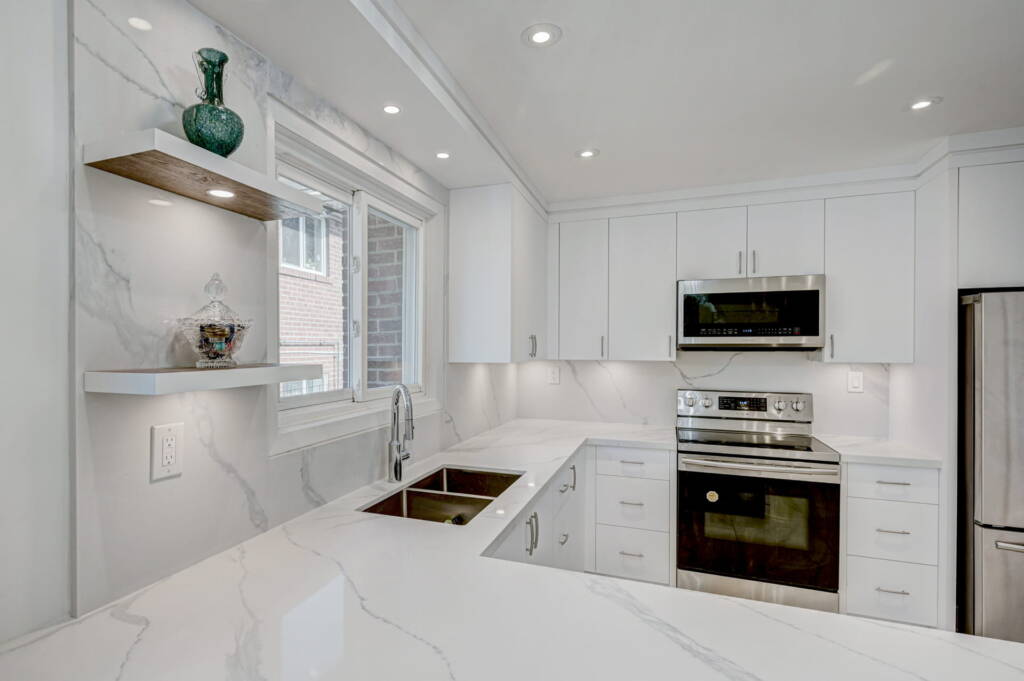 3. Not Enough Lighting
Your kitchen should be well-lit so you can have sufficient lighting to work in your kitchen. Natural light from windows is great, so be sure to install windows that allow plenty of light to shine in. You can add additional lighting by installing lights underneath kitchen cabinets and other key locations in your kitchen. Some kitchen lighting designs offer multiple lighting options that include chandelier lights and recessed lights that can be custom-made to fit in seamlessly with the design of your kitchen. Some options allow you to dim the lights if necessary, which provides even more versatility.
4. Not Enough Counter Space
Counter space is valuable space in your kitchen. When settling on a design for your kitchen, think about your meal prep process. Counter space is one of the most critical aspects of a kitchen so make sure you try to create as much of it as you can. Having sufficient workstations located throughout your kitchen can give you the flexibility you need in your kitchen. Some designs allow you to creatively add more counter space using decorative corbels or other elements to give you even more countertop space.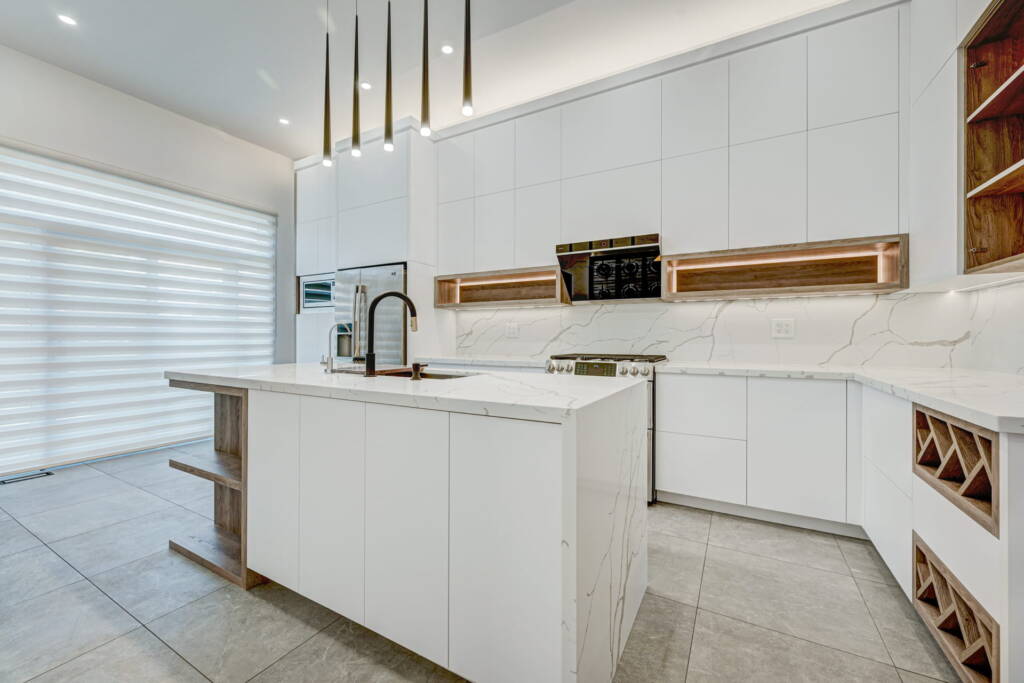 5. Island design and location
The island in your kitchen should be an appropriate size for your kitchen. There are size guidelines that can help you determine the best size for your kitchen. Unfortunately, many people ignore these guidelines and assume bigger is better. A common mistake people make with the islands is making them too large for the size of their kitchen. An island that is longer than 10 feet makes it difficult to move around in your kitchen, and one that is over 4 feet deep makes it difficult to reach the middle. An island can also be a great place for storage but make sure that your island design complements your kitchen design well.
6. Forgetting backsplash
The area between your cabinets and your appliances is called the backsplash. This space is often overlooked and yet it has the potential to make your kitchen pop. In fact, your backsplash should be designed to stand out. Experiment with different colors and shades to make a statement with your backsplash. You'll want to make sure that you choose a material that is practical for your kitchen. Glass is elegant, but will be expensive to install as your backsplash. Natural stone is another option that is very alluring but requires yearly maintenance. Ceramics, on the other hand, is an economical choice, easy to clean, and durable. Many homeowners make the mistake of trying to match their backsplash with their flooring. Avoid this and opt for a backsplash that will stand out instead.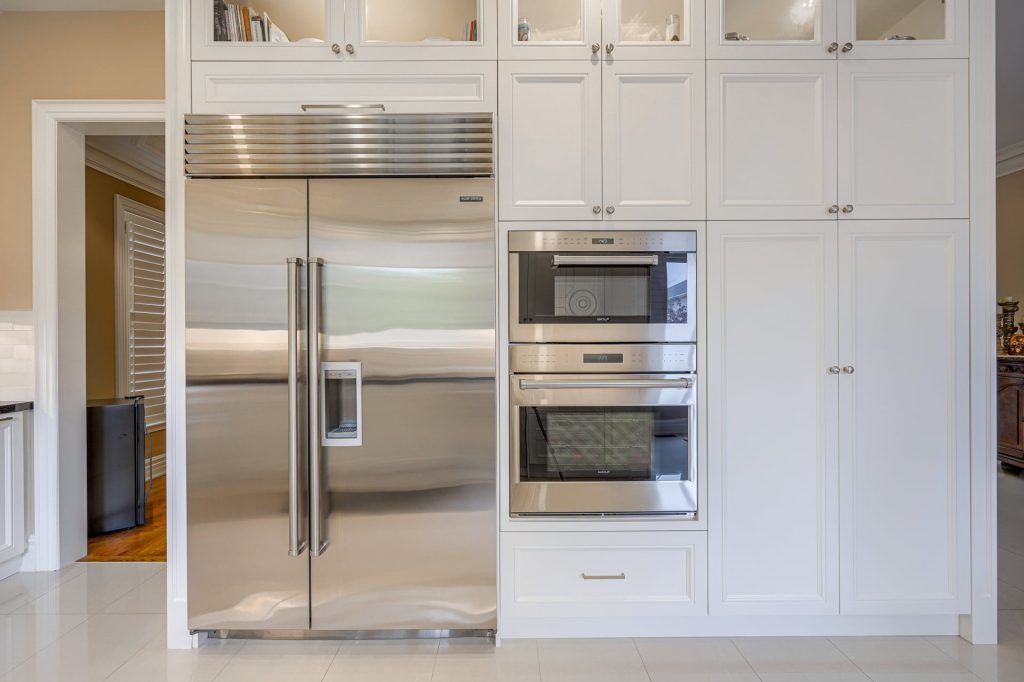 7. Choosing appliances last
Your appliances should not be an afterthought. The type of appliances you incorporate into your kitchen has a large impact on your choice of cabinetry and countertops. You want the right appliances like your dishwasher, refrigerator, and stove to fit snug into the spaces that are allotted for them, so you should know which appliances you will place in your kitchen before you fit counters and cabinets and build the rest of your kitchen around them. With today's modern appliances that fit neatly into kitchen designs, it's important to know early on which appliances you will be installing into your kitchen. This is particularly important if you are doing a full kitchen makeover.
8. Forgetting your budget
It's quite easy to get carried away in the kitchen renovation process and deviate from your original budget. This is because there are so many great ideas and designs out there that may tempt you to incorporate additional features that can potentially crush your budget. Your budget should inform the choices that you make for your new kitchen and not the other way around. Having a rough idea of how much to allocate for various aspects of your kitchen reno project can help you stay within your budget. For example, kitchen cabinets will consume roughly a third of your budget. You can also check out our average kitchen cabinets cost.
Determine which features in your kitchen you want to focus on and figure out how much you can spend. Be realistic about your expectations and stick to your original plan as far as possible. There are some things that may come up that may be unexpected, so do leave some cushion in your budget for this. While these cannot be avoided, proper planning can help you stay within your budget.
9. Forgetting the entire house design
While you want your new kitchen to be unique and make a statement on its own, keep in mind that it should complement the overall theme and design of your home. There is a lot of flexibility in how you can incorporate the theme of your home in your kitchen, but you don't want a kitchen that contrasts the rest of your home. Think about your flooring options, the color scheme and the features you will have in your new kitchen, and how they tie into the overall theme of your home. A good designer can help you do this seamlessly.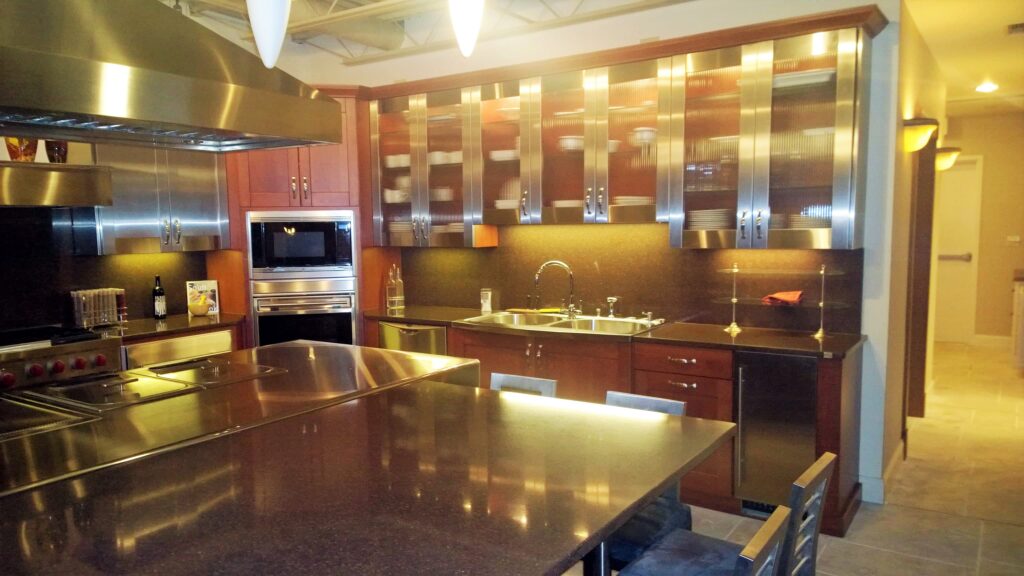 10. Making Impulsive Design Decisions
Every aspect of your kitchen renovation design should be well thought out. Sometimes materials that you have seen in a showroom do not look the same when you install them into your place. When it comes to key design elements like flooring or materials for your countertop, be sure to have samples so that you can see how they will look once installed into your kitchen. Doing this can prevent you from feeling underwhelmed as your kitchen renovation progresses. Also, keep in mind that lighting can make materials look different.
Renovating a kitchen is one of the most rewarding renovation projects you can embark on. The value added to your home and the makeover that you get to enjoy while you live in the home can completely transform your meal prep experience. Kitchens are so much more than just rooms in your home that you use to prepare meals. So many memories are created in your kitchen. Whether you are enjoying a cup of coffee in the morning or congregating in the kitchen at the end of the day to talk about the day, kitchens are central to every home, so your kitchen should work for you.
At Clearview Kitchens, we'll help you think about the big picture and work with you to create the kitchen of your dreams. Simply reach out to us and we'll be happy to answer your questions and make your new kitchen a reality.