There are many reasons to add a kitchen peninsula to your home. Your kitchen is the most important room and, when well designed, will easily increase the resale value. The kitchen is often the focal room where people gather to cook, eat, and socialize. Because so much time is spent in this part of the home, today's kitchens are designed to be open, bright, and have plenty of counter space to work on. When kitchens are not designed with enough cabinetry or counter top space, a peninsula in the kitchen can be added to improve the room's functionality while maintaining its eye-catching appeal.
A kitchen peninsula is a smaller version of an island. However, the difference between an island and a peninsula is that the peninsula kitchen design is connected to the main cabinetry in the kitchen. Once attached, the peninsula creates an L, U, or horseshoe shape to your kitchen layout. There are many benefits to wanting a peninsula in your kitchen.
Work Well in Smaller Kitchens
Not every home has a large kitchen space. A small kitchen with a peninsula is a great way to add additional storage and counter space to your room without taking away precious working space. Unlike an island, which is a stand-alone addition that requires a lot of room to set up and use, a kitchen peninsula design is smaller and is attached to the existing cabinetry so it requires less room. Having the room to move about is vital for any kitchen, regardless of size. A kitchen peninsula allows you to move around while creating the additional workspace needed.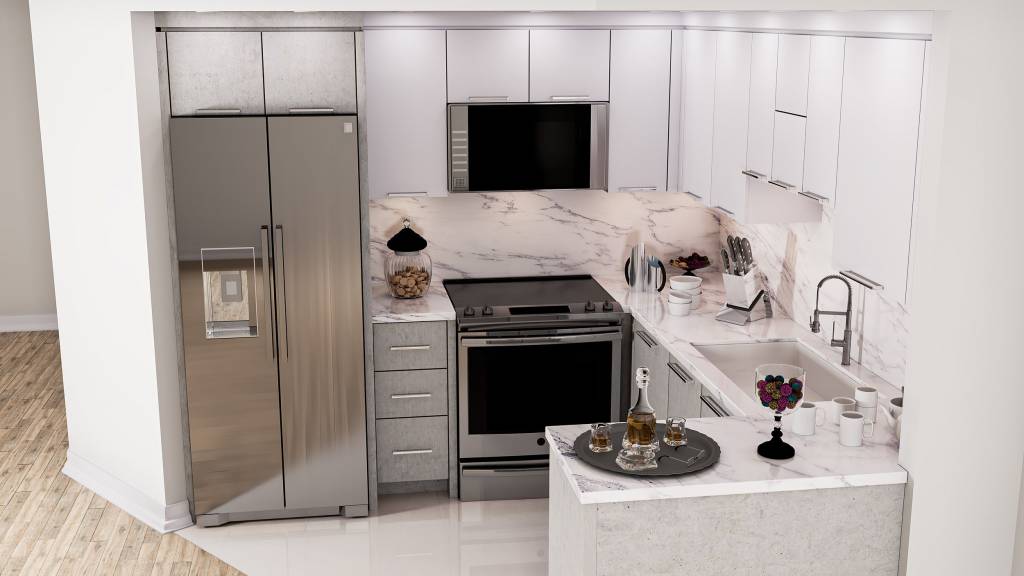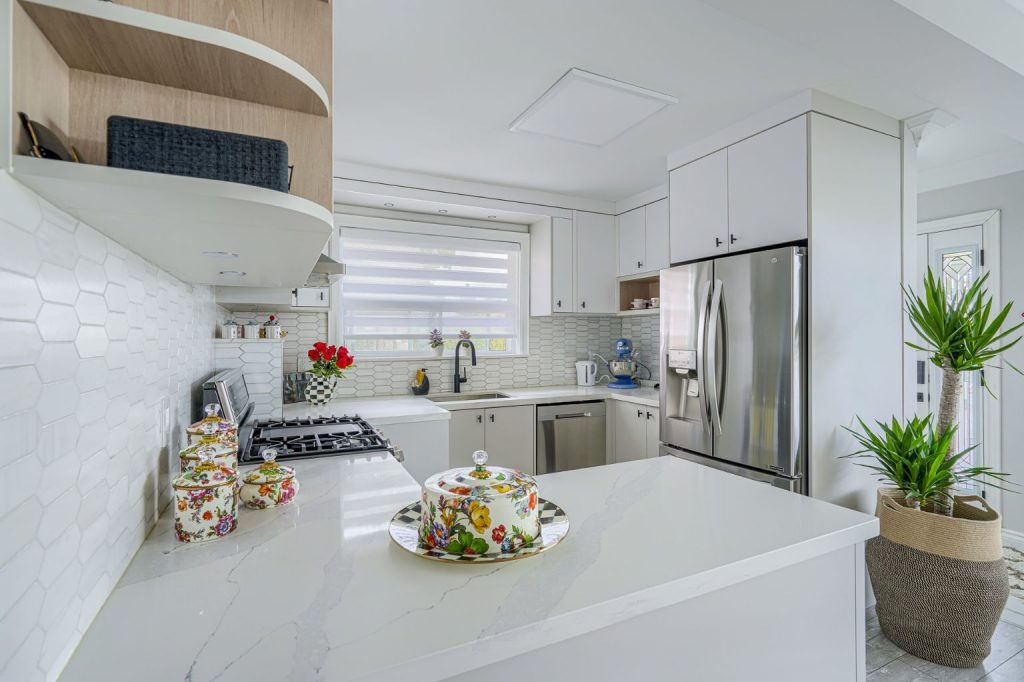 A Natural Room Divider
In an open concept floor plan, a peninsula in the kitchen separates the areas of the house without taking away from the beautiful layout of your home. Because a peninsula in the kitchen is attached to the primary cabinets, it creates a natural separation between the kitchen and dining room or living area. A U shaped kitchen with peninsula is one option when designing your room. Other kitchen peninsula ideas convert your cabinets to an L or horseshoe shape. All three shaped kitchen peninsula layouts act as a natural divider between rooms.
Cost Effective
Kitchens with a peninsula cost between $2,100 to $3,100 to install making them a more affordable home remodel project. The price of the peninsula will vary between the type of materials used, the size and features included in your kitchen peninsula. For example, a kitchen peninsula design with granite countertops will cost more than one with laminate countertops. Peninsula's can be custom designed so that one, two, or three sides have cupboards, drawers, and shelving or they can be designed to include a seating area. Peninsula's can have fixtures attached like kitchen sinks, stove tops, and electrical outlets for smaller appliances. All of these features will affect the total price of your peninsula installation.
Ergonomic Flow
Unlike kitchen islands that are a completely separate, stand alone units, kitchen peninsulas are attached to the primary kitchen cabinetry so they can be designed to suit the needs of your space and improve the ergonomic flow of your whole kitchen. In smaller kitchen spaces, this ergonomically beneficial design is even more important because it helps keep the continuity and function in a limited space Appliances and fixtures can be installed more easily so they are accessible within the kitchen's triangular layout.
Multifunctional and Versatile
Kitchen peninsula ideas can be designed to suit your personal needs and room size. You can decide on the size, shape, and location of your kitchen peninsula so it best fits with your kitchen layout. The peninsula can also be designed to include a stove top or sink. It can have outlets attached for small appliances or remain open for additional work and dining space.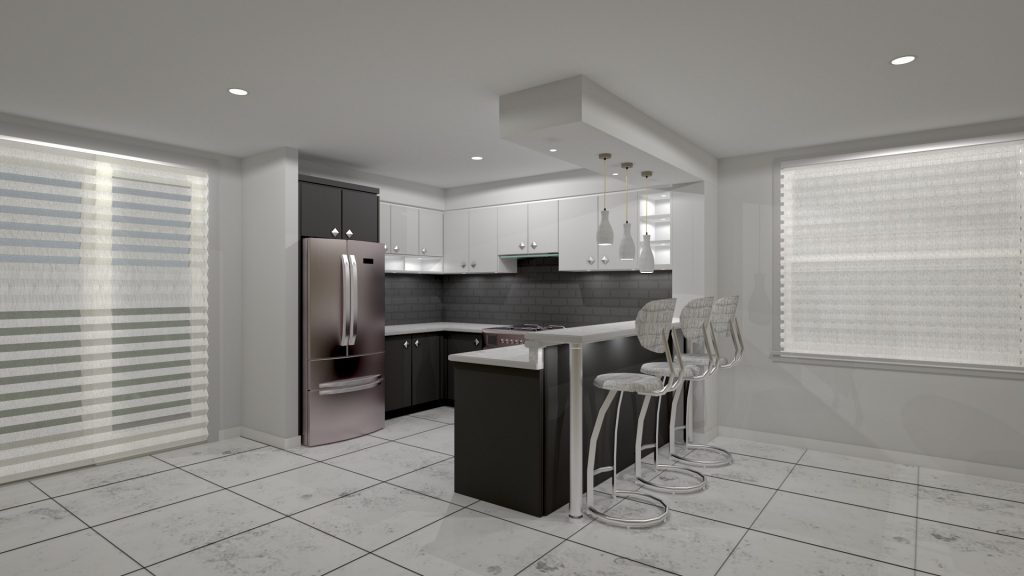 Kitchen peninsula cabinets can be added on one, two, or three sides of your unit giving your room additional storage space for all your cooking essentials. For smaller homes, a kitchen peninsula with seating can be installed so you do not have to purchase separate dining room furniture. With all the options available in design and layout of your kitchen peninsula, these smaller room extensions are very versatile and functional.
A kitchen peninsula idea is great for smaller kitchens. At Clearview Kitchens we can help you plan the design and installation of your kitchen peninsula so your room will look fabulous while improving functionality and space.