Kitchen islands are the one of the most popular trends in modern kitchen design. With open-concept floor plans and bigger kitchens in most newer house plans, kitchen island designs have become a must-have in most homes. There are many benefits to installing an island in your kitchen. If you are considering adding a modern kitchen island to your home, here are the top five benefits of having a kitchen island:
Increases Kitchen Storage
Most kitchens lack sufficient space. With all the gadgets, small appliances, and kitchenware used in most homes nowadays, traditional kitchen cabinets do not provide enough room to store everything. A kitchen island with cabinets is an effective way to increase your storage space. Whether you need more cupboard space, shelves, drawers, cup holders, or utensil racks, today's kitchen island designs will add the extra room you need and creating a highly functioning, organized space.
Additional Workspace
One of the more common complaints homeowners have with their kitchens is that there is not enough counter space to work on. A modern kitchen island easily solves that problem by adding extra work space to your room. A customized kitchen island design can have an additional sink, or surface for your small appliances and meal preparation. The additional counter top also offers another area to prepare and serve food.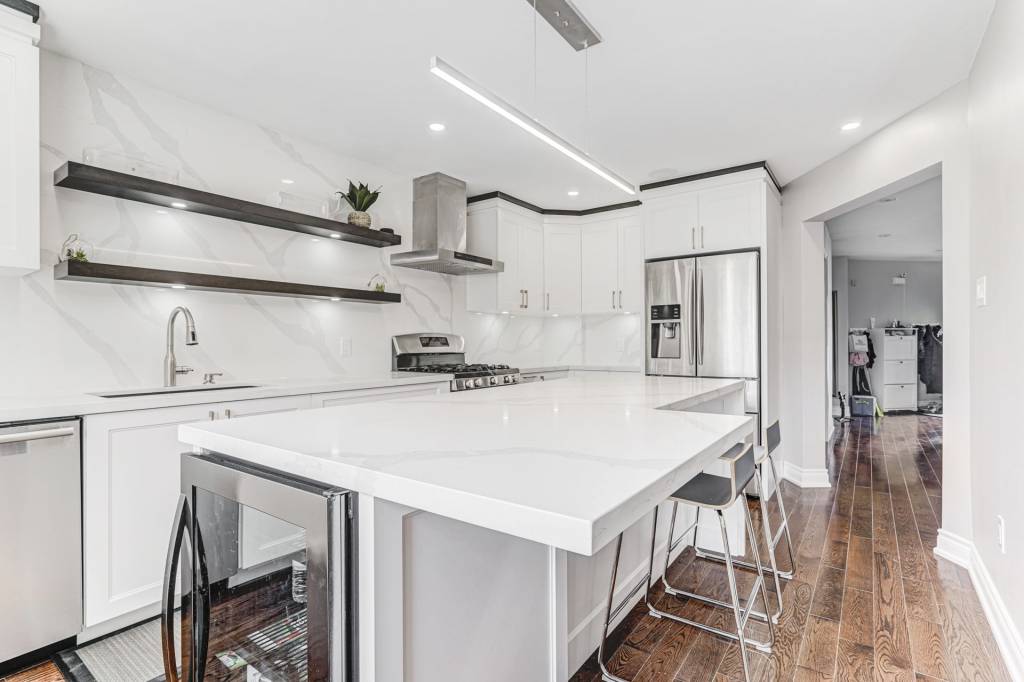 Increases Family Togetherness
Today many families feel more disconnected than connected. Busy schedules and an endless supply of technological devices have helped contribute to a decline in quality time spent together. Kitchen islands are a great space for bringing family time back. Kitchen islands with seating creates a space where children and parents can sit together to interact while preparing a meal, baking, doing homework, making crafts, enjoying a snack, or just hanging out.
Improves Functionality and Versatility
Every homeowner's needs are different when it comes to their kitchen space and functionality. Kitchen island designs are made to meet your home's personal needs. Island designs are versatile so you can install one that compliments your space and décor while providing the features you need most in your room. When installing a kitchen island with cabinets, you can choose from a variety of options including:
Kitchen island size
Kitchen island Colour
Kitchen island shape
Type and colour of countertop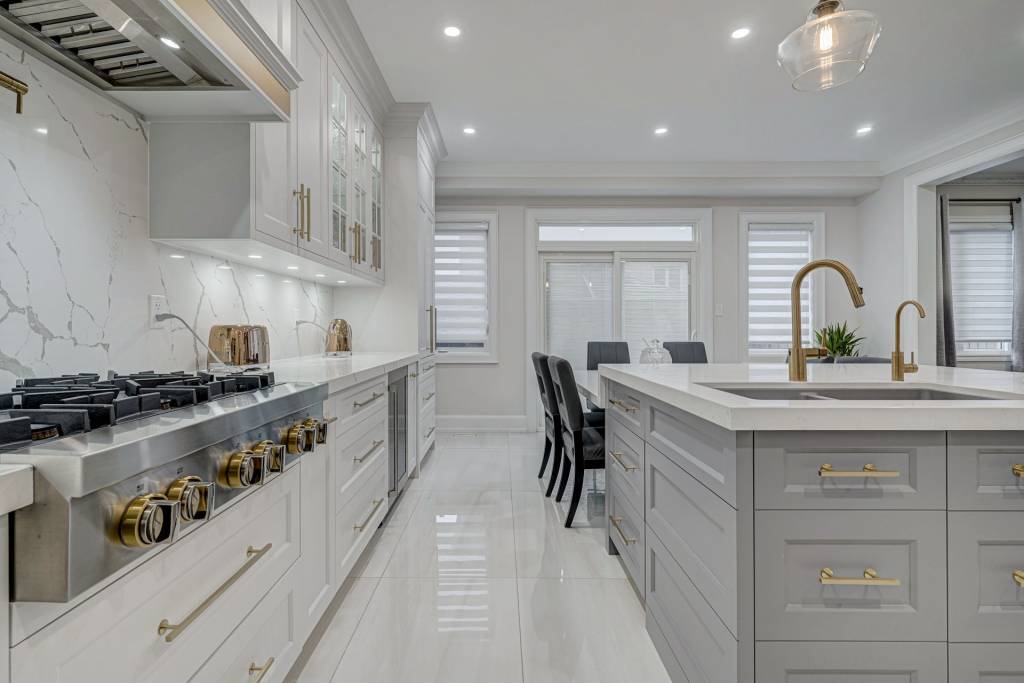 Kitchen island designs can also include additional cabinets, shelves, dish racks, and drawers. tops can create a breakfast bar or dining area, but they can also have extra fixtures like a stove top or a sink installed on the surface.
Kitchen islands can be built as a stationary workstations or have wheels applied to the bottom so you can move your modern kitchen island throughout your room as needed. Kitchen island seating can be included as part of the island's design or added after the main body is installed by placing chairs or stools around the island. With all the options available in design and functional use, kitchen islands are one of the most versatile additions to your home.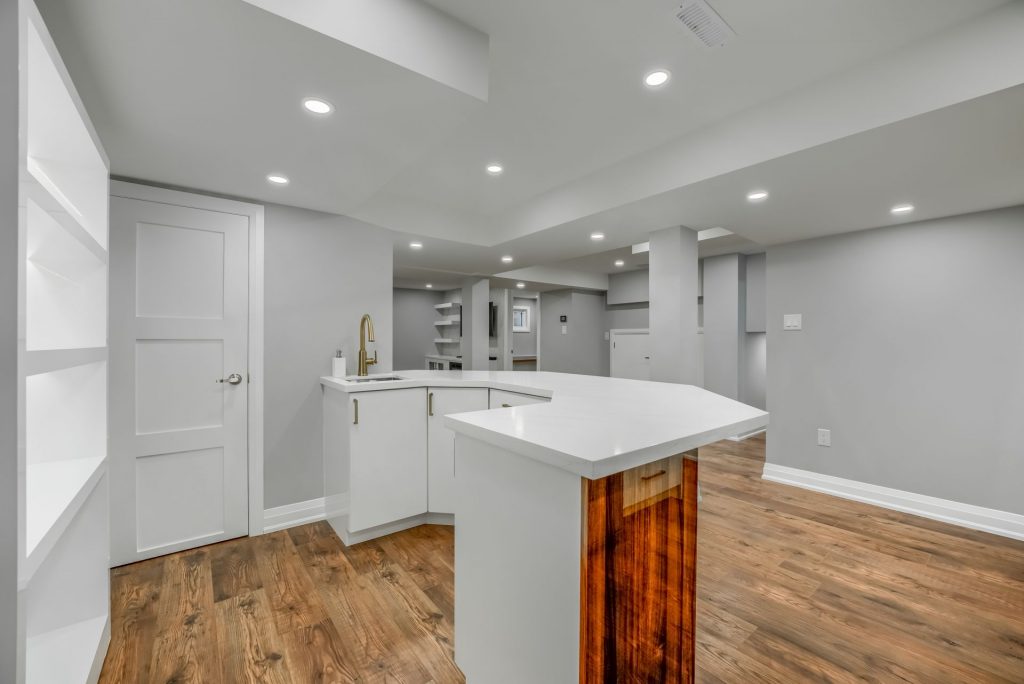 Extra Seating Area
Not everyone has the time or desire to sit at a dining room table to eat their daily meals. Kitchen islands with chairs offers the perfect place for family members to sit and eat together in a more relaxed, less formal setting.
The additional seating is also handy when entertaining guests. Rather than running the risk of not having enough furniture to comfortably seat everyone or creating an unsightly mish-mash of furnishings by borrowing chairs from others, kitchen islands with seats provides extra seating while naturally complimenting the layout and décor. Modern kitchen islands are custom made so you can add chairs, stools, or a bench around your island.
Modern kitchen islands add an elegance and function to your home while creating additional working space. The additional kitchen island cabinets help keep your room free of clutter by providing extra storage. Kitchen island designs create a natural separation between the living area and kitchen on open floors, adding to the visual appeal of your home's layout and décor.
Installing a custom designed kitchen island will not only improve your organization and work area, but they also increase your home's resale value by adding to the aesthetics of your kitchen. At Clearview Kitchen Design, we make installation of your kitchen island fun. Using the highest quality materials and superior craftsmanship, we use your ideas to custom design your modern kitchen island with all the features and amenities that you want.