Kitchen refacing is one of the most rewarding upgrades you can do for your home. Having a beautiful, functional kitchen not only helps you with all your food prep and storage needs but increases your house's market value. This is where our kitchen refacing service comes in.
Our experience in the industry speaks for itself. Over the years we've been in business, we have helped many homeowners achieve their dream kitchen for very affordable prices. Moreover, all our materials are supplied by all-Canadian manufacturers. Trust that our materials are safe, durable, and compliant with industry standards.
What Is Kitchen Refacing?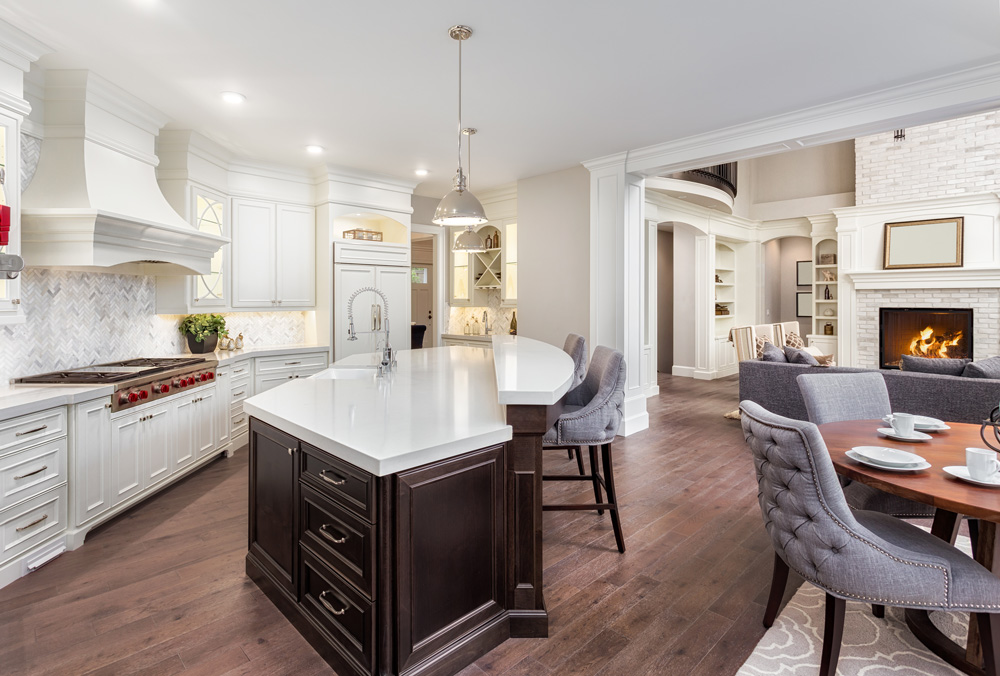 Kitchen refacing is a process that restores the existing cabinet framework. The way we do this is by replacing the front panels of old doors, drawers, and cabinets, then applying a new coat of veneer on top of your cabinet shelves. We also replace the hinges, handles, and drawer pulls in the process.
With kitchen refacing, we work with what you already have and make it 10x better. Hence, you don't have to invest in a full kitchen remodel. Rather, you get a kitchen that's brand new for an amazing price. So if you want to update your kitchen cabinets without the hassle of full renovation and or the expense of new cabinets, we highly recommend refacing them.
Common Kitchen Problems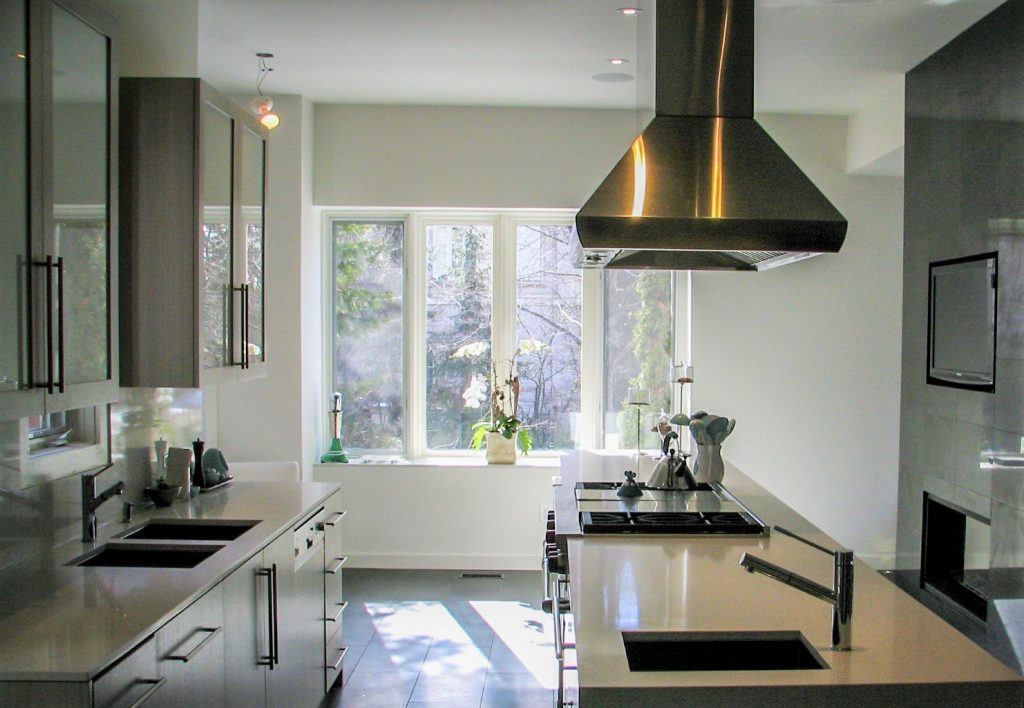 Homeowners come to us to reface their kitchen when it's become no longer functional. If you live in a house that's more than 10 years old, some parts in the kitchen start to fall apart. Some of the most common problems property owners face in their old kitchen cabinets include:
Cabinet doors don't close properly
Broken drawer slides
Paint peeling off the kitchen cabinets
Stubborn grease stains on cabinetry
Mould and signs of dampness on the framework
With the many issues that surface as you use your kitchen cabinetry on a day-to-day basis, kitchen refacing can be a wonderful solution. Therefore, our promise to you is to restore your kitchen cabinets into mint condition. We will also take care of any broken parts to make sure your cabinets don't interfere with day-to-day tasks.
Is Kitchen Refacing Worth It?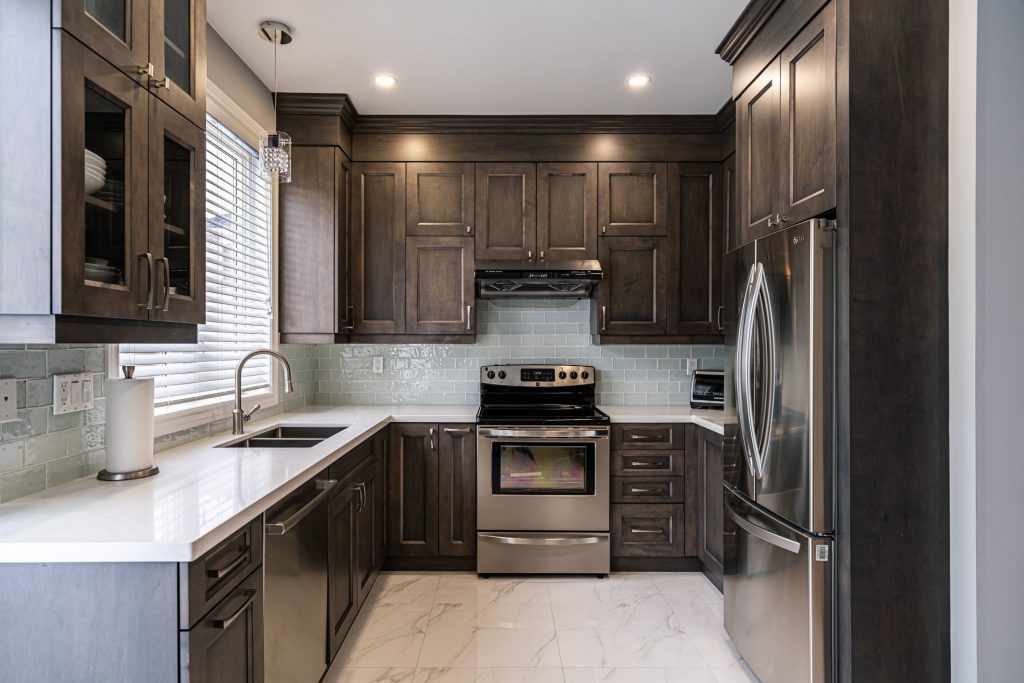 Kitchen refacing ideas can give your old, worn down kitchen a new modern look. Resurfacing a kitchen can include more simple tasks like changing the fixtures, hardware, or mouldings to bigger jobs like replacing cabinet doors and countertops.
There are many benefits to kitchen refacing, including:
Kitchen Refacing Cost
Time-Saving Refacing Technique
Eco-Friendly Kitchen Redesign
Less Messy Kitchen Upgrade
Low Risk of Damaging Your Kitchen
Fully remodelling your kitchen is expensive. The cost of resurfacing kitchen cabinets, however, is a much cheaper option for homeowners. Depending on the amount of work involved, kitchen refacing reduces the costs of labour by half the price of rebuilding your kitchen from scratch.
Because the kitchen is one of the most used rooms in a home, not having a functioning kitchen is very disruptive to your daily schedule. Resurfacing a kitchen takes much less time to complete than a full renovation project. Where complete remodeling jobs can take weeks to complete, refacing projects can be completed within a few days.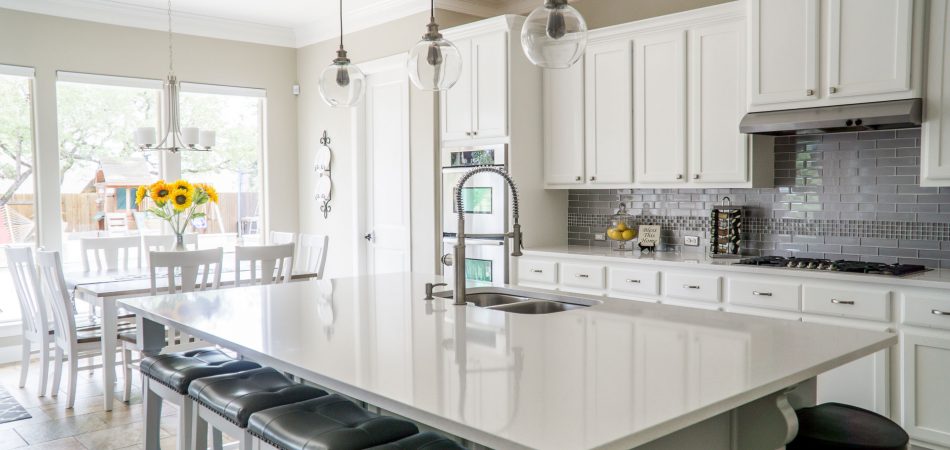 Refacing your kitchen is much better for the environment than traditional methods that involve complete removal of cabinets, mouldings, fixtures, and other accessories. Complete renovations add unnecessary debris in landfills and use limited resources. Refacing allows homeowners to reuse existing cabinets and fixtures, which means it's much friendlier for the planet.
Completely rebuilding your kitchen cabinets is a lengthy, messy process. Laminate cabinet refacing causes far less mess to clean up later. Although refacing a kitchen does require cleanup afterward, it's minimal compared to the cleanup necessary after a full rebuilding.
To make things easier for you, we will take care of the post-installation cleanup. Our work is organized, quick, and professional. Hiring us means you have nothing to worry about.
Rebuilding a kitchen requires complete removal of cabinets and woodwork. As a result, there is a high chance of causing damage to fixtures, flooring, walls, counters, and other surfaces. In this case, the cost and amount of work needed will double.
On the other hand, refacing your kitchen is far less risky because we do not remove the framework; we simply cover it with new, durable material.
We service all of the GTA, including:
Scarborough
North York
Richmond Hill
Markham
Newmarket
Thornhill
Aurora
Maple
Whitchurch – Stouffville
King City
Prolong Your Kitchen's Life with Kitchen Refacing
An outdated kitchen can quickly take away from the aesthetics, functionality, and value of your home. Because it is such an important part of your home, it is vital to invest in upgrading solutions that will give your kitchen to a more contemporary, clean look, while staying true to your kitchen design.
Kitchen cabinet refacing is a cost-effective process that gives your kitchen a new look and extends its lifespan. Consulting with us about kitchen resurfacing ideas saves you time, money, and stress over your kitchen. So, contact Clear View Kitchens today.
RELATED ARTICLE: How to Paint Kitchen Cabinets – A Step by Step Guide