So much activity takes place in a kitchen. It's where families can gather around and prepare hearty meals together, and in many cases, enjoy meals right from the kitchen. Will all the food prep, there are bound to be liquid spills. A kitchen backsplash is a protective material on a kitchen wall that protects your wall from liquids, particularly water.
Kitchens are more than just a place to cook meals. They are often used as a social center of a home with many families hosting companies in their kitchens. This is another reason to be intentional about the type of backsplash you install in your kitchen. In addition to protecting your kitchen wall, a kitchen backsplash can be used as a decorative feature that contributes to the appeal of your kitchen.
Trend Kitchen Backsplash Ideas in 2022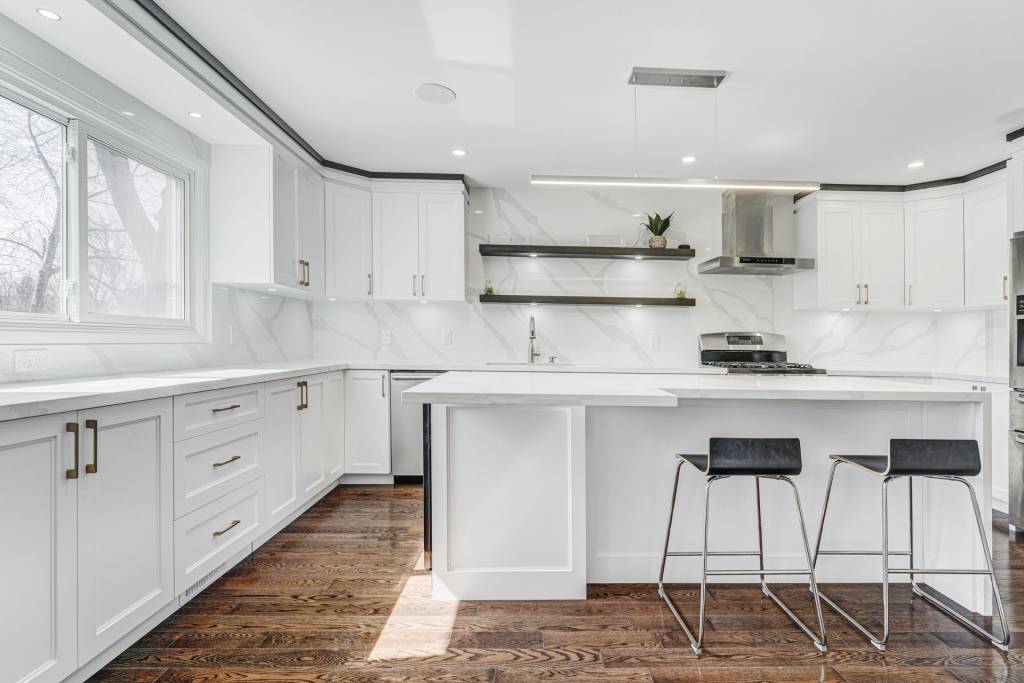 If you are looking for a way to spruce up your kitchen or planning to remodel your kitchen, it may be an excellent time to consider redoing the backsplash in your kitchen now in 2022.
There are so many backsplashes to choose from to match every kitchen style and design. It's important to make a selection that compliments your kitchen theme. So whether you have a traditional or modern kitchen, exploring kitchen backsplash ideas can help you find the right one for your kitchen.
While there are numerous options to choose from, there are several things to keep in mind when making your selection. The first thing you will need to decide on is what type of kitchen backsplash tile you would like. Tiles can be made from a variety of materials including ceramic, glass, porcelain, marble, granite and metal. The type of material will determine the price you can expect to pay. Porcelain and ceramic are more affordable selections while marble, glass and granite are pricier.
Some of The Popular Choices Among Homeowners
White Kitchen Backsplash
white is an excellent choice for a backsplash and can be paired with just about any kind of countertop and cabinetry. Many homeowners opt for a subtle colour like white to avoid making their kitchen look too busy. This is particularly true because backsplashes tend to have patterns that naturally draw attention. So a neutral colour like white can work well with any theme and add an elegant look to your kitchen.
Modern Kitchen Backsplash
it's quite common to see backlashes that continue all the way up to the ceiling. This can give your kitchen a fresh, modern look and instantly creates a focal point that draws the eye in. Your selection of tile can blend all aspects of your kitchen theme and create a vibrant background for your kitchen space. A growing trend with modern kitchen backsplashes are metallic and mirrored finishes which bring out a "wow" factor many homeowners love. The great thing about backsplashes is you can play around with different textures, colours and patterns to see what gives you the desired look.
Backsplash for White Kitchen
since the concept of white kitchens began to emerge about 20 years ago, white kitchens have continued to be one of the most popular choices for modern homes. They are elegant, clean and timeless, and paired with the right colours and textures, your kitchen can be a stunning masterpiece that you can be proud of. This classic look makes it possible to experiment with both neutral and bold backsplash colours to see what the perfect choice is for your kitchen. Also remember that the material of your kitchen tile backsplash can greatly enhance your kitchen's appeal as well. You really can't go wrong with white kitchens.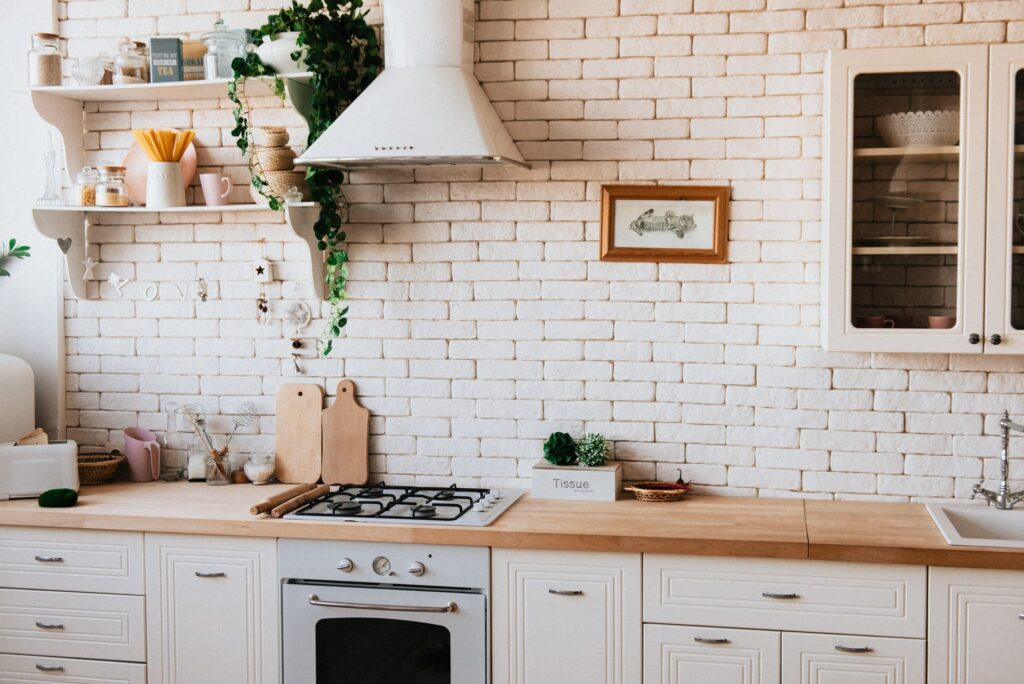 Subway Tile Backsplash Kitchen
when it comes to subway tiles, one thing is for certain: they aren't going away any time soon. Subway tiles come in so many different colours, textures and sizes, and are timeless. Subway tiles have evolved to be more than just rectangular in shape. Now some come in squares and can be much larger than typical subway tiles. That said, the most common tile size is 3×6 and many interior designers note that the 1:2 ratio is exceptionally appealing and creates a beautiful backdrop in your kitchen.
Glass Kitchen Backsplash
glass tiles are wildly popular despite the fact that they are an expensive choice. They have an incredible way of reflecting light that can brighten up your kitchen space. Another advantage of glass tiles is that they are easy to clean and mould and mildew don't typically grow on glass. And since many glass tiles are made for recycled materials and can be recycled when they reach the end of their lifespan, many homeowners are happy to make this eco-friendly option their choice.