Over time, your kitchen cabinets can start to look dated. Styles change and daily use can cause them to look worn out. One of the best ways to bring them back to life is with a kitchen cabinet makeover. A whole new look can be achieved with just a few simple changes to paint colour and some helpful accessories. So rest assured you no longer have to live with old kitchen cabinets.
In this blog, we will show you how to redo kitchen cabinets and create the space you have always wanted in your home. So if you are ready to spruce up the look of your old kitchen cabinets, check out this helpful guide.
Paint Kitchen Cabinets
If you live in an older home, then you likely have old wooden kitchen cabinets. Not only do these show their age, but they are probably making your kitchen seem darker. A fresh coat of paint can lighten up your kitchen creating a space that is more inviting.
Add texture by choosing a unique painting technique to add dimension to your cabinets such as: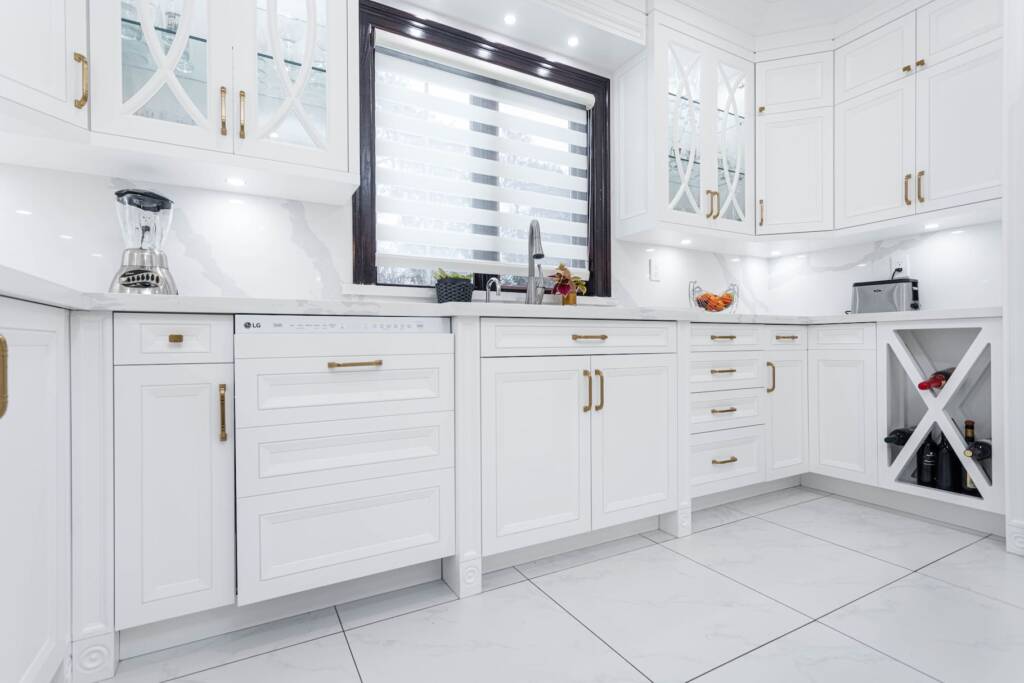 Antique – An antique finish is a simple way to give the appearance of a well-loved but still modern-looking kitchen. This is the type of look you might find in an English country kitchen or in the heart of an Italian villa. It's the perfect way to add character and charm to your kitchen and can be achieved by simply dipping your paintbrush or cloth in a slightly lighter colour than the one you have chosen for your cupboards. Make the colour adjustments on the corners and edges to give them a brushed-against look that creates an element of timeliness.
Crackle – This method gives your kitchen a rustic, shabby chic feel. Popular with homeowners who want to create a feeling of being in Provence or Tuscany, this is one of the most effective and transformative faux finishes for cabinets. Using a crackling glaze, the base colour is exposed through cracks to create a weathered, farmhouse feel. The perfect choice for homeowners who want to restore the look of their turn-of-the-century home.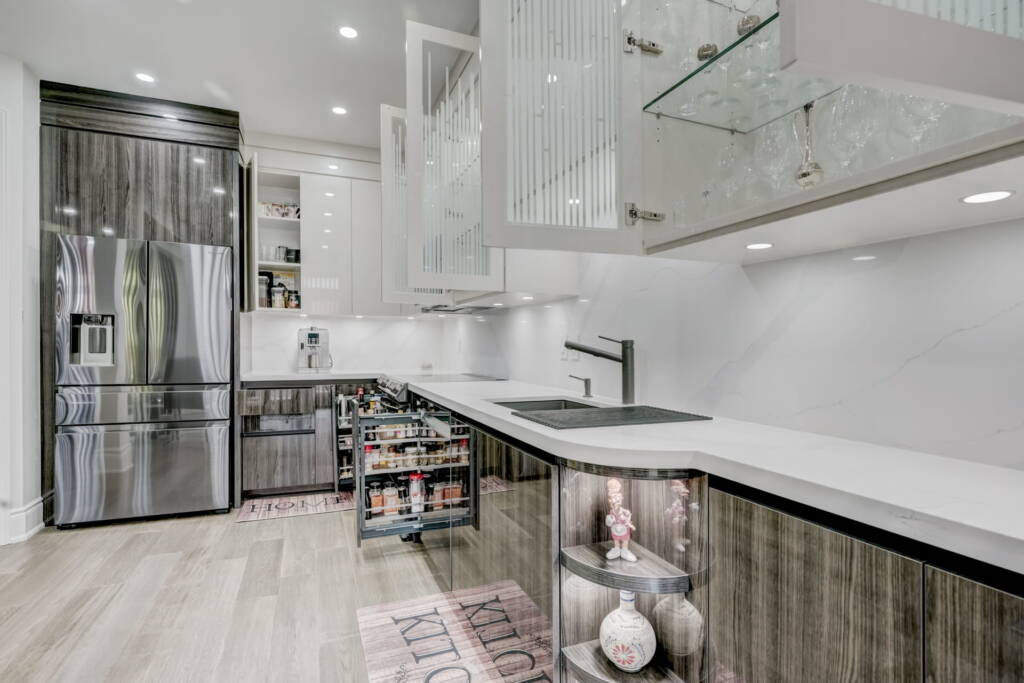 Distressed – Unlike the crackle look, distressed kitchens have an edgier and more bold feel. This style is not about creating the look of an overused kitchen, but rather giving it a lived-in feeling by distressing the cabinets and revealing the paint underneath. This is a great option for homeowners with ultra-modern kitchens who want to create contrast and drama in a minimalist setting.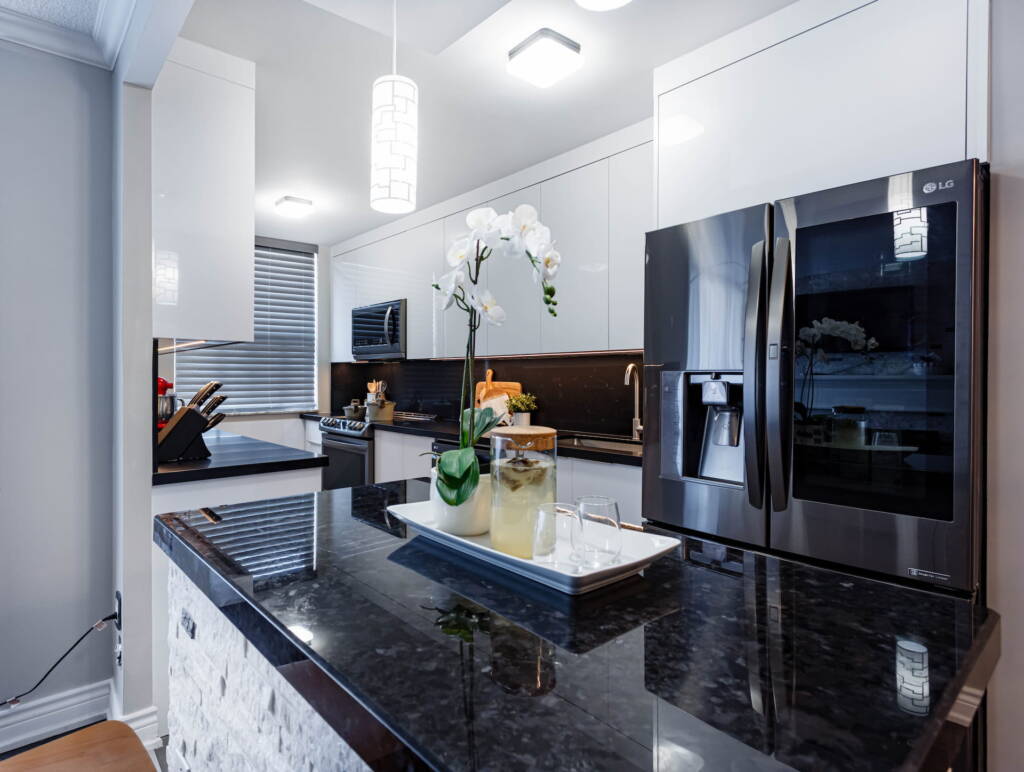 High Gloss – This finish is perfect for a modern kitchen in an urban setting or for homeowners who want to recreate the feeling of a 1950s retro kitchen. The high gloss finish helps reflect light while adding an easy to clean surface using varnish.
Go with neutral colours like white, cream, and even light grey to create a modern feel. Sage green is also a great choice for homeowners who want a more earthy, country feel.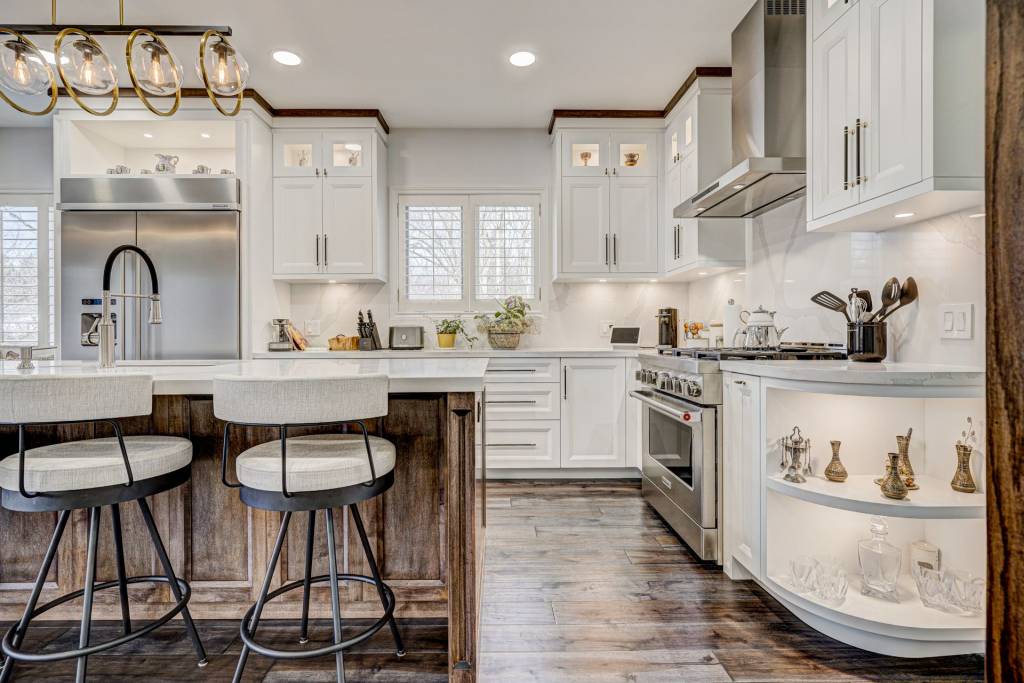 Reface Kitchen Cabinets
You don't have to do a complete renovation to achieve a whole new look. Refacing your cabinets is an economically great choice for updating your kitchen. Veneer and other wood finishes can easily be applied using a peel and stick method. Not only do you update the look of your cabinets, but you have countless colour and style choices to choose from, allowing you to create a more modern look in a matter of hours.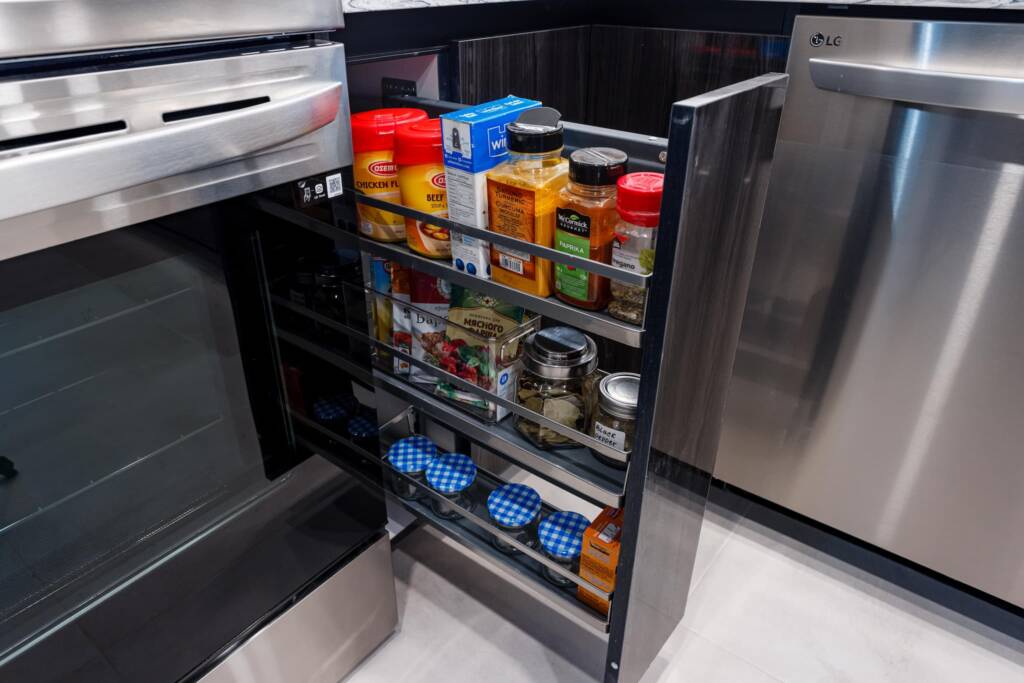 Install a Pull-Out Cabinet Shelf
Kitchens often present limited or tricky storage options. By adding a pull-out cabinet shelf, you can increase the functionality of your kitchen and make it easier to find the right pot or pan for the job. Your cabinet expert can help you find the right size to suit your existing cabinets and then seamlessly blend it into your overall kitchen design.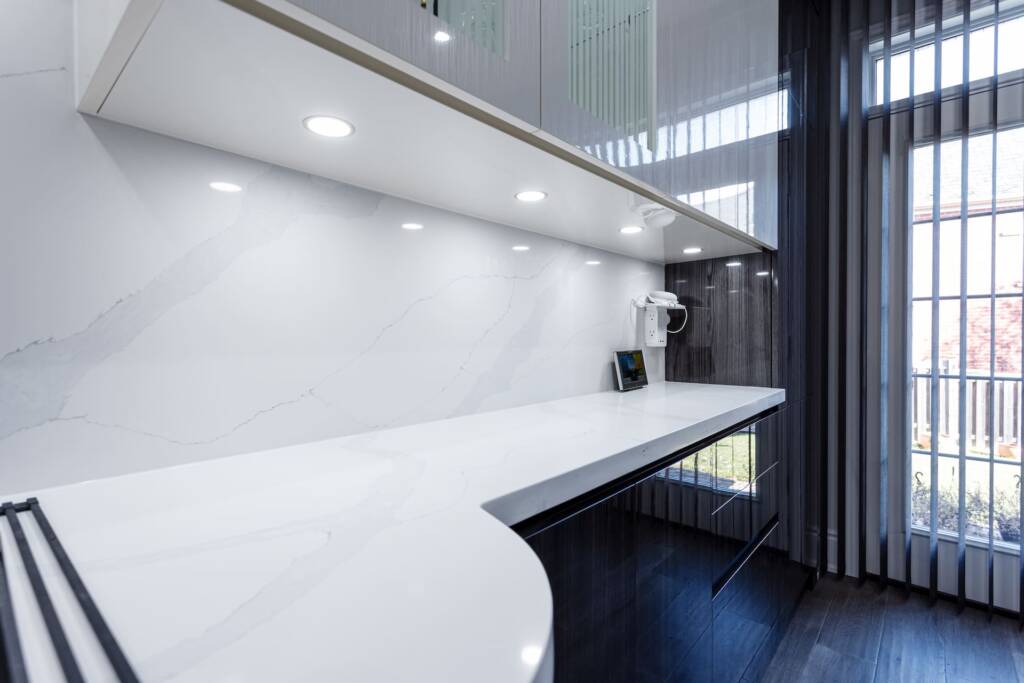 Put in Undercabinet Lighting
Most kitchens have one or two lights that need to provide enough illumination for a large space. This is easily fixed with under cabinet lighting. Not only does it enhance the lighting in your kitchen space, but it allows you to introduce light in areas that get the most use. There are several great options for under cabinet lighting from recessed lighting to self-adhesive or screw-in strips. Add even more drama by connecting your under counter lighting to a dimmer switch. This will let you turn up the light when you need it, and lower it when it's not necessary like at night. It also helps enhance safety in your home by providing subtle lighting to help navigate you to the fridge for a midnight snack. This is a great option for renters who don't want to go through the work of a full renovation.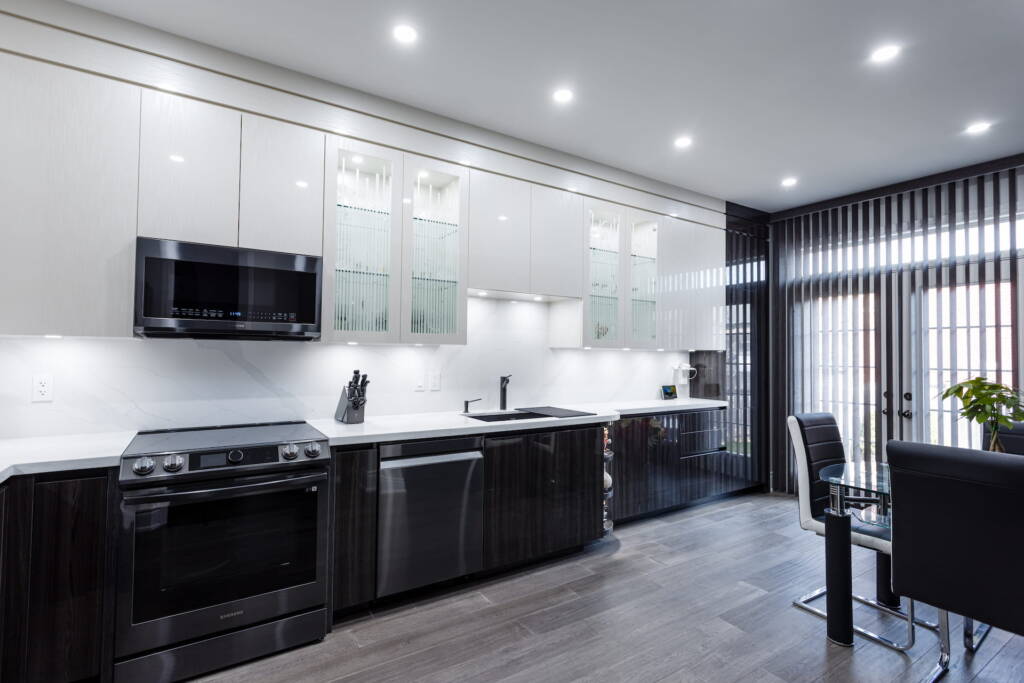 Build a Butcher Block Island
Do you feel like you never have enough space to make the perfect meal? A butcher block island is a multi-function solution to this problem. Not only do you get an added workspace, but you are also gaining another prep space. Easily cut meats, vegetables, and other foods without having to worry about damaging marble or granite countertops. A butcher's block adds a rustic, yet stylish feel to your kitchen. This timeless approach to culinary preparation has been passed down for generations and continues to be a favorite for homeowners who want to create a chef-inspired kitchen in their own homes. Keep your butcher block clean and well preserved, and you will get years of life out of your new prep space. Your contractor will be able to provide you with advice on the best way to protect the finish on your block.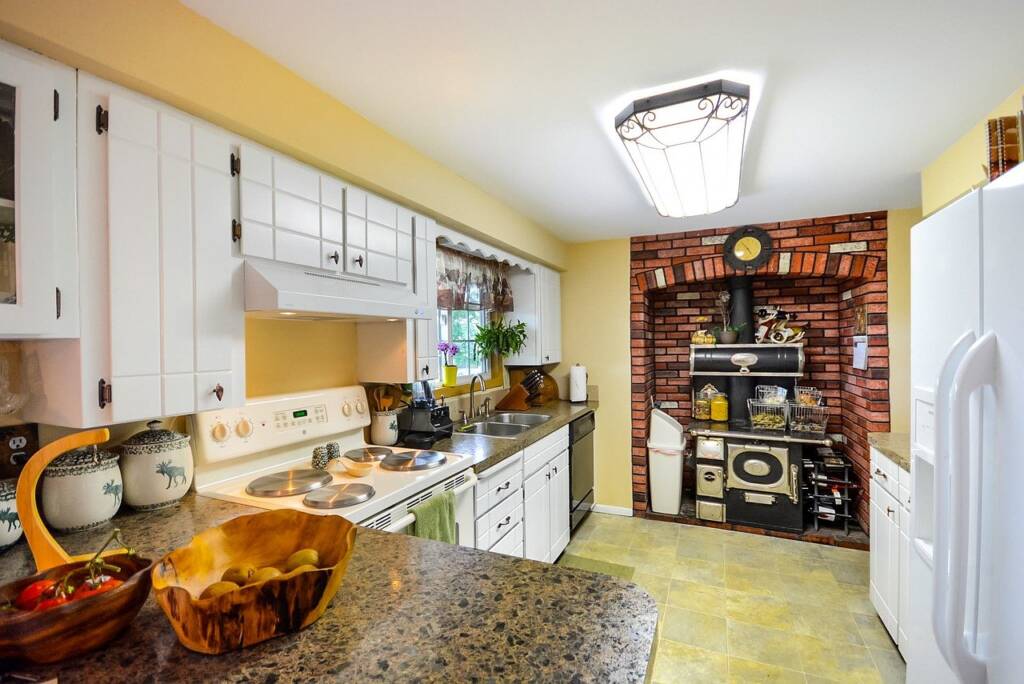 Build a Sideboard
Think outside the box when you redo kitchen cabinets. Create additional spaces for storage so that your kitchen cabinets don't become cluttered with things such as placemats and cutlery. A sideboard is the perfect solution and can be placed in your kitchen, dining room, or living space. There are countless design options from old-fashioned country kitchens to sleek and modern. Make sure to choose one that has large doors and deep drawers to hold important kitchen accessories as well as family heirlooms like china. Your general contractor can build to match your kitchen cabinets creating a smooth flow for entertaining.
Build a Window Seat
You don't have to have a 100-year-old mansion to experience the beauty and convenience of a window seat. With the help of an experienced contractor, you can add a window seat to your kitchen to match the width and height of your space. This is another area where you may want to consider storage. Like a sideboard, a window seat is a perfect opportunity to create additional storage space. It can also be matched to your new kitchen cabinet colours or veneer so you can create a stylish and cohesive space for eating and entertaining.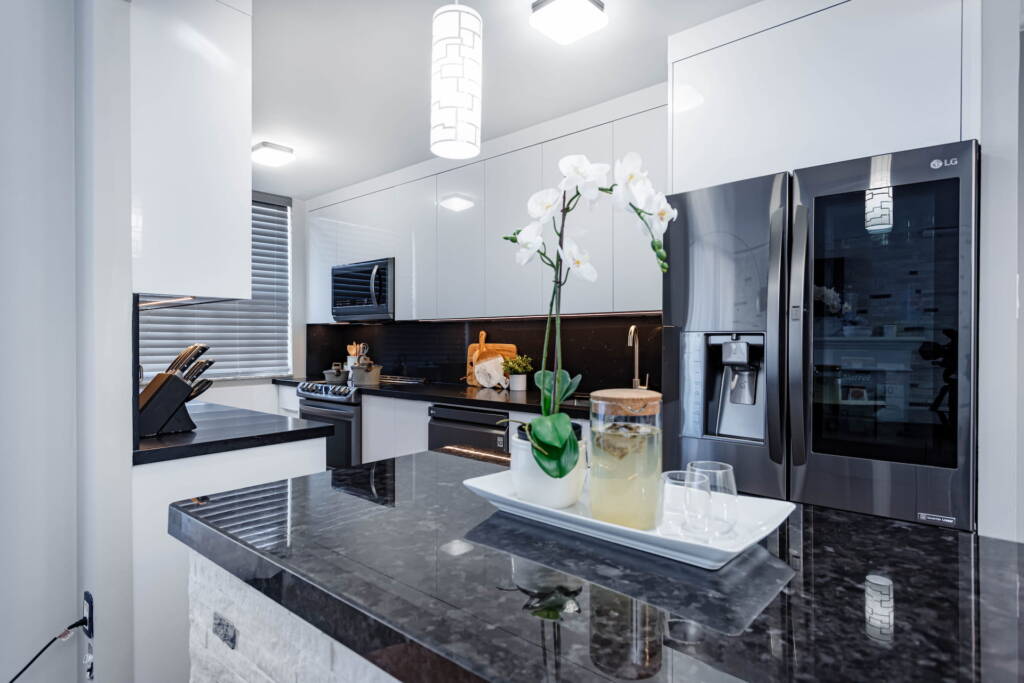 Add a Plate Rack
No, we are not talking about your mother's collection of commemorative plates. A plate rack is a perfect way to display your dishes, particularly in a small space leaving your kitchen cabinets for other storage purposes. Dish racks are easily installed under existing cabinets or can be built into other areas of your kitchen allowing for easy access. It's the perfect way to add a pop of colour to your kitchen if you have bold patterned dishware.
Add Cabinet Crown Molding
Crown molding isn't just removed for libraries and dining rooms. Placed above your cabinets, it can add elegance and help draw the eye upwards. Crown molding also adds an element of luxury to your home, increasing the value and making it more appealing to potential buyers. It's the perfect way to frame your improved cabinets and the best part is that it seamlessly blends with your existing home design. It creates a space that looks more luxurious without breaking your budget.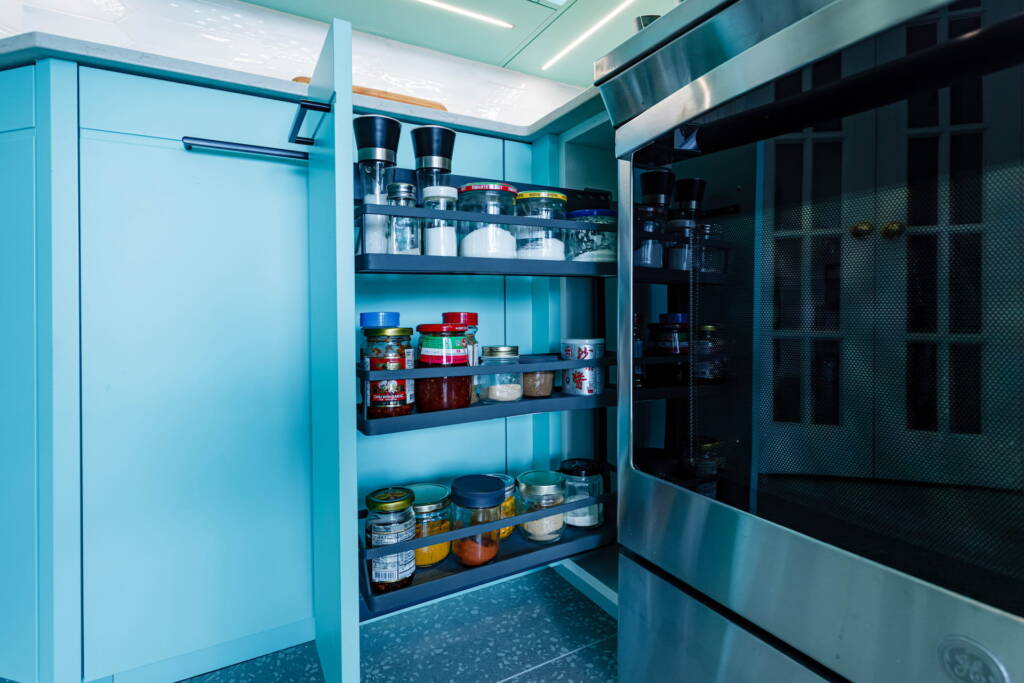 Add Storage With More Kitchen Cabinets
If you are finding that your current cabinets are not providing you with enough storage, then it's time to expand your space. There are a lot of creative ways to give you more storage even if you have a small kitchen. Start by defining what additional space you need. Do you need it for plates, pots, pans, or pantry items? Your contractor will then be able to provide you with a design concept that can improve the amount of storage space your cabinets offer.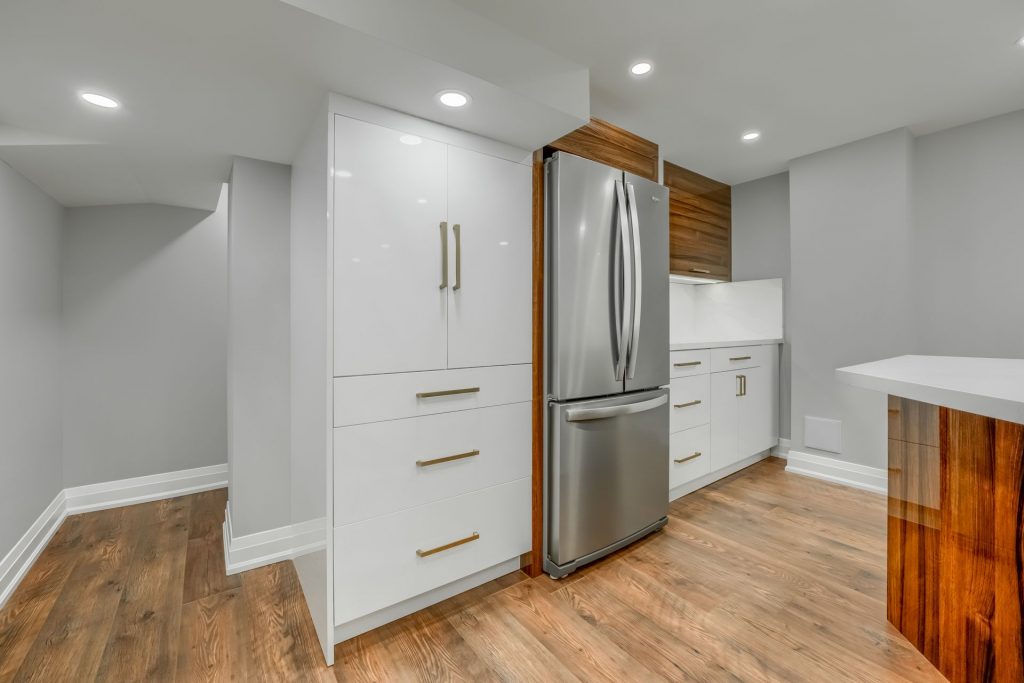 Contact Us
Clearview Kitchens can help you with your kitchen cabinet makeover. We can renovate kitchen cabinets and install new ones to help create the right amount of space and storage. Our professional team of contractors can create stunning kitchen cabinets that fit your aesthetic whether you want traditional, modern or open concept. We work with you to find a design and look that fits your vision and budget.
Contact us today to learn more about our renovation services and discover why we are the Markham and the GTA's premier choice for kitchen cabinets.