A bathroom remodels project can be an exciting project to embark on. With so many designs and ideas out there, settling on one that you absolutely love can be hard to do. Sometimes when you pick a design you like, you may stumble across another one that you love even more! There are many things to consider when you are renovating a bathroom – from your budget to the design, logistics, and finding the right contractor, you need to have a very clear vision of what you want to accomplish. If this is your first time renovating your bathroom, there will likely be some mistakes you will make when planning your renovation. Sometimes a bathroom design that looks perfect in a picture may not be ideal for the space in your bathroom and you only discovered this after construction begins. So being aware of some of the common bathroom renovation mistakes homeowners make when redoing the bathroom can help you avoid the same.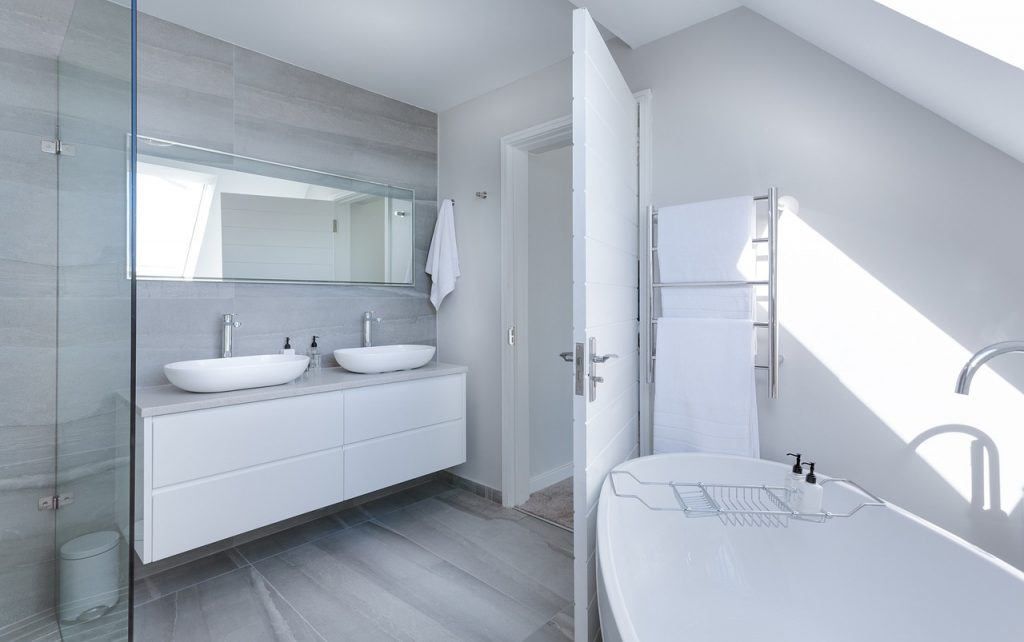 1. Poor Ventilation
Bathrooms are prone to moisture, and without a good ventilation system in your bathroom, you may be inviting harmful mold and mildew to grow. Poor ventilation may also affect the wallpaper on your bathroom walls and cause it to peel. Moisture can also affect the paint on your bathroom as well.
2. Not Asking the Experts
Renovating a bathroom can be complicated because you're dealing with various aspects like plumbing and working with a confined space. A bathroom contractor will know exactly what to prioritize and how best to handle things like ventilation, keeping the room heated and whether the design you have in mind will actually work for your bathroom.
3. Not Planning the Layout Properly
Where you position certain features in your bathroom is critical. There are certain things in the original bathroom layout that you should try to leave as is, for example, where your toilet is positioned. Unless you're planning to convert a small bathroom into a large one, sticking with the old layout is usually best. The current layout will determine what design options you have, however, if the current layout is not practical and severely inconvenient, consider other bathroom layouts that may be a better fit.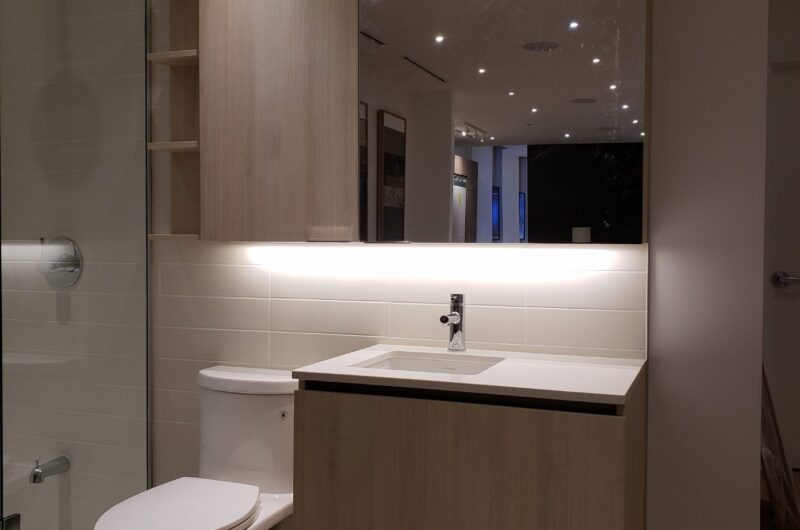 4. Not Enough Lighting (or Too Much)
Bathrooms need to be adequately lit to provide the amount of visibility you need within your bathroom. Since your bathroom is an important part of getting ready in the morning, you need good lighting to be able to see yourself well. However, there is such a thing as too much lighting. If you intend for your bathroom space to be a place where you relax and unwind at the end of the day, bright lights may interfere with that. A great option is incorporating various types of lighting to use when needed.
5. Poor Drainage
This is often a common mistake made in bathroom renovation projects. The gradient needs to be correct for your bathroom. Find a design that works best for the size of your bathroom and seek the advice of a bathroom renovation expert.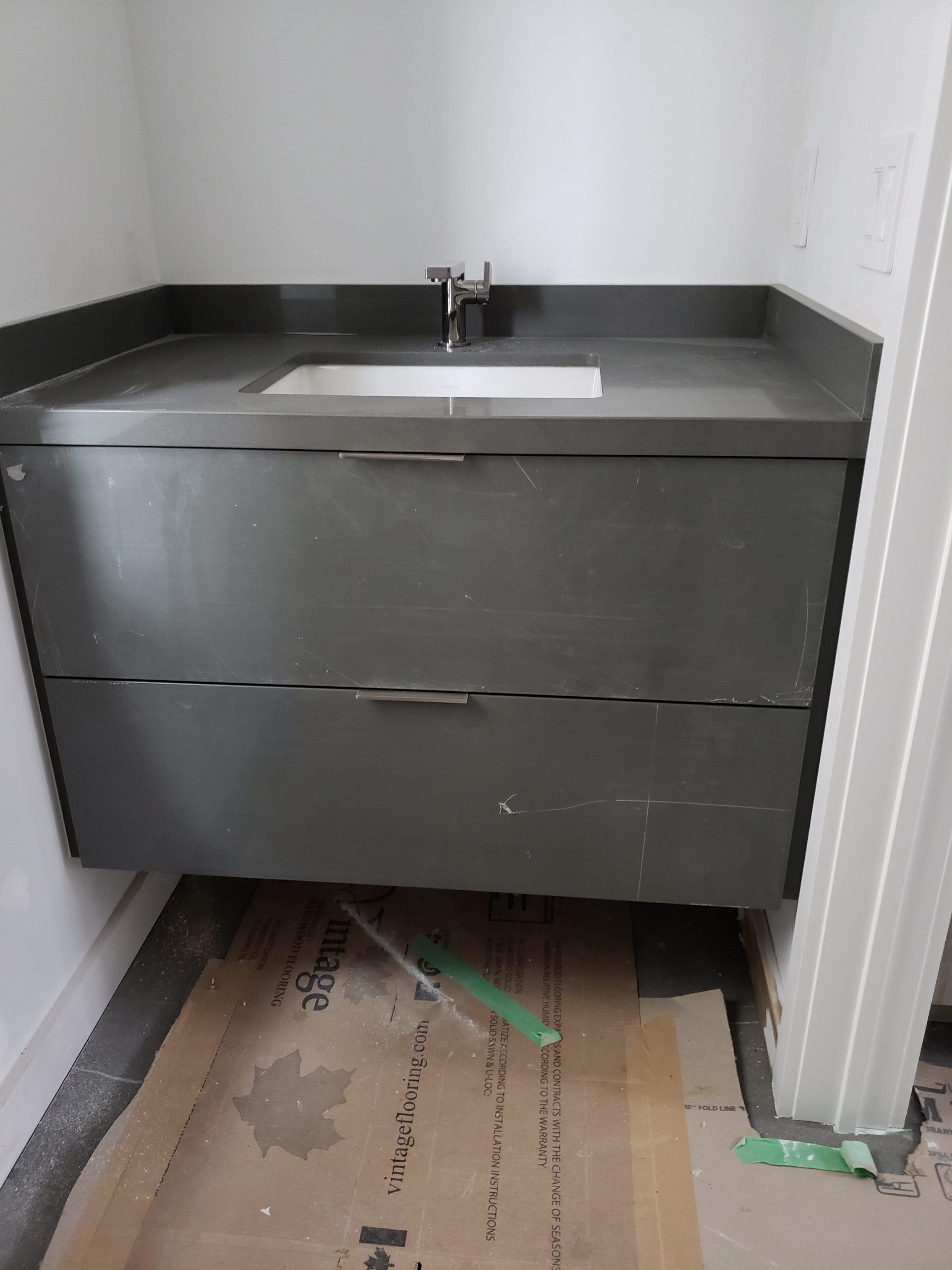 6. Unsuitable Materials
Sometimes the materials chosen for a bathroom renovation are not a good choice for that particular bathroom. A perfect example of this is installing marble tiles. It looks wonderful; however, marble requires quite a bit of maintenance. If you have small children in the house who may not know that they need to wipe up spills immediately to avoid stains, your marble can become stained. Be practical in your choices when it comes to materials for your bathroom.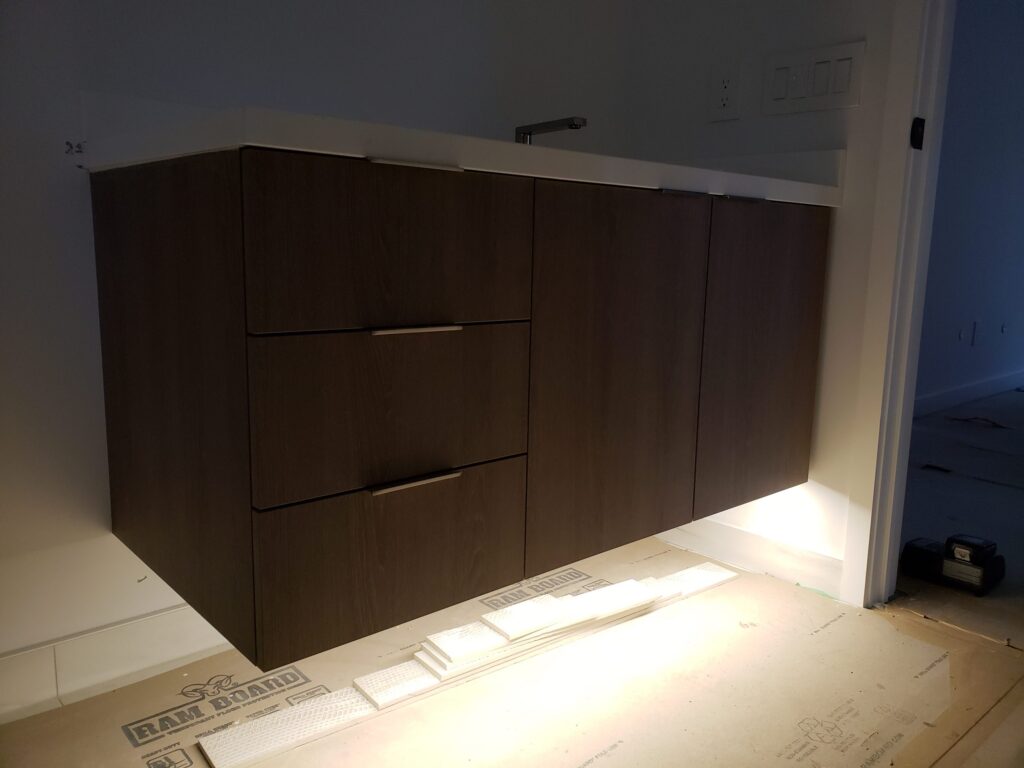 7. Overlooking Storage
Many people don't realize just how critical the need for storage is in their bathrooms. You need space in your bathroom to store essentials like toilet rolls, cleaning products, towels, and other toiletries. This should be included in your bathroom layout planner. Space can be very limited if you are working with a small bathroom remodel. Keep in mind that storage space in a bathroom is not a luxury, it's a necessity. As you begin to plan the design for your bathroom, make sure that you are incorporating space where essential items can be stored within your bathroom. You don't want to have to be going back-and-forth between your bathroom and supply closet for essentials.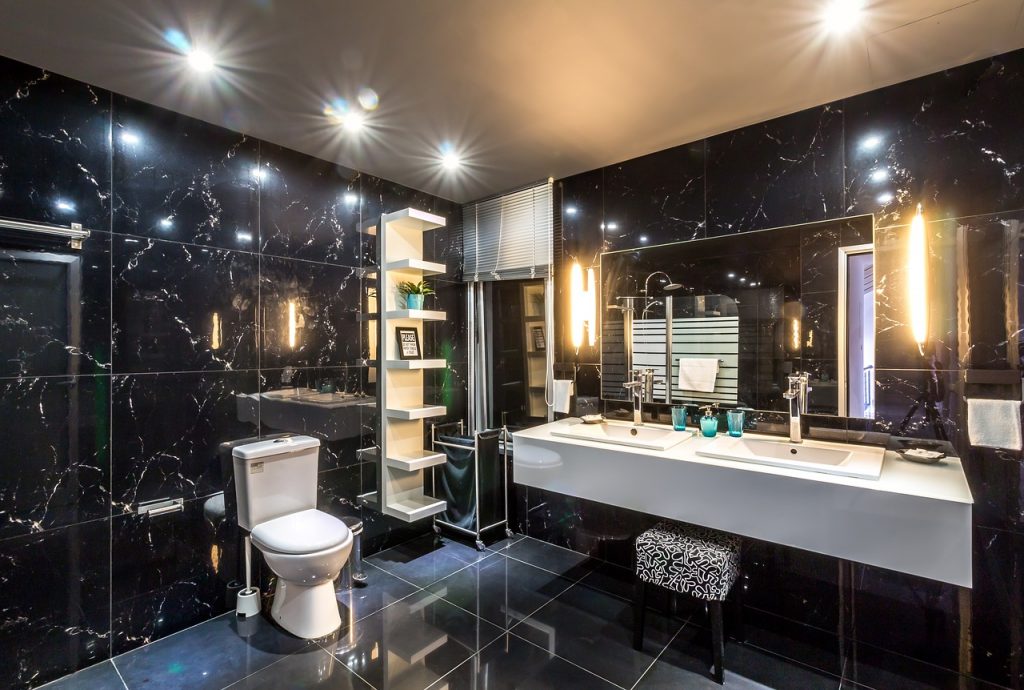 8. Overlooking Door Clearing
Now that you've settled on the perfect design for your bathroom, you may not have taken the time to ensure that the door can open fully and not hit the vanity or the fixtures in your bathroom as you enter and exit. If this does happen to you, don't worry. There are ways that this can be corrected, for example, by installing a sliding door instead.
9. Not Thinking About Height
Remember that everything in your bathroom should be accessible to everyone who uses it. The height of fixtures, like a towel rack or showerhead, can create inconveniences for some members of your family if you're not intentional about where they are positioned. Think about the occupants of your home and the height of the tallest and shortest person, and make sure that the height of various fixtures is within reach.
10. Trying to DIY Bathroom Renovation
Don't try to save on your bathroom remodel cost by doing the project yourself. This is a bad idea unless you have experience as a bathroom renovation specialist. Bathrooms are complicated rooms and many things can go wrong if the renovation is not done well. Trying to do it yourself could lead to costly repairs. This is not the time to try to save money. Hire an expert who can help make the decision of your new bathroom a reality.
Avoiding some of the mistakes listed above and many more can be done by hiring the right contractors for your bathroom renovation. At Clearview Kitchens, we specialize in bathroom renovation products and offer a range of services to give you the bathroom you dream of. From ensuite bathroom designs to small bathroom renovation projects, we've got you covered! Get in touch with us to find out more about our services.